Everything You Need To Know About Online Bookkeeping Services and Its Benefits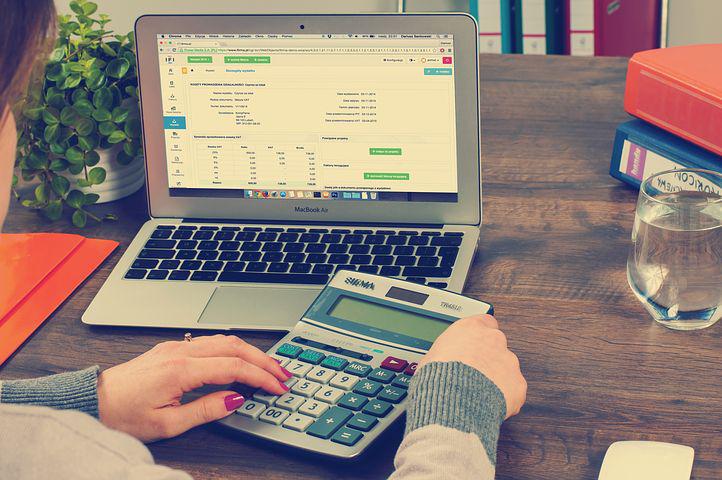 Ever wondered if you should employ an accountant or bookkeeper for your business? Maybe you're fed up with your current unreliable service and need to find a new one. Whatever the case may be, it's worth considering hiring an online bookkeeper or local accountant. Online bookkeeping services allow you to save substantial amounts of time and money while offering many conveniences that traditional services don't provide. If you're looking for an affordable way to manage your finances, then consider hiring a professional online bookkeeping firm like cpakpa.com. They offer a wide range of services, including online banking, financial planning, and budgeting. Plus, their staff is experienced and knowledgeable about the latest trends in finance, which means that they can help you track your progress and make informed decisions about where to allocate your resources.
What Does a Bookkeeper Do?
When you have an employee working in your business, they will have to complete all the tedious and time-consuming tasks that come with running a company. While this is necessary, it takes away from the time you can use them to do their job. So, wouldn't it be perfect if there was someone who could take care of all the administrative duties for you? Well, that's what a bookkeeper does!
In a nutshell, an online bookkeeping service includes any of the following:
Reconciling and balancing accounts and transactions.
Compiling and analyzing financials.
Ensuring that all tax forms are filled out correctly and on time.
Review current regulations, laws, and policies.
Billing clients, invoicing and sending reminders.
Handling payroll for your employees, including paying employees and completing tax forms for them.
Sending out all required legal documents, such as tax returns, invoices, and legal notices.
Benefits of Using Online Bookkeeping Services?
Most online bookkeepers charge a fraction of a traditional company's rates. Since they work online, they don't have to maintain a high overhead. That directly translates to affordable rates that most small businesses can easily afford. Another advantage is that online bookkeepers aren't required to keep expensive equipment like computers or office buildings, which are unnecessary for this line of work. It has allowed online bookkeepers to provide a service that is still reliable but at a fraction of the cost.
A good bookkeeper or accountant should be trustworthy. Having to deal with the IRS or any other government organization is not fun. These services offer a way for you to feel safe and secure, courtesy of the fact that they can file taxes for you and manage your accounts in a modern, convenient manner.
Many small businesses cannot afford professional bookkeeping services despite an urgent need for them. Although many people are eager to learn bookkeeping and accountancy skills, it is often very difficult to find the right instructor. On the positive side, you can still get professional help with your online bookkeeping and accounting needs even if you cannot pay for it.
Extended business services
Many of these service providers offer additional services that may be especially beneficial to certain industries. For instance, independent accounting firms may provide accounting services and tax planning and preparation options. These services may be just what small businesses need to get them on the right track.
Some of these online bookkeeping service providers offer mobile software or apps that allow clients to manage their accounts from anywhere with wireless Internet access. It is especially beneficial for small business owners who are on the go and can't always visit the accountant's office in person.
Now that you've considered the cost and benefits of using online bookkeeping services, you need to research the online service provider's history. When you have a long list of good reviews such as this one, what's to stop you from hiring these services for your business? You don't have to worry about lack of experience because these services provide an extensive education system that teaches clients every step of the way.
One of the best things about online bookkeeping services is getting your online account manager. It's like having your own private downloadable accounting software. They can keep an eye on your books, and if there's anything unusual, they'll let you know immediately. You are having all of your business information backed up, and being secure is a big relief for any business owner.
Getting started with this kind of service provider is very easy and convenient. You don't have to sign up for a long-term contract or pay costly setup fees. All you need is a computer, an Internet connection, and an email address. These bookkeeping services have made life easier for small businesses by providing professional services at affordable prices.
Many small business owners have been able to focus on strategic company planning and expanding their client base, thanks to accounting outsourcing. It's not really about online bookkeeping anymore. It's about financial management. Many of these services offer a good mix of accounting, business planning, and corporate advisory. You can get help getting the most out of your software, too.
By now, you already know what you have to pay to hire the services of an accountant or bookkeeper. But you also know that these are separate services that an online bookkeeping service provider can provide to you. When you think about it, this is great value for money.
Alternative to other options
When considering your options, you might choose between hiring a dedicated accountant or a professional bookkeeper. They both do the same job and have similar qualifications. However, they are not interchangeable. For example, an accountant will provide more than just accounting services, while a bookkeeper may not offer much beyond that.
When you can't afford a traditional bookkeeping service, many of these online services offer great value for money. Many of the best services also assist freelancers with their finances and help them grow their businesses. That's one area where most traditional bookkeepers fall short. You can afford to grow without sacrificing your budget or compromising service quality.
How to Choose the Best Bookkeeping Service
The best online bookkeeping service is different for every business. Here's a breakdown of some of the factors to consider when choosing the perfect service for your business:
To get the most out of an online bookkeeping service, you need to know what your business needs are. In many fields, bookkeepers will specialize in certain areas. If you're unsure what type of services you need, consider looking at the profile pages of different bookkeeping companies to determine which ones would suit your business needs.
Bookkeeping is a service that many companies need for their businesses to succeed. That's why it's important to have a competitive price for the services you sign up for. Prices for bookkeeping services vary, but most small businesses can use a professional media services plan for under $200 per month.
An extensive range of services
It would help if you also considered the range of services offered by your bookkeeping service provider. The more types of services you provide on their profile, the more likely it is that clients will want to hire your services. In addition, there are different types of bookkeeping plans for different types of businesses. Make sure the service you choose provides all the services you need to run your business effectively.
Excellent customer service
It's not just about the services you can get from an online bookkeeping company. It's also important to consider the customer service they provide. That's because this is how they'll be able to build a relationship with their clients. If they're able to provide good customer service, it will be easier for them to build trust, which will make clients want to work with them again.
Finally, it would help if you considered the free trial period services offered for new clients. All potential clients need to test the service before signing a long contract or committing to a large fee. Most bookkeeping services give new clients a free trial period. That offers clients a chance to try out the company before they sign a long-term contract.
Why Do You Need Online Bookkeeping For Your Business?
It's no secret that online bookkeeping is essential to running a business. Frankly, if you don't take care of your books, you're unlikely to run a successful business. However, it's not an easy job for a beginner, and many small businesses hire bookstore services without fully understanding what they require. Because bookkeeping requires more than just good accounting skills, finding the right service can be difficult. With the right help and assistance, however, it can be done safely and with ease.
Bookkeeping is not just a back office job anymore. It has become a strategic tool for small businesses. That's why so many entrepreneurs are seeking help from professional bookkeeping services. Online bookkeepers can provide you with the services you need to keep all of your business operations running smoothly. Many small businesses don't realize this and end up sacrificing their company's growth instead of hiring help for their finances. Here are some tips to help your business succeed:
Make sure you get the most out of your online bookkeeper
Many online bookkeeping services specialize in certain areas. Therefore, it's up to you to figure out what type of financial services you need and which companies can provide them. A good start is by looking at the profile pages of different companies and reading reviews from real clients that have used their services. You should also make sure that they offer all the types of financial management you need for your business.
Test the cost of the services
Check-in with the various companies you are considering to find out if they offer custom solutions. That way, you can get the best deal for your business. It's also important to ask how much your work will cost and how much you will pay each month after signing a contract. A good bookkeeping service provider should have no problem giving you a quote and showing you exactly how much they will charge monthly.
Find out what type of clients they serve
An accountant shouldn't be your first choice if you need various financial services. If you want to save money and have more flexibility, then a bookkeeper is the way to go. You can also find multiple offers from online bookkeepers that include different services. For example, you can get a package deal for all your bookkeeping needs (accounting, payroll, tax preparation) for a monthly fee that's quite affordable.
It's also worth looking at the reputation of the various companies you have in mind. You need to know if they have any bad reviews online to avoid them completely. A good online bookkeeping company should have no problem providing references and testimonials that prove their trustworthiness. You also need to ensure they are reliable because if they're not, it could affect your company's entire financial operations.
Make sure you get the right assistance
A bookkeeper may not be able to provide many different services, but you should have someone in your company that can handle the job. It would be best if you keep your books for several reasons, and it could pose a challenge for the one person in charge of online bookkeeping. In that situation, you must ensure that this person has all the training and access to all the tools they require for their job.
Conclusion:
In conclusion, online bookkeeping is a challenging and time-consuming task. However, as long as you find professional assistance with your finances, you'll be able to get everything under control. It's important to hire a professional bookkeeping service that allows you to focus on the success of your business instead of on the finances. It would be best if you found the right balance between getting help from online services and staying in control of your company's finances.
There are lots of different reasons why you need an online bookkeeping service. Starting a business is hard enough without having to worry about finances. You'll have more time to concentrate on your interaction with the right help and support. An experienced bookkeeping service can also help you avoid penalties and late fines because they're aware of all the latest tax regulations and filing requirements.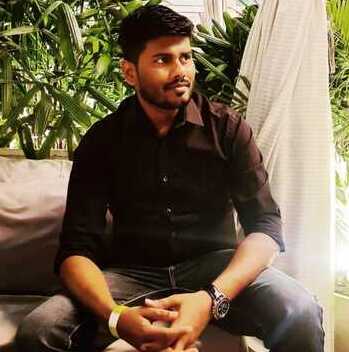 Mahesh Kumar is a dynamic marketing consultant and tech enthusiast with a passion for driving business growth through his innovative strategies and cutting-edge technology. With 6 years of experience in the industry, he has helped numerous businesses leverage the power of digital marketing to reach their target audience, build brand awareness, and increase sales.