How Low-Code Development Can Transform Financial Services?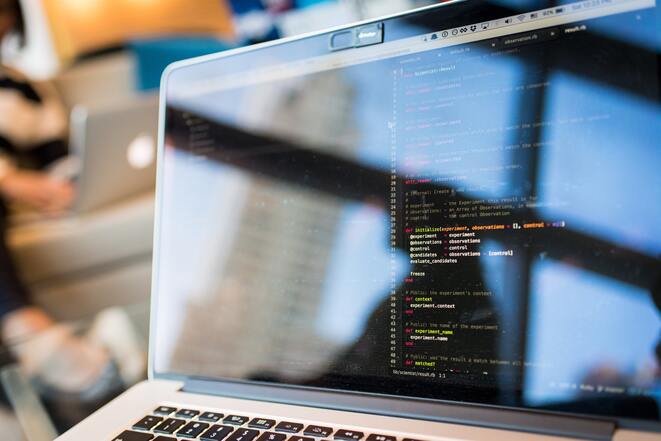 With the evolving technology, the payment landscape has transformed to a great extent. Banking and financial institutions are gearing up to keep up with the ongoing trends and customer expectations. No wonder, fintech companies or financial software development industries are popping up every now and then. Moreover, traditional banks are looking for ways to offer seamless, innovative payment experiences like never before. Well, we won't be penetrating deeper into every digital change happening in the financial landscape, but yes there is one concept we would like to talk about, low-code development.
The following post focuses on what is low-code development and how it has the potential to transform financial services. So let's begin!
Now we all know that over the past few years, several finance and tech development agencies ensured much-needed innovations and changes in the traditional, conservative financial sector. And since the massive pandemic hit, the online banking and mobile banking scenario seems to have increased by 30% approximately and the numbers aren't slowing down at all.
The need to digitize financial services kept increasing due to the constant demands of customers for innovative, modern products and smart remote solutions.
What is a Low-code Platform?
Now this one is a leading cutting-edge software development approach that works wonders in a model-driven, drag-and-drop interface. The need for low-code application development is to minimize the severe dependence on traditional coding practices. And the best part is anyone can use a low-code application development approach, whether you are a professional developer or a novice, business stakeholder or anyone else.
What used to happen earlier was programmers used to write several lines of code to develop the desired features and functions in an application. Such a procedure requires in-depth knowledge of computing languages as well as how to conduct seamless development, deployment and testing processes. Whereas Low-code and no-code platforms, here everything is encapsulated. Featuring some of the most visual interfaces and intuitive tools, developers here can deploy some of the alluring applications without incorporating traditional hand-coding. No wonder why more and more financial software development service providers are found vouching for such approaches.
When to consider Low-Code Platforms?
When you need speed and efficiency
When developers have a backlog
When you need to reduce the cost and deployment time
Further, we will learn about how low-code development can be beneficial. Slowly and steadily concepts like low-code development is shaking up the market and why not since every person be it a techie or a non-techie is seen vouching for such technological innovations.
Benefits of Choosing Low-Code Development
#1 Enhanced Productivity
The first and foremost benefit of choosing low-code development is that it enables users to create their very own apps saving lots and lots of time and money. Here it is possible to kill two birds with one arrow, developers and businesses. For developers productivity and efficiency are increased and for businesses, they have the privilege to come up with their own applications without having much technical knowledge.
#2 Cost-Effective Solution
The next benefit of considering a low-code development approach is that it is pretty cost-effective. You see, creating a strong online presence can be pretty costly, sometimes it may cost an arm and a leg. Fortunately, that's not the case when it comes to low-code development. Here the application is developed in a pretty short time just make sure you choose a reputable financial software development company. Here the procedure is pretty quick, and seamless and doesn't require you to hire more and more professionals, saving ample money.
#3 Seamless Communication and Collaboration
Another interesting benefit of a low-code platform is that it ensures seamless communication and collaboration. So even while keeping up in the ongoing crazy, competitive market, successful outcomes can be expected since these approaches offer seamless communication and collaboration.
On and all, low code development can result in ensuring a better customer experience and smoother sailing for your business as well. All thanks to its amazing bunch of features and functionalities such as visual modeling, pre-built components, automation, one-click deployment, assistance bots, and built-in monitoring, speed, etc.
Now we will find out how low-code development has the potential to transform financial services.
How Low-Code Development Can Transform Financial Services?
Before the inception of low-code development, traditional software development projects used to take at least 6 months up to 18 months to complete but this is not the case anymore! In today's fast-paced world, taking 6 months for an application development project to complete isn't recommended at all. In the end, you would end up craving for more softwares. Fortunately, low-code development can assist in transforming such tedious procedures to a great extent. Let us find out how!
#1 Quick application development
The first and foremost way low-code development has transformed the financial services sector is that it ensures quick application development. Here unlike traditional software development approaches, low-code successfully speeds up new code releases. So in other words, it is possible to deploy new features, identify potential bugs and fix them quickly and that too by around 85%.
And since here in low-development platforms, we have automated code creation that saves developers time and effort from hard coding. Apart from all this, you are bound to receive visual development style, drag-and-drop tools, seamless mapping out of the process flow and of course, easy-to-configure user interfaces.
#2 Enhanced User Experience
Today's customer, be it a millennial or a middle-aged person, everyone seems to have one demand; enhanced user experience for online banking. From opening accounts to depositing money, consumer loans, credit card applications, and transferring money, everything is possible through these low-code development approaches. In fact, customers all across the globe seem to have pretty high expectations in the context of support and service. Moreover, nowadays these low-code development approaches have started delivering retail-like experiences to their valued customers. So apart from alluring user experiences, you will end up using applications featuring more intuitiveness and a modern feel.
#3 The scope of risk and fraud is reduced
Of course, when you are running a successful financial organization, I am pretty sure keeping the current scenario of increasing security breaches in mind you must have incorporated several security-based systems already but are these systems capable enough to save customers data? Well, here low-code development approaches can assist financial institutions in such matters. For instance, these approaches ensure seamless security and tend to automate a wide range of time-consuming procedures which eventually free up your employees to take care of different core competencies. So slowly and steadily the scope of risky or fraudulent transactions reduces to a great extent. So yes, low-code development plays a huge role in securing financial services. So collecting, managing and storing voluminous amounts of data is no longer a risky move.
Conclusion
So now you know what a low-code development approach is and why it is so much in demand. If yes, then what are you waiting for, time to unlock the potential, and time to choose a reliable financial software development company that can assure above-average returns on your investment.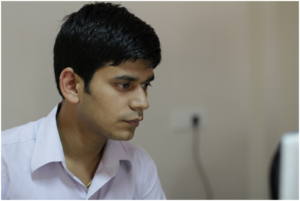 Pranab Bhandari is an Editor of the Financial Blog "Financebuzz". Apart from writing informative financial articles for his blog, he is a regular contributor to many national and international publications namely Tweak Your Biz, Growth Rocks ETC.