How to Choose the Best Accounting Services for Your Small Business?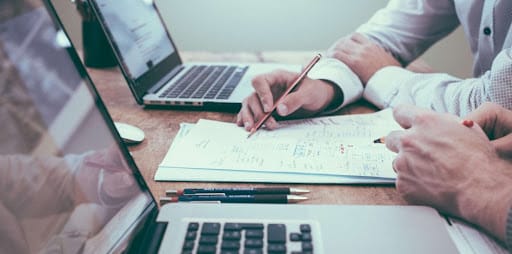 Regardless of the industry in which your small business operates, the need for a professional accountant or online accounting services cannot be overstated.
Bookkeepers can help with more intricate accounting and payroll services, while certified public accountants may help with tax planning and preparations as well.
Each one of these individuals can provide strategic business counsel that will help your small organization to grow.
So, if you have a small business then here are some tips that will help you in choosing the best accounting service.
You Should Know What You Require
However, before you hire online accounting services or a bookkeeper, you must first determine what type of tasks or duties you would like them to perform for your company. A non-certified accountant or bookkeeper might be employed if you require monthly reports and bookkeeping services.
However, you'll need a CPA or certified public accountant if you want tax planning guidance, tax forms produced, or financial statements examined.
Look for expertise in a small business
Big accounting firms should be avoided. You'll want someone who has experience working with small firms, and it'll be even better if the accountant has experience working with companies in your field.
Some accountants gain a deep understanding of the issues faced by customers in a specific industry after working with them for a long period.
If the accountant has worked with several clients similar to you, he or she will be able to advise you on how to make the best financial decisions for your company's growth.
Make a Request for Accounting Software
Before you hire a bookkeeper, inquire about the software that they suggest in terms of online accounting services. Many accountants may still be utilizing outdated desktop accounting software. They do not wish to use the most up-to-date online accounting software.
On the other hand, you must invest in an accounting software application that will grow with you over the next three to five years.
You'll also need an accountant who can show you how to use your software and help you put up your first chart of accounts. Enquire whether they can assist you in obtaining a discount on accounting software.
Examine the accountant's use of cloud computing
Cloud computing is becoming increasingly popular among accountants and is a part of online accounting services. It's because of the numerous advantages they can obtain, including data security, remote data access, job flexibility, and a variety of other features such as billing and ACH wire transfer.
You should have access to your accounting data at all times. You also want the accountant to be accessible at any time to discuss pressing concerns. When the accountant chooses cloud services, this is achievable.
Some accounting services offer a monthly cost that covers tax preparation, while others cost a subscription charge for accounting services and then additional fees for personal and business taxes. When deciding which provider to use, you need to know how they bill.
For its services, not every auditor or accounting firm charges the same fee. In relation to the number of services supplied and the credentials of the individual providing the services, it varies.
For professional services, some accountants offer a flat cost, while others charge a yearly fee for a particular set of services, such as taxes.
You may be able to negotiate how you pay based on your cash flow. When finalizing, be sure you've done your homework on your budget.
Importance of Accounting Software
Accounting software is necessary for a successful firm. As a business owner, one of your main objectives is keeping a tight check on the money, which is why having the correct online accounting services is vital.
Accounting software allows you to keep track of all of your bills and spending in one spot.
It comes in a variety of sizes, capabilities, interfaces, and other features.
When looking for accounting software, be sure to look at all of the options, like safety, monitoring, reporting, and add-ons.
Accounting Software's Advantages
If you're looking at accounting software, you've probably considered hiring an accountant to help you with your finances.
Nevertheless, hiring a new employee or a company isn't always feasible, and if your company is still small, you might be able to do the bookkeeping yourself with the correct accounting software.
Here are some of the benefits of using accounting software over employing a professional accountant:
Accounting software is much less costly than traditional a CPA or an accountancy firm. With the right technology and update, you can make sure that the company is compliant in its gathering and monitoring.
You'll save time because you won't have to depend on somebody else to do your accounting responsibilities. Accounting software allows you to handle it independently, with all of the resources you'll need right at your fingertips.
Accounting software improves accuracy by reducing the possibility of human error. This is because software may link directly to your bank accounts, allowing you to access payments and other information without the chance of errors or duplicate mistakes.
All Financial Tasks in One Place
Many bookkeeping software providers also provide supplementary services, such as hr and taxes, which may be managed, monitored, and analyzed from the same platform.
Final Words
Both offline and online accounting services are important for a company's growth. Keeping a track of money and all financial transactions can help you analyze and plan for the future.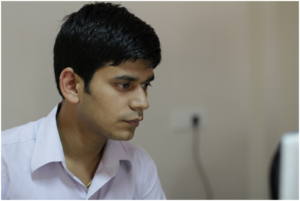 Pranab Bhandari is an Editor of the Financial Blog "Financebuzz". Apart from writing informative financial articles for his blog, he is a regular contributor to many national and international publications namely Tweak Your Biz, Growth Rocks ETC.