Advantages & Benefits of Using a Mortgage Broker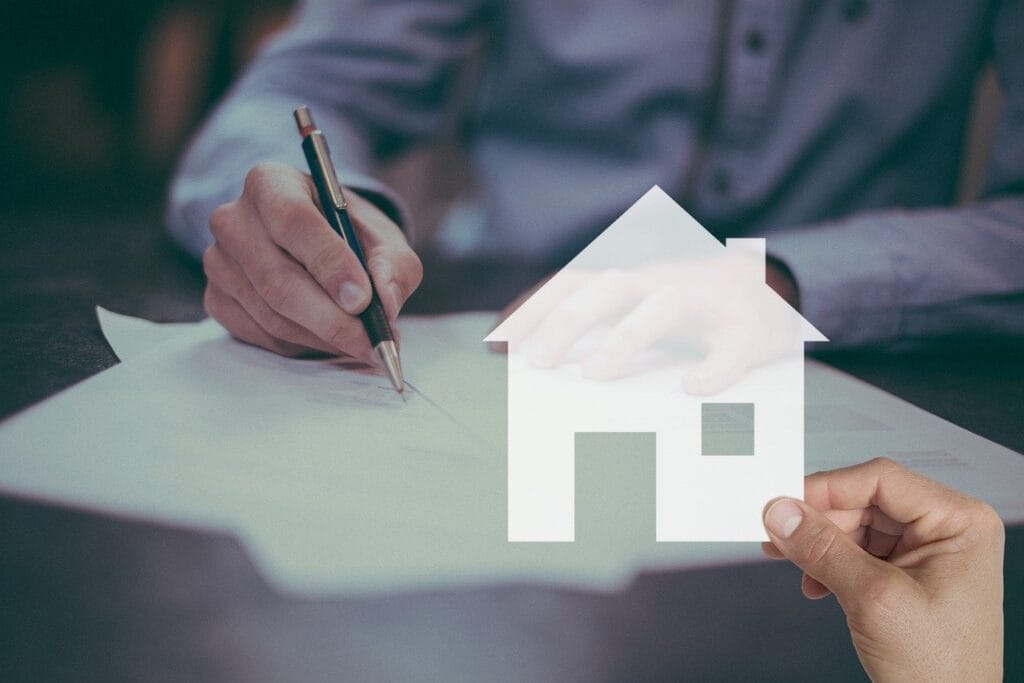 Buying a house is a complicated and stressful process, and anything that can be done to smooth the procedure is always a boon. That's why using a mortgage broker is somewhat of a no-brainer. They bring numerous benefits to the table and can remove much of the inevitable stress and hassle.
Not convinced? Read on to discover the benefits of using a mortgage broker.
What is a mortgage broker?
For many of us, buying a house is something that we will do a couple of times during our lifetime. So, unless you are a financial wizard, what this means is that we have little idea of the process behind bagging the best mortgage.
This puts many buyers at a disadvantage, which, in the worst-case scenario, could cost thousands of pounds or more throughout a mortgage repayment period.
This is where the mortgage broker can help. Mortgage brokers, or mortgage advisers as they are frequently known, are mortgage specialists. For the home buyer, what this means is that they bring a wealth of experience and knowledge to the table to assist in the usually fraught and stressful experience of mortgage hunting.
Having mortgage broker advice during the home buying process means you have access to a complete understanding of the housing market and the pitfalls to watch for, all at your fingertips.
There are two common types of mortgage brokers: 
Whole Market Broker – 

This type of broker isn't tied to any specific lender or lenders; this means they can usually offer a wider range of potential products to choose from.

Tied Broker –

 This type of broker is tied to one or more specific lenders. Whilst this means there may be a reduced choice, they can usually offer perks or special rates through the relationship they have built up with the lenders.
In a nutshell, a broker does the hard work involved in finding the best deal on your behalf.
How much will a mortgage broker cost?
Many times, the cost of the mortgage broker is free or minimal as they get paid in commission from the lender. However, some mortgage brokers may charge for their services, in these instances, the charges can be calculated on: 
A flat rate

Hourly rate

Fees and commissions based on the value of the mortgage
In many cases, the fee can be added to the mortgage, but this needs to be paid off first, and you will pay interest on the fee until it is cleared. Always make sure you are aware of what a mortgage broker will charge before you employ their services.
It is important not to be put off by the thought of paying fees; ultimately, the pros of employing a mortgage broker far outweigh the con of possibly paying fees. In most cases, a broker's understanding of the market and their ability to negotiate the best deal will, at the very least, offset the cost of any fees.
The benefits of using a mortgage broker
The hard work that the mortgage broker carries out doesn't just result in you getting the most suitable mortgage for your circumstances. It also brings a host of other benefits.
Support from start to finish
From the moment you decide to buy until the moment you are safely established in your new home, a mortgage broker in Miami will guide you through the process. They will start by talking you through the entire process so that you understand completely the ins and outs of getting a mortgage.
They can handle any query that you may have and deal with any out-of-the-ordinary circumstances that can cause problems when dealing with faceless financial institutions.
Regardless of the circumstances, a mortgage broker is used to dealing with the most obscure queries and will be able to assist.
They can offer multiple options
Applying to a bank or building society will result in being restricted only to products that they offer. This means that you waste other valuable time going from bank to bank trying to find the best deal and still only be able to compare a fraction of the possibilities.
A broker who has agencies with all the lenders in the mortgage market can offer you a far more comprehensive choice of what's available, all without having to shop about.
Even a broker who is tied to certain lenders can generally offer you a wider range of products and even some perks and offers that wouldn't be otherwise available.
Buying and moving home is already a frantic enough experience without spending great chunks of valuable time in the mortgage application process.
Flurries of emails, constant phone calls, and never-ending meetings are par for the course when applying for a mortgage. Then there's the paperwork, loads of documentation will need to be supplied, reviewed, and, let's face it, probably supplied again because a "t" wasn't crossed or an "i" not dotted.
But here's the real killer, chances are you will have to go through this multiple times if you apply to multiple sources.
With a broker, you will discuss the matter once, supply the paperwork once, and the broker will be able to ensure that everything is on order before any application is made.
Preferential interest rates
One analogy to describe how a broker can offer preferential rates is to consider a mortgage broker as a bulk buyer. Bulk buyers can negotiate preferential prices for products because they are purchasing in bulk.
The same applies to mortgage brokers because they can bring customers to the bank or building society. They are in a strong position to negotiate, and banks are always willing to offer enhancements.
This relationship between mortgage brokers and financial institutions means greater savings for the home buyer.
As part of any mortgage agreement in Ireland and the UK, it is mandatory to take out both life insurance and building insurance. Banks are tied to specific insurers, and these rarely will be the best deal on the market.
However, despite there being no obligation to do so, many mortgage applicants will simply sign on the dotted line when it comes to insurance coverage. This decision is usually driven by not having to go through more hassle hunting down the best insurance policy.
This is where the broker can step in again. Mortgage brokers in Ireland and the UK offer the exact same service for the necessary insurance as they do for mortgages. Once the mortgage is agreed upon, and the paperwork signed, they will then find the most suitable insurance policy for you. This is almost always cheaper than the options offered by the bank.
Sleepless nights, endless phone calls, constant emails, and the constant worry that it's all going to go horribly wrong. Unfortunately, this sums up a "home buying experience" that many of us can relate to.
A mortgage broker will never be able to completely remove all the stress involved, but they will make the whole process a lot less stressful and are always there when reassurance and guidance are required.
They'll Screen Your Application
Different lenders have different requirements when it comes to the finances of the applicant. A mortgage broker will check your finances beforehand and will be aware of which lenders are suitable based on the financial situation of the borrower.
Criteria that is commonly used in ascertaining financial suitability include:
Salary

Time in work

Savings records

Credit history and rating

Bank history (overdrafts, missed direct debits, etc.)
Knowing what criteria lenders have in place can save a lot of time and frustration spent applying for mortgages that were inevitably going to be refused. This means that they will only ever apply for mortgages you will likely be accepted for.
The best deal on the market now is unlikely to still be the best a year or two down the line. Mortgage providers are obliged to inform customers of the best rates they currently offer, but they are under no obligation to inform customers of better deals being offered by competitors.
Mortgage brokers can review your existing mortgage and advise if you can save money by switching to another lender.
Sound advice in plain English
Last but not least, a mortgage broker will offer advice that is clear and concise and cuts through all the financial jargon. They will also be able to explain in simple terms just what the mortgage entails, how much you will ultimately pay, and the benefits and pitfalls of the types of mortgages on offer.
Conclusion
Buying a home brings with it a whole spectrum of emotions. It is an exciting, frustrating, stressful, worrisome, and all-encompassing experience. Whether you are a first-time buyer or an experienced buyer, a mortgage broker can take care of much of the stress and frustration, leaving you free to look forward to the joys of moving into a new home.
From the moment you decide to buy a home to the moment you unlock the door and step into your new home for the first time, a mortgage broker will be with you every step of the way. They will smooth the whole experience and ensure that you get the best deal possible without all the usual stress and hassle that normally accompanies the process.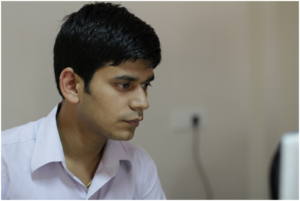 Pranab Bhandari is an Editor of the Financial Blog "Financebuzz". Apart from writing informative financial articles for his blog, he is a regular contributor to many national and international publications namely Tweak Your Biz, Growth Rocks ETC.