Learn How You Can Win a Free Car with ACE Money Transfer and Bank Alfalah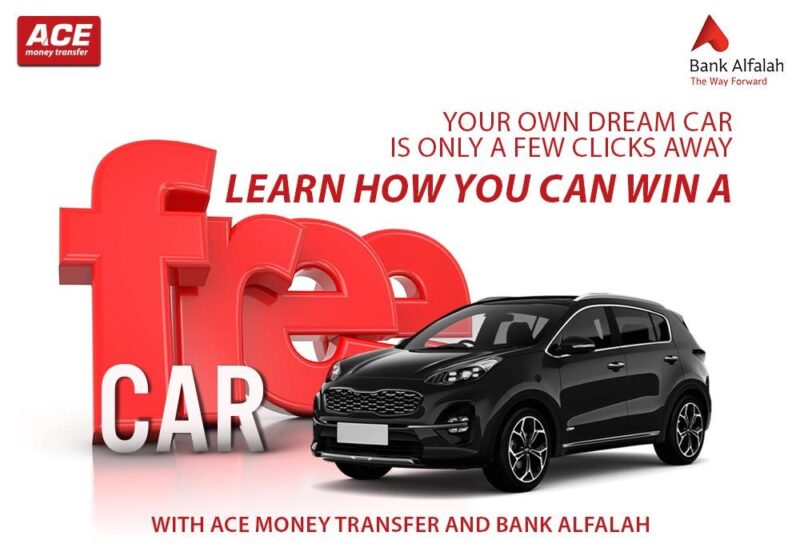 Do you want to be one of the SIX fortunate winners of a brand-new KIA Sportage Alpha? Send money to Pakistan online using ACE's remittance services to enter the lucky draw arranged by the two partners ACE Money Transfer and Bank Alfalah. By participating in this special offer, the two partners provide their clients with a thrilling possibility to win a FREE luxury automobile.
Whether you are an existing customer or a new member of the ACE family, you may be the lucky winner of a brand-new KIA Sportage Alpha. Make your dream a reality by transferring funds to Pakistan from abroad via ACE Money Transfer to any Bank Alfalah branch in Pakistan.
Make it a Reality Using ACE Money Transfer and Bank Alfalah
Have you ever had the opportunity to win a FREE luxury automobile, maybe your dream car? Did you win such grand prizes just by sending money to your loved ones in Pakistan ever? If not, it's time to get ready, and today is your fortunate day!
Yes, ACE and Bank Alfalah have teamed together to provide not one, but SIX lucky winners a brand-new KIA Sportage Alpha for free. You only need to take a few easy measures to remove any obstacles between you and your dream automobile.
The lucky draw is valid for successful transfers via ACE to any of Bank Alfalah's 750 plus branches in Pakistan from April 1st, 2022 till June 30th, 2022. You may be able to take advantage of this great offer by making successful money transfers with ACE and Bank Alfalah.
The promotion has been designed to include as many of ACE and Bank Alfalah's customers as possible. This is a method of satisfying consumers and staying connected for the mutual benefit of regular customers and new ACE family members.
Conditions to be Followed
To be a part of this incredible chance, you don't have to go through any complex registration procedure. Simply send money to Pakistan online using ACE Money Transfer's services and transact it through any of Bank Alfalah's 750+ branches. Your cash pick-up from any Bank Alfalah branch across the country will also enable you to enter the lucky draw automatically.
ACE Money Transfer believes in fair and equal chances of winning for all. Therefore, to make the competition transparent, the company encourages all the customers to make as many transactions to Pakistan from abroad as possible. All the completed money transfers during the campaign duration will be included in the lucky draw.
Don't have an account on ACE? Don't worry!
You can make a FREE account to get a chance to become a part of this amazing opportunity. Follow a few simple steps and get a chance to become one of the SIX Lucky winners for brand new KIA Sportage Alpha:
Go to ACE Money Transfer's Website (Through the app or on your laptop)
Click on the "Create an account" button
Fill in the required information
You are all set to send love to your family in Pakistan!
The More You Send – The More Chances You'll Have to Win
The more you send during the promotional period, the more chances you would have of winning one of the SIX free KIA Sportage Alpha. Make sure you complete all the transactions, otherwise, they won't be counted. If you are wondering about the limit to transactions, there is no limit to it. You may send money to Pakistan (however much you want) using ACE and transact it at any of Bank Alfalah's 750+ branches in Pakistan.
Make sure you visit the website to know about one-time transaction limits. As every country has its rules for a transaction which every customer is expected to follow. Visit ACE Money Transfer now to confirm the transaction limits from your country of residence to Pakistan.
Your Way Towards a Drive of Happiness
It is not common for remittance companies to give out such amazing and huge opportunities. Imagine winning your dream KIA Sportage Alpha and riding it with your loved ones. There can be no alternative to such happiness you have while enjoying a drive in your dream car with your family. The happiness would be doubled if you don't even pay a penny for it!
Now that is a charming offer with the most beneficial advantages one can ever have!
Your trust and reliability in ACE Money Transfer have made this opportunity possible. As ACE prides on its customer-centric approach and follows the motto "Smile on the customer's face is the benefit we seek", the customers are sure to avail more amazing offers.
ACE has been offering its customers amazing promotions since 2002. This offer may not be the only opportunity you can avail yourself. Visit ACE Money Transfer's website frequently and look for more offers.
So, what are you waiting for? Go get your dream car NOW!
For more information on this offer, visit ACE Money Transfer's Website.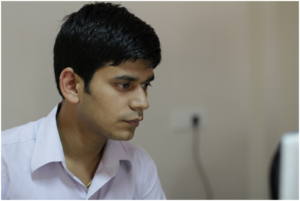 Pranab Bhandari is an Editor of the Financial Blog "Financebuzz". Apart from writing informative financial articles for his blog, he is a regular contributor to many national and international publications namely Tweak Your Biz, Growth Rocks ETC.