Making the Switch – What You Need to Know About Changing Energy Suppliers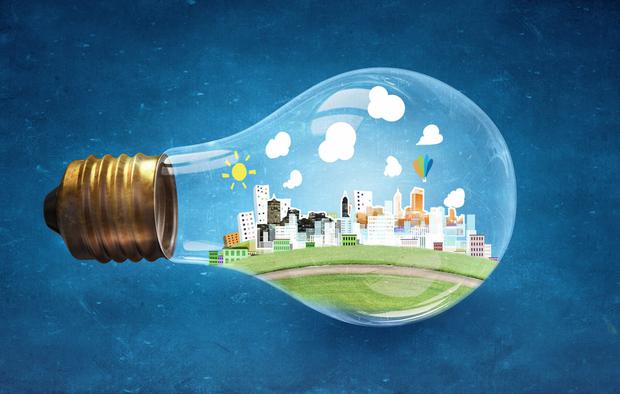 You don't need to continue to put up with it if it seems your energy costs are gradually increasing or if you cannot get in touch with your supplier. Simply switching your energy provider might save you up to £200 yearly. One of the most common reasons consumers switch energy suppliers is their current provider has unsatisfactory customer service and high gas and electricity bills. Other, less common causes include dissatisfaction with the websites of energy companies, the desire to purchase gas and electricity from the same company, or a preference for a more compact energy provider.
However, before you transition, there are some helpful things to think about; therefore, you shouldn't just rush to the first company you come across. Read more to get an expert's insight into finding the most suitable energy provider for your needs.
Why Switch Energy Suppliers?
If every home in the UK decided to transfer to a more cost-effective energy provider, the government estimates the country could save £2.7 billion. Therefore, about 80% of people in the UK, which is comparable to more than 11 million residents, have the potential to improve their lives significantly.
It is projected that switching energy providers will save you £200 yearly. This number will sometimes equal more than £300 per year. It's the equivalent of getting money for nothing you otherwise wouldn't have had in your possession.
Some more reasons to make the switch include:
You're looking for better energy prices: Many factors might contribute to an increase in the price you pay for electricity. Out-of-contract energy tariffs are subject to a price cap, limiting the total amount energy companies can charge. However, this cap is subject to change every six months (the price cap was raised in April), and the energy you consume will continue to impact your monthly payments. Switching to one of the more affordable plans available on the market might save you up to £264 per year if you are no longer bound by a contract with your current energy provider.
You're nearing the end of your fixed energy term: The length of fixed contracts is typically between one to two years. If you haven't selected a new tariff before the end of your current agreement with your energy provider, you will automatically be transferred to the company's out-of-contract rate. Out-of-contract tariffs are typically more expensive, so you will ultimately wind up paying more.
You're not satisfied with the customer service: According to our most recent customer survey on energy businesses, some companies provided five-star customer service, while others only provided service worthy of two stars. Find out which energy providers are the best and the worst to choose one that provides the greatest service at the best rate.
Another firm is offering a better deal: It's important to keep an eye on prices even if you're satisfied with your current supplier. The amount saved is calculated based on a household using a medium quantity of gas and electricity and then compared to the cost of a tariff authorized by the price cap. This will allow you to determine whether or not you are still receiving a decent bargain.
You want to be more sustainable: Changing your energy supplier is one way to reduce your carbon footprint. Different energy companies employ various techniques to produce renewable electricity, including the following: Producing electricity from renewable sources; Having agreements in place with power generators to purchase their output directly by purchasing certificates to match the power consumption of clients with renewable sources or a mixture of the two. Some businesses offset their carbon emissions by selling green gas.
How to Switch Your Energy Supplier?
Changing energy providers and securing a better price is typically a straightforward and uncomplicated process. You should get an estimate and figure out which pricing plan will work best for you.
For this, you need your postcode and a current bill from your previous provider. You can research different tariffs on websites recognized by Ofgem, guaranteeing you the best possible bargain considering your present living situation.
Steps to making the switch:
It's recommended to have your most recent bill ready, but you can do it just with your postcode and the name of your current energy supplier and tariff if you don't have it. Have the specifics of your current energy tariff and how much energy you consume.
If you aren't sure who you want to switch to, you should get a price from the new provider you've decided to switch to or through a comparison website.
You need to pick the offer that appeals to you the most, and your new provider will handle everything else.
When the transfer is made, your new energy provider will let you know so you can prepare.
The Final Transition
When you have finished finalizing the transition, your new provider will contact your previous provider. This is done so that a date for the switch-over may be agreed upon. The entire procedure typically takes 17 days to complete. During this time, your new provider will send you a welcome bundle and confirmation, and your previous provider will make contact to confirm your final meter reading. You should not be concerned about disrupting your gas supply because you will continue to receive energy as usual throughout this operation.
If you decide to switch again, you can alter energy providers every 28 days. However, it's essential to check with your provider to determine whether or not there are any cancellation fees. There is a cooling period of 14 days after placing the request. So if you cancel within this time, you can contact your supplier and stick with your current supplier without additional charges. The request to switch suppliers will be processed if you cancel after the cooling period.
Regardless of what you decide, ensure to notify your existing supplier before you relocate. Give them notice of at least forty-eight hours. To send you a final charge for that property, they will require your new address and the meter readings from the day you left. Then, once you've relocated, be sure you contact whoever you'd like to gift your new home with the meter readings and proceed from there. After you've completed that, you'll be able to proceed.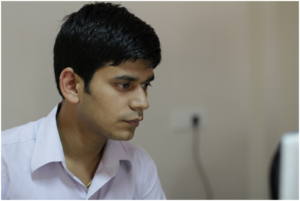 Pranab Bhandari is an Editor of the Financial Blog "Financebuzz". Apart from writing informative financial articles for his blog, he is a regular contributor to many national and international publications namely Tweak Your Biz, Growth Rocks ETC.