Using Artificial Intelligence To Help Keep Your Financial Data Safe
Combination locks and deadbolts used to be an essential part of keeping financial information safe. However, in the age of digitalization financial information needs to be safeguarded with cybersecurity systems. Cybercrime is a growing threat for all organizations no matter how small or large your organization is. In Fact, 19% of companies have had a security breach within the last year.
Infographic created by Donnelley Financial Solutions, a virtual data room provider
Having a security breach at your business could be catastrophic. Not only could the monetary losses be large, but the damage to exposing your customer's personally identifiable information can have a lasting impact on the loyalty of your business.
Common Cybersecurity Threats Targeting Financial Data
Thanks to movie portrayals of hackers, most consumers believe they operate by utilizing sophisticated software or viruses to bypass security measures. While there are still applications that have the potential to do this, there are other tactics that are not nearly as high-tech such as phishing. Phishing is where a cybercriminal sends emails attempting to act like a reputable source to convince a user to give up sensitive credentials such as a username or password.
With this in mind, its important employees and cybersecurity systems are up to date on the latest threats. Given how varied techniques can be, your organization should have a traditional cyber security system that is supplemented with artificial intelligence-focused security.
How Can AI Help Supplement Traditional Cyber Security Systems
Artificial intelligence can help against financial data threats in many ways. For example, AI can help identify and remove phishing emails from one's inbox. By screening emails before they arrive these fraudulent messages can be rerouted until a systems administrator can delete them as needed. Another way AI can help is by recognizing weaknesses in a cybersecurity system such as with the authentication or application of users. Perhaps best of all, AI can help predict possible threats to the firewall 24/7. If you are interested in learning more check out the accompanying resource below. It provides a few more common examples of cybersecurity threats as well as more tips on how to protect against them using AI.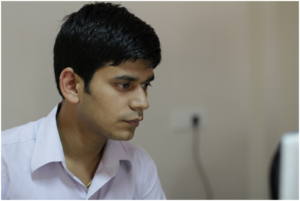 Pranab Bhandari is an Editor of the Financial Blog "Financebuzz". Apart from writing informative financial articles for his blog, he is a regular contributor to many national and international publications namely Tweak Your Biz, Growth Rocks ETC.