Equity Crowdfunding: What Is It & How Does It Work?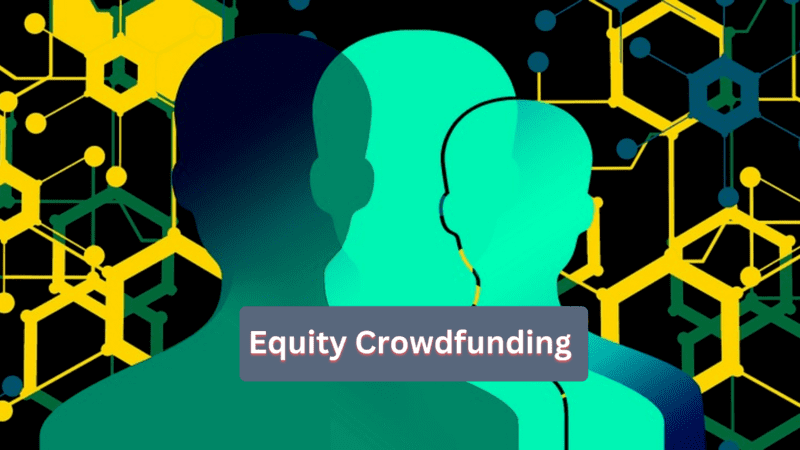 One of the main concerns for any business owner or entrepreneur is to keep the finances rolling. When you start a business, you can't expect to run your business in profit from the very first month. You need funds to sustain your business for the first couple of months.
This is where businesses look for investors interested in investing in potential business ideas.
When talking about raising funds for business, business owners have ways to go when raising funds for business. For instance, they can convince their friends and family to invest in the business in return for equity. Or, they can find angel investors who have money to spare and are looking for investment options to widen their portfolios.
This is where the concept of crowdfunding grows its roots.
Crowdfunding has become a popular option for businesses, as it gives them easy access to funds and puts them back in the driving seat of their business.
What Is Equity Crowdfunding?
Equity Crowdfunding is a way to raise capital for your business. In return for the investment made by the investors, companies offer equity shares.
Equity crowdfunding starts with businesses creating a profile on an online crowdfunding platform. Here businesses update their business ideas and pitch to audiences to convince them to make an investment in their business.
Any investors can view the profile and access all the relevant information they need before making their investment decisions.
However, businesses can't list themselves for free. They have to pay a given amount of the funds raised to the platform. Different platforms have different service charges-
Some charge a monthly subscription.
Some even charge for processing.
Some charge an amount of the funds raised.
Equity Crowdfunding & How It Works?
When we talk about equity investment, there are multiple platforms in the digital space where different businesses can list themselves and showcase their business ideas to others. What's more, these platforms offer frameworks for even collecting investment profit.
The Security and Exchange Commission (SEC) registers these crowdfunding websites. Because the SEC is involved in equity-based investment, there comes a limit on how much an individual can invest.
Hence, companies have a ceiling for the maximum amount they can raise. However, despite their upper limit, the sum is still enough to help businesses.
Pros & Cons Of Equity Crowdfunding
When a company needs money to sustain its business, they avail of business loans. Unfortunately, business loans are difficult to get, and even if you are approved, the road to actual cash is long.
However, businesses now have an alternative with the help of equity crowdfunding.
Understand the in-depth pros & cons of this venture.
Pros
Equity crowdfunding acts like a bridge to connect businesses with investors and offers mutual benefits – Businesses can get the finances they need, and investors get incentives for their investment.
It is a good alternative where you don't have to convince a venture capitalist.
With other fundraising options, crowdfunding offers easy access to capital. With the right pitching, your business can raise millions.
Giving investors a part of your business fosters trust. This trust becomes the supporting pillar of your business.
Cons
While it is true equity crowdfunding is a lucrative option for businesses to raise funds, it is not for all companies. According to startup.com, the average success rate is only 50%.
Even though it is a lucrative option, you can't simply get your hands on the funds. Instead, there is a rigorous process of convincing your idea to the people around you. Only then can your business get funded.
If you are going down this route, investigate the investors thoroughly you are dealing with so that you don't experience problems in the future.
Equity crowdfunding has too many loopholes. It's an incomplete funding model. Avoid using this method if you find too many bumps in the process.
Read More: Best Outsourcing Vendors For Private Equity And Venture Capital
Is Equity Crowdfunding Legal?
Yes, it is legal!
The SEC allows companies to raise $5 million in equity crowdfunding. And this is the total amount that can be raised in 12 months. The best part of this model is that anyone can invest in the business – even everyday consumers.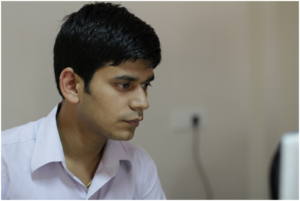 Pranab Bhandari is an Editor of the Financial Blog "Financebuzz". Apart from writing informative financial articles for his blog, he is a regular contributor to many national and international publications namely Tweak Your Biz, Growth Rocks ETC.