The Ultimate Guide to Securing a Home Loan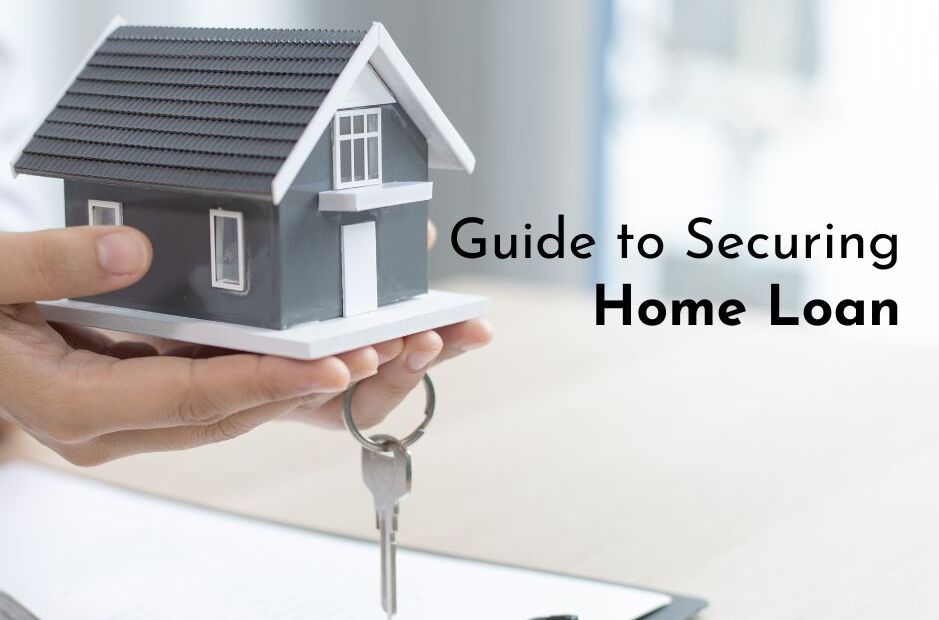 We hustle every day to secure food on our plates and shelter on our heads. and making a dream home is all that matters in the end. But, the lack of finances and capital can pose an uninviting hurdle between your vision and reality.
Hence, it becomes crucial to have proper knowledge of all the available options to back your decision. Securing a home loan is one such option in this pursuit.
But are you fumbling to begin this process?
Well, this is the right place to explore the best ways to secure a home loan. Keep reading to know the nitty-gritty of securing a home loan in detail.
What is a Home Loan?
A Home Loan is an amount that the banks or any other financial institutions pay you if you want to build your home and do not have sufficient capital.
Why do you need a home loan?
First and foremost, making a home gives you a sense of security and stability. But the growing inflation has increased the cost of almost everything, and real estate is no exception. Hence, you need a home loan to fulfill all your financial requirements on time.
Generally, the amount loaned is repaid with the interest over the years. The loaner submits something as collateral to the lender, which is released once the amount is repaid.
There are various steps to understanding home loans and breaking them into small bits is crucial for first-time buyers. Hence, let's take on this task and navigate these challenges to ease the path of homeownership.
Understanding Options for Securing a Home Loan
The choice of the home loan provider is yet another important element while browsing for home loan options. You can take this loan from banks, Non-Banking Financial Companies (NBFCs), or other home financial institutions.
But wait, there's more. You must call the rental loan provider who will prove beneficial to give you the specific type of home loan based on your requirements.
Know that different lenders will offer different deals. It's up to you to compare the deals, interest rates, terms, and circumstances favoring your needs.
Doing Thorough Research
Before securing a home loan, it is crucial to have an overall understanding of your eligibility and options. You should:
Analyze the Market Trends
Having a knowledge of current market situations, realtors, and current trends will do you no harm. Not to forget, selecting the right type of home loan according to your situation is yet another key aspect. Compare the different loans, as each type of home loan offers different benefits to the borrowers. Compare their processing fees along with the application fees as well.
That's not all. The interest rates, inflation, and EMI amount may change within some time span, so consult the specialists in home loan providing services before making your decision.
Documentation
Ensure that you have all your financial documents handy. This includes all the bank paperwork, any previous loan documents, ITRs, Salary Receipts, Bank Account statements, and much more. This will prevent you from rushing during any emergency.
Pro Tip: The list of documents can vary with the lenders. Henceforth, ensure that you remain one step ahead always in case of document maintenance.
Comparing Interest Rates and Accessing Costs
Before getting the Home Loan, it is vital to compare all that prevails in the market. You need to understand how much loan you require and where all you can compromise if you have prior equity and capital. Make sure you understand the complexities of down payments before indulging in the actual ones.
Overall, ensure that you don't overestimate your ability to repay everything on time. Explore the options and the consequences along with tackling solutions.
Lastly, be extra cautious if you are a first-time home loaner. Avoid falling for any offers or other faulty plans.
What are the Requirements for Securing the Best Home Loan?
There are certain requirements that you need to fulfill before attaining a home loan. Here are some of them:
1. Eligibility Criteria
These factors include your income, type of business or job, and the nature of your business. If you have a stable employment history, your luck will automatically secure a better home loan.
2. CIBIL Score During Loan Borrowing
A good CIBIL score is one key index that can determine whether you can have a loan or not. This is because a good CIBIL score suggests that you are indeed an exceptional borrower who repays on time with good financial discipline.
Furthermore, it is vital to understand that every time you apply for a loan, your CIBIL Score falls, and that is why it is always suggested to refrain from borrowing more than one loan from different lenders within a short time span. The lower your CIBIL Score, the more you will have to fight for borrowing loans and funds from the banks and other lenders.
3. Credit Score Maintenance
A good credit score ensures that the lender will offer you the best interest. It entrusts that you have managed all the past debt effectively and did not miss any payments. The credit score is like a surety for the lenders to believe that you will repay the potential loan amount on time.
Final Thoughts
Think with a sharp mind, analyze, and observe before coming to any conclusion while getting a rental loan. Read all the documents, terms, and conditions carefully and understand your options, along with clarifying your doubts at each step, if any.
We hope this article provided some wisdom and contributed to your decision to secure a home loan. Remember, home is a one-time investment; don't rush, and be mindful.
Read More: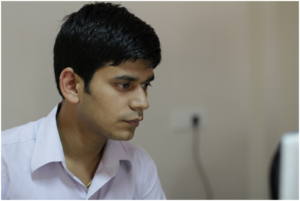 Pranab Bhandari is an Editor of the Financial Blog "Financebuzz". Apart from writing informative financial articles for his blog, he is a regular contributor to many national and international publications namely Tweak Your Biz, Growth Rocks ETC.