Complete Information About RTA Citizen App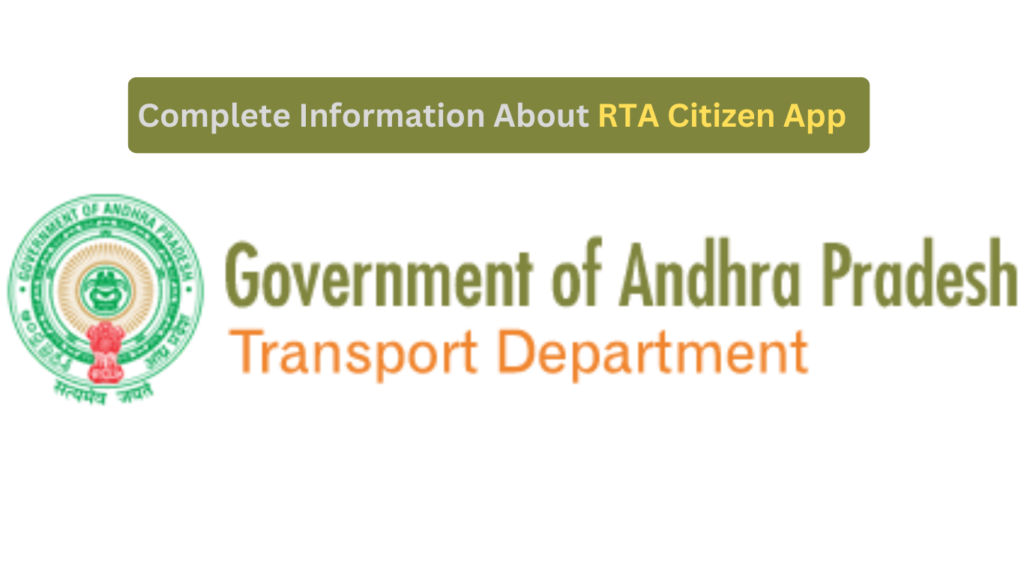 RTA Citizen App – App launched by Andhra Pradesh Transport Department. If you are a resident of Andhra Pradesh and own a vehicle, then this article is for you.
In this article, I will give you complete information about RTA Citizen App / Portal operated by Andhra Pradesh Transport Department. So let's first know what RTA Citizen App is.
What is RTA Citizen App?
RTA Citizen App is a mobile application launched and operated by the Andhra Pradesh Transport Department to provide online transport service to the state's people. It is available in both an online portal and a mobile application form. Using this app, you can easily do any work related to the Transport Department at home. This online portal was launched in the year 2017. Its main objective is to provide convenience to the people of Andhra Pradesh if they need any service related to the transport department.
Through the RTA Citizen App, you can apply for an online learner's license and get many other services sitting at home. You can do online vehicle registration, renew already issued registration, transfer vehicle ownership, deposit fee online, and more. Overall, this app is a one-stop solution for everything related to the transport department.
Now the question is how to download the RTA Citizen App.
How To Download RTA Citizen App?
Downloading the RTA Citizen App is easy, and anyone can download it. For this, a phone's internet connection will be required. If you are a resident of Andhra Pradesh and want to download the RTA Citizen App, follow the steps below.
1. Go to the google play store
2. Search Citizen App
3. Tap on the install button to download the app
4. Open it once installed
5. Then enter your name, email address, and rest of the details and click sign up
That's it. Your RTA Citizen App is now ready to use.
Top Features Of the RTA Citizen App
As I mentioned above, the RTA Citizen App has many benefits. You can do any work related to the transport department. So let's see what the benefits of the RTA Citizen App are.
1. Payment of Vehicle Taxes Online
2. New Vehicle Registration and renew the old one
3. Apply For a Learner license
4. Apply For main driving license
5. Vehicle ownership transfer
6. Get a Vehicle fitness certificate online
7. Online Challan payment
8. Apply for a road permit
9. Please of the alteration and corrections in any documents related to your vehicle and your driving license
10. Apply for a No Objection Certificate
Documents Required For RTA Citizen App
These documents are required, and you should have to upload them depending on the need of the service.
1. Your Aadhar Card
2. Your Residency Proof
3. Your Photograph
4. Other documents as per the service you want
How To Applying For a Driving License In RTA Citizen App?
The RTA Citizen App is mostly used for applying for a driving license. That's why I am giving information about how to apply for a driving license/learner's license with this app. Follow the steps given below carefully.
1. Open the RTA Citizen App or RTA Citizen website
2. Select the License option from the drop menu
3. Choose A Driving License Or Learning License Registration
4. Now Select The Type Of Transaction
5. Select The Type Of Services For The New Driving License
6. Enter Your Aadhar Number
7. Complete The Process, Set The Test Date, And Submit It
That's it. You have successfully applied for a driving license.
How To Use RTA Citizen Online Portal?
RTA Citizen Portal is very easy to use. The same way you would do it on many other websites. Anyone can visit this portal controlled by the Andhra Pradesh Transport Department. You have to follow the instructions given below.
1. Search "RTA Citizen" In Google
First of all, open the browser of your mobile phone or PC. Their type in Google "RTA citizen" and press enter. As soon as you press enter, you will get many results. You have to click on the RTA Citizen Portal, which will most likely appear on the first number on the first page of SERP.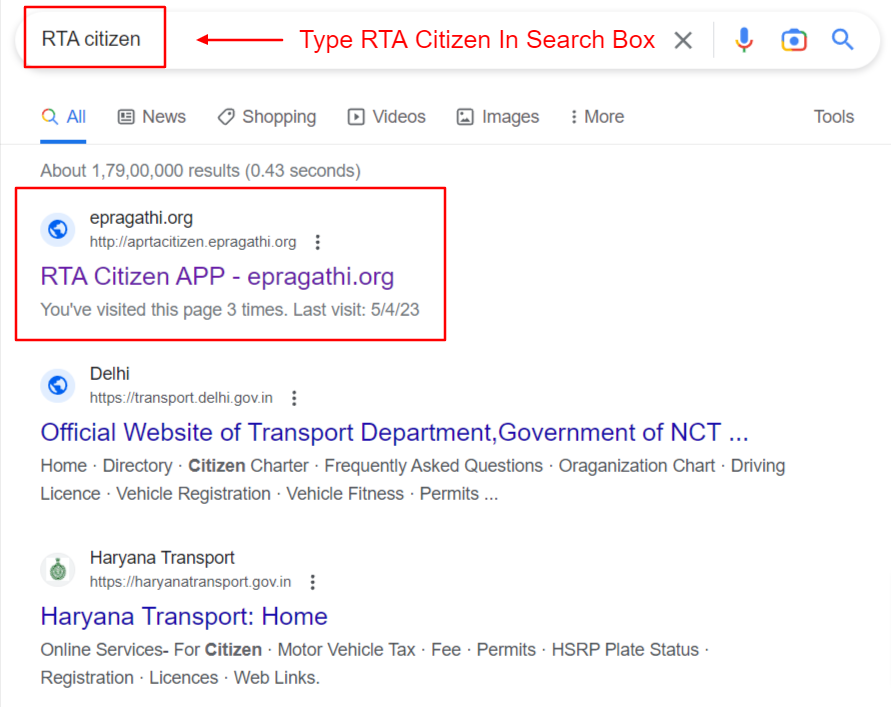 2. Open Rata Citizen Portal
The entire website will load once you click the Citizen Portal.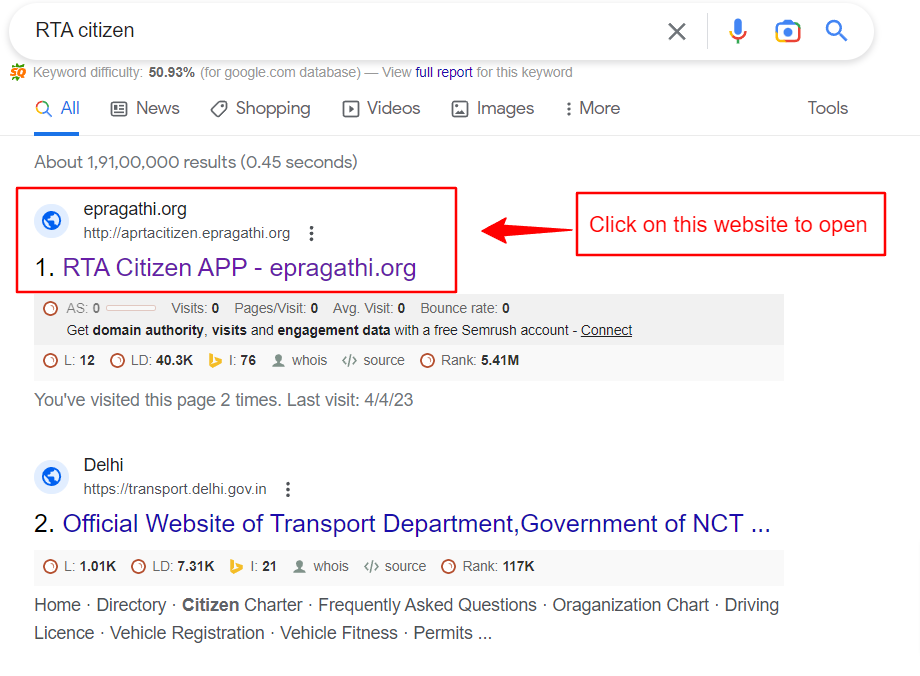 3. Choose Any Service Option From The Menu
As soon as the website is loaded, you will see amazing service options in the menu. You have to click on the item which applies to you.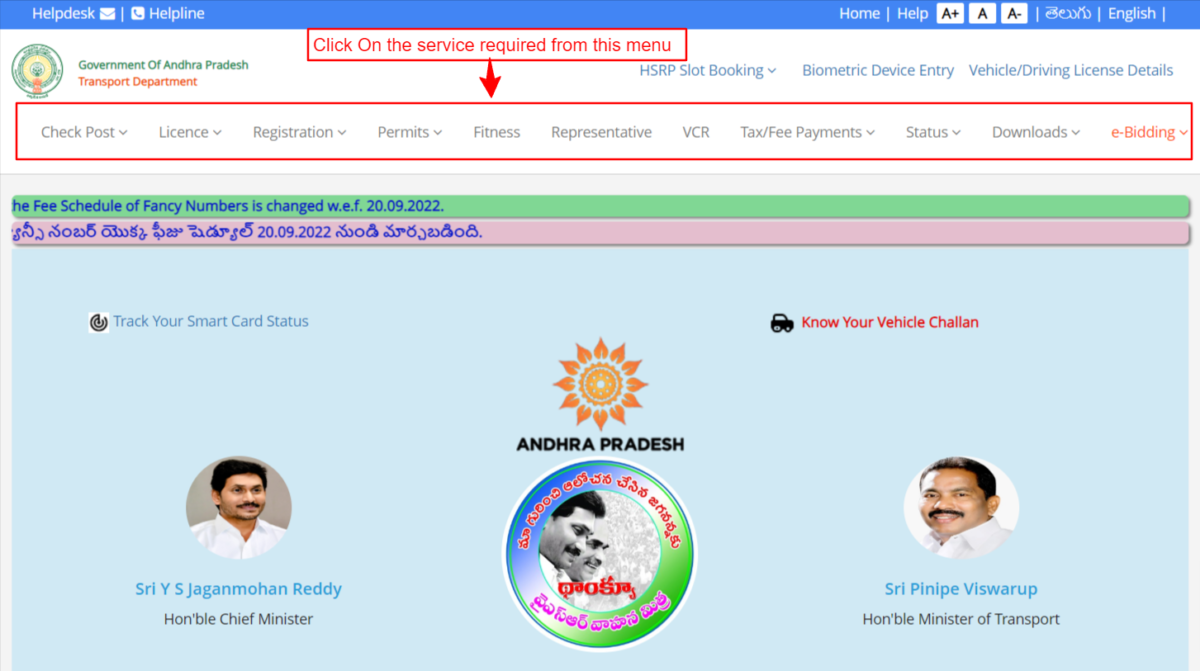 4. Follow the suggested steps, enter your Aadhaar number, and submit it
A new window will pop up when you click on the service. Here you will have to fill in all the details. Upload the scanned document which has been asked for. Click on Submit. It may ask you to verify the details again. Verify the details, and if everything is okay, click submit. That's it. Your application has been submitted successfully.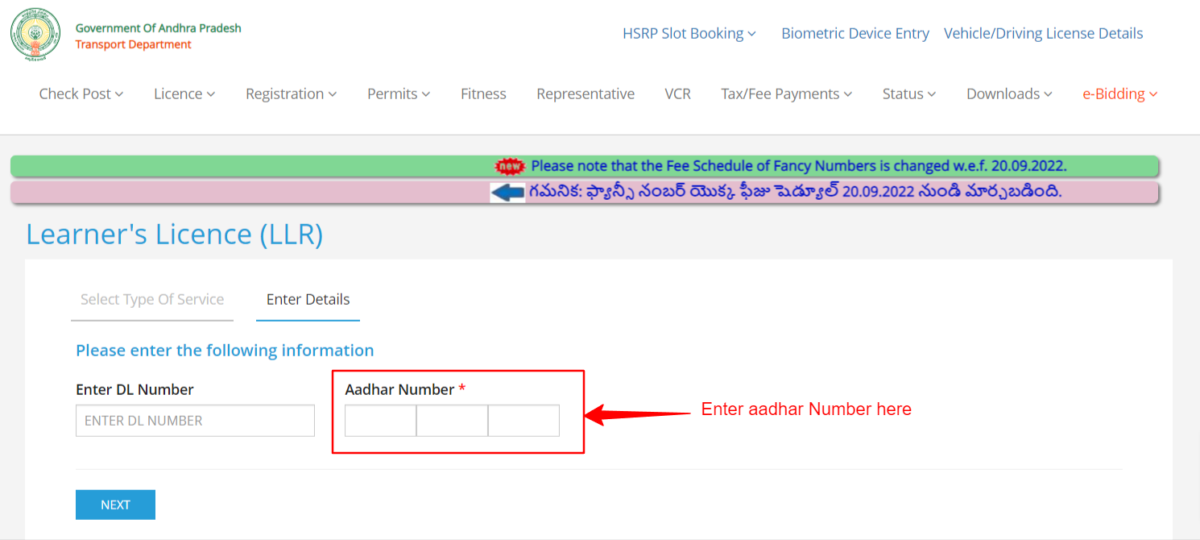 This Video Give An Overview Using RTA Citizen App:
Conclusion
RTA Citizen portal is an Andra Pradesh state government-operated portal to provide transport department services to the state people.
FAQs Related To Rata Citizen App
1. Who can download RTA Citizen App?
Anyone who has any work with Andhra Pradesh Transport Corporation.
2. Can one Pay the online Challan with the RTA citizen app?
Yes, of course. You can pay online for all kinds of Challan.
3. How to download RTA Citizen?
You must download the Play Store app and register.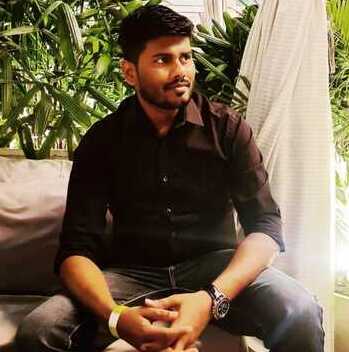 Mahesh Kumar is a dynamic marketing consultant and tech enthusiast with a passion for driving business growth through his innovative strategies and cutting-edge technology. With 6 years of experience in the industry, he has helped numerous businesses leverage the power of digital marketing to reach their target audience, build brand awareness, and increase sales.