QuickBooks vs Sage: Which is better?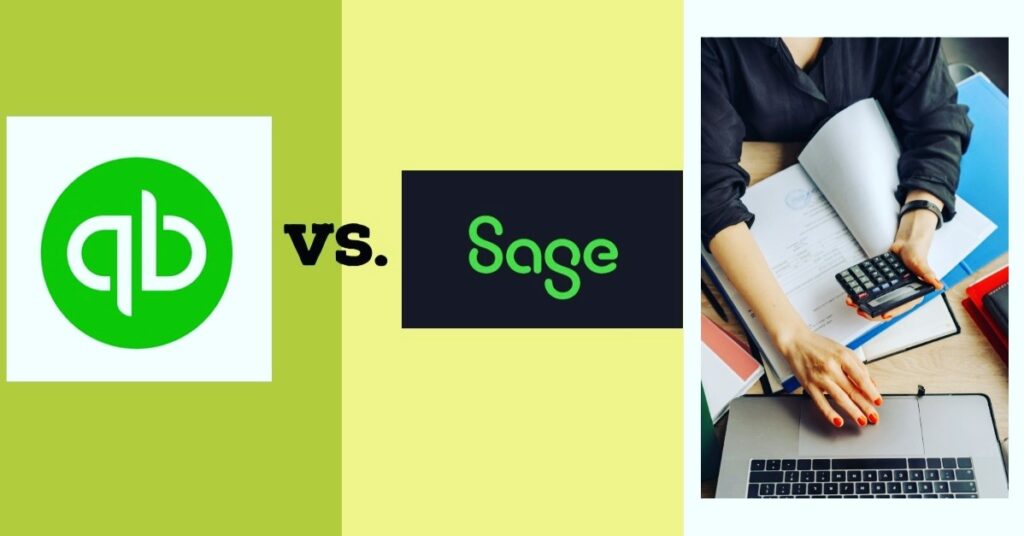 If you're just starting as an entrepreneur, it can be quite overwhelming to think about which business software would be most beneficial for your company, and for this you need to compare QuickBooks vs Sage. After all, there are lots of top accounting software available in India for small businesses in the market, each with its advantages and disadvantages. You need something easy to use but also has the flexibility you need to grow your business over time. If you're confused between the two for your business, read on to compare QuickBooks vs Sage and then decide which software suits your business needs.
What is QuickBooks
Created by Intuit in 1983, QuickBooks as an alternative to Sage is a dominating finance and accounting software for two decades providing on-premises accounting applications and cloud-based versions accepting business payments, managing and paying bills as well as payroll functions. After some time, it started using bookkeeping by businesses to manage their finance and accounting requirements.
What is Sage
Sage has been considered a renowned market leader in cloud business management solutions helping millions of small as well as medium-sized businesses across the globe while clarifying a large variety of finance and accounting jobs. Sage has become the third-largest accounting software over the last two decades and serves more than billions of users today.
What are the features of QuickBooks and Sage
QuickBooks:
Cloud accounting – You can access your account, manage and organize your business from any device viz., computer, smartphone, or tablet irrespective of location.
Invoicing – you can generate customized, professional invoices, sales receipts, and estimates and can send them to your colleagues within a fraction of a second.
Online Banking – Via the QuickBooks Online Software Banking Integration feature, your statements and transactions will be automatically updated.
Accounting reports – You can monitor quickly how your business is performing with customized reports and dashboards.
Manage cash flow – You can enter bills from vendors and pay them when due while scheduling repeating payments to save your precious time.
Tracking your time – You can track billable hours by the client or an employee and automatically update them to invoices.
Multiple users at one time – You can control your books with tough roles and permissions and allow your accountant to access the books for flawless collaboration.
Free unlimited support – Free help is available to answer your queries and resolve any issue you encounter while using the software.
Sage:
Available for small businesses – The software lets small businesses manage all their accounting tasks, and payment processes like predicting cash needs, invoices, and price quotations.
Cloud storage capability and availability – Sage 50c has an app integration feature that provides cloud storage capacity while allowing users access to data.
Single dashboard with strong features – In this, all accounting information related to the user is available in a single dashboard which keeps them notified on receivables and cash flows.
Managing taxes – Via the tax management tool, you can calculate taxes correctly depending on transaction information while managing cash flow.
Mobile friendly – This Sage platform is available for Android and iOS users which to generate invoices & record expenses.
QuickBooks vs Sage: Which One is Right for You?
A comparison of sage accounting software vs QuickBooks based on several categories is needed. Then you will know which is better Sage or QuickBooks to solve your accounting issues.
Pros of QuickBooks and Sage:
| | |
| --- | --- |
| QuickBooks | Sage |
| Intuitive Interface: QuickBooks's streamlined design makes it easy for both accounting newbies and veterans to quickly understand how the software works. | Wide variety of products: If you have a very small business or just a single location, you may want to consider Sage One. |
| Easy to Learn: QuickBooks, has a wide variety of resources like online tutorials & videos that can help you learn to use it, even if you have no experience with accounting or bookkeeping. | Very robust: This software can handle all of your accounting needs, employee time tracking, and much more. It also has a robust reporting feature that lets you easily see key metrics such as revenue, expenses, and profit. |
| Comprehensive Reporting: QuickBooks lets you create a variety of reports that show you key metrics such as revenue, expenses, and profit. | Excellent for retail companies: This software is tailored specifically to help you manage your inventory, sales, and customers. It also has a barcode feature that lets you scan items to add them to your inventory without having to manually key them in. |
Cons of Using QuickBooks & Sage:
| | |
| --- | --- |
| Quickbooks | Sage |
| Some companies don't like using QuickBooks: Some companies dislike QuickBooks because they feel that it makes them look less professional or that it is too basic | It can be overwhelming to use: If you're a small business owner with a single location and don't have too many employees then don't consider Sage. |
| Too basic for some companies: Few businesses have very complex accounting needs. If you have several locations and have employees in different departments, don't opt for QuickBooks. | Expensive: For small businesses, consider Sage One for free. If you want something more robust, consider the full version of Sage. |
| | Complicated: Sage is complicated for small businesses. For simple purposes with sufficient functionality, consider QuickBooks instead. |
Pricing Comparisons
QuickBooks

Sage

Free Trial

Simple Start $30/month
Essentials $55/month
Plus $85/month
Advanced $200/month
Self-Employed $5/month

Sage Business Cloud Accounting Software

Sage Business Cloud Accounting software is available at two pricing tiers:

Accounting Start ($10 a month):
Accounting ($25 a month):
Pro Accounting ($50.58 a month):
Premium Accounting ($78.21 a month for one user)
The Quantum Accounting Plan ($197.55 a month for three users)
Success Stories
QuickBooks

Sage

"We can see our numbers and performance anytime, anywhere. We're able to send documents to our auditors at the click of a button. My team uses QuickBooks' features to report our work hours. It's all so seamless-we love it!"

Padmaja Narsipur, Founder & CEO, Clearly Blue Digital Content Marketing Agency

—————————————————-

"QuickBooks allows us to focus on our customers instead of being tangled into enterprise-level invoicing tools available in the market. It is extremely user-friendly and replaces our hassles to monitor invoices and estimates for buyers at Lal10".

Maneet Gohil, CEO and founder, Lal10.com Artisans-led Handicrafts Ecommerce Marketplace

SAGE INTACCT

Highly effective accounting functionalities with great data security, and through Sage Intacct Cloud deployment it's quite easy to manage.

Darlene Ruben

Application Engineer

————————————————————

SAGE INTACCT

"Through Sage Intacct… we have been able to have world-class functionality without adding personnel resources – billing, sales tax, security, project tracking, CRM integration."

Douglas B

CFO
Support Available
| | |
| --- | --- |
| QuickBooks | Sage |
| Online QuickBooks 24/7/365 Support Available | Online QuickBooks 24/7/365 Support Available |
Integrations
QuickBooks

Sage

Bill.com
Jobber
Mavenlink
Method CRM
Shoeboxed
Time Tracking by TSheets

· Access Controls

· Video Surveillance

· Visitor Management

· Embedded Tech Resources
Devices on which you can use
QuickBooks

Sage

Android
iPhone/iPad
Web-based
Languages and Countries Supported
| | |
| --- | --- |
| QuickBooks | Sage |
| All languages are according to respective countries across the globe. | All languages are according to respective countries across the globe. |
Businesses & Industries
QuickBooks

Sage

Legal services
Medical services
Accounting
Retail
Self-employed freelancers
Small to mid-sized businesses (SMBs)

Wholesale distribution
Construction
Non-profits
Manufacturing
Medium and large businesses (MLBs) with a huge inventory
List of Products
QuickBooks

Sage

QuickBooks Pro :
QuickBooks Premier:
QuickBooks Enterprise
QuickBooks Accountant:
QuickBooks Self-Employed
QuickBooks Online:

Sage 50cloud Pro:
Sage 50cloud Premium:
Sage 50 Quantum:
Sage 100cloud:
Sage 300cloud
Sage 100 Contractor:
Sage 300 Construction & Real Estate:
Sage 500:
Sage X3:
Sage Intacct:
Conclusion
When deciding between Sage accounting vs QuickBooks, you need to think about your specific business and accounting needs and every aspect of the product. Overall, there isn't one accounting tool that is better than the other. It simply comes down to the needs of your specific business and what each of these tools can do to help meet those business needs.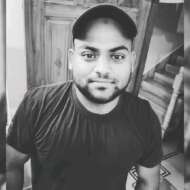 Sushant Raj is a freelance B2B and Finance content writer. I want to share the ideas which worked for me.