Cannabis Insurance: 8 Policies Your Business Needs
Like any business, cannabis companies need insurance to protect themselves and their employees. The global cannabis industry has been quickly growing and is expected to reach $197.74 billion in 2028. In the United States, the cannabis industry is becoming more popular, especially as more states legalize sales and personal use. As of January 2022, there were 428,059 full-time jobs in the cannabis industry in the U.S. As the industry continues to grow, there will be more cannabis coverages available.
Who Needs Cannabis Insurance?
There are a variety of companies that need cannabis insurance, from growers and cultivators to retail stores. This includes businesses that sell cannabis and non-cannabis products. Companies will need different commercial insurance coverages depending on the relationship they have with cannabis. For example, a grower will need different insurance than a retail facility.
8 Cannabis Insurance Policies Your Business Needs
1. Workers Compensation
Workers compensation, or workers comp, is required for all businesses, regardless of industry. This type of coverage protects workers if they are injured in the workplace or suffer a job-related illness.
2. Commercial Property Coverage
Every business with a physical location should have commercial property coverage, which protects the damaged property or physical loss in a covered cause of loss. Depending on the coverage plan, covered losses may include fire, lightning and theft.
3. Professional Liability
Professional liability coverage is especially important for any company that gives advice including healthcare facilities, dispensaries and labs. If advice leads to a negative income, the business or employees may be held liable. Professional liability coverage related to cannabis recommendations isn't typically included in a medical malpractice policy and is usually purchased as standalone coverage.
4. Product Liability
Cannabis vendors are at risk that their product may cause someone to be sick or to injure themselves or others. Product liability coverage protects cannabis business owners against claims of harmful or defective products.
5. Commercial Auto
In many states, a business cannot register a vehicle without commercial auto (or truck) insurance. This protects drivers and vehicles from loss from crashes and other covered accidents.
6. Business Interruption
Business interruption insurance is designed to cover expenses during a temporary shutdown. This insurance is commonly paired with business income insurance, which covers lost earnings if a business is forced to close.
7. Cyber Coverage
Cyber coverage is vital to protect sensitive customer and employee data and product information. Cyber coverage is especially important if a facility has access to medical records.
8. Umbrella Coverage
Umbrella coverage is designed to fill the gap if a legal defense or court settlement fee is above the insurance limit. For example, if a car delivering cannabis is in an accident (and at fault) and their limit is $500,000, but there is a $1 million lawsuit, an umbrella policy can cover the additional $500,000.
Additional Coverages
Inland marine: Inland marine covers property or equipment in transport. Unlike the name suggests, it does not have to do with water transportation.
Management liability: Protects management, directors, and other high-level staff from employee lawsuits.
Tenants improvements & betterment (TIB): Protects tenants and money invested into a construction project.
Crop coverage: Recommended for farmers, growers, and cultivators. This can cover indoor and outdoor crops.
Know Your Coverage Details
If your company has a business owner's policy (BOP), that's a great start, but often doesn't provide adequate coverage, especially for the cannabis industry. Small businesses may be able to add on the coverages they need to a BOP, but it's important to consult an insurance agent to be sure. It's important to note that some insurance agencies may not provide coverage to cannabis companies.
Read More: Farm Insurance: Protecting Farmers During the Pandemic
Do Your Research
As stated above, cannabis companies need customized insurance policies that fit their needs. The above list is a starting point, not an exhaustive list. Do you research and connect with a trusted insurance agent to help get the best rates? Your state or local area may have additional requirements or regulations around cannabis-related companies.
About the Author, Eric McLaughlin
Eric McLaughlin brings considerable experience in commercial insurance to the C&S Insurance team, specializing in coverage needs and risk management for post-acute healthcare facilities, transportation including multi-state fleets, as well as cannabis-related businesses. His experience with captives and high-deductible programs is invaluable to our clients who want to take their risk management strategy to a higher level and have more control over their total cost of risk.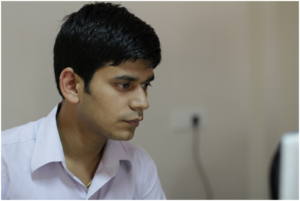 Pranab Bhandari is an Editor of the Financial Blog "Financebuzz". Apart from writing informative financial articles for his blog, he is a regular contributor to many national and international publications namely Tweak Your Biz, Growth Rocks ETC.