Guide to Discount Real Estate Brokers in America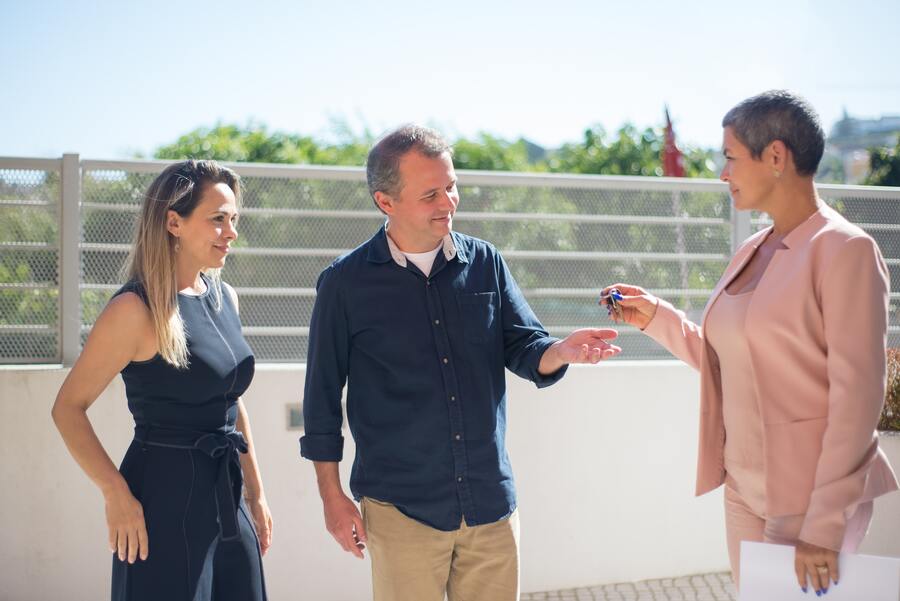 A discount real estate broker is one of the simplest ways to sell your house in America for more money while keeping more hard-earned cash in your pocket.
What is a Discount Real Estate Broker?
A company or agent that provides pre-built, reduced commission rates for house sellers, is known as a discount real estate broker. A flat fee or commission of 1-2% less than what a conventional realtor would charge may be requested from real estate agents.
What are the different types of Discount Real Estate Brokers?
The types of discount brokers are as follows:
1. Low Commission Brokers
These brokers charge a commission of 1-2 percent for listing and selling your home.
2. Flat Fee Discount Brokers
They impose a modest flat fee.
3. Flat Fee MLS Brokers
MLS brokers who charge a flat fee are distinct from flat fee brokers. They don't offer complete service. Utilizing the service is as simple as using an MLS listing. Due to the cost reductions associated with flat fee MLS, it has recently grown in favor and is frequently employed by sellers.
How to find Top Discount Real Estate Brokers?
Use search engines to find discount real estate brokers in your area.
You can choose websites offering a reduced price for full-service agents.
You can look at websites that offer such services, like Houzeo, which offers affordable real estate. Top local discount and flat fee MLS brokers can be found on the fantastic portal Houzeo.
What are the things to avoid when selecting Discount Real Estate Brokers?
Discount real estate agents and brokers could seem too good to be true. The following are the key things to stay away from while seeking a reliable discount broker:
Lowest Fees
This one only applies to discount businesses that charge a minimum fee rather than a flat cost, which results in a sharp decline in home prices at the bottom.
Marketing schemes
Avoid businesses that provide free listings or use other aggressive marketing strategies like rebates. Closing costs are an example of a hidden price typically not disclosed upfront. For instance, Fizber prominently advertises its free listing even though it lacks an MLS listing.
High Commission Up Front
If they demand standard realtor fees, they are not a cheap broker. Stay away from inexpensive realtors who demand exorbitant upfront, non-refundable listing costs. Before choosing your inexpensive real estate brokerage companies, always confirm your commission rate with a seasoned local realtor.
Limited Services
Discount brokers frequently have a predefined menu of services they provide for a set cost. If you choose a bargain broker with restricted offerings, make sure they don't overpay for a la carte services. These "limited-service" companies glorify low prices and claim to have rates comparable to our full-service recommendations, but they come with unreliable service trade-offs. This trade-off limits the amount of money you can ultimately save.
Benefits of Discount Real Estate Brokers
Lower costs
For investors who feel comfortable managing their investments or working with an independent consultant, a discount real estate agent might be the ideal choice. Compared to full-service brokerage firms, they are typically much more cost-effective for investors; the profitability of an investment can sometimes be determined by its fees and expenses.
Standard Method
One benefit of using a low commission real estate broker is the shortened process. Weeks of labor may be necessary to sell a house using the traditional technique. Low commission real estate companies are more efficient and productive since they concentrate on selling the property quickly and effectively as part of several packages.
Modern technology
Technology-advanced platforms used by low-commission real estate brokers enable you to schedule showings online, take advantage of virtual home tours, and use other premium marketing services for no additional cost.
Better Bargaining
You have complete control over your listing's description, how you handle showings, and whether you hold open houses. You can speak with the buyer's agent and negotiate directly with them. Because it is your home, you may frequently be a better negotiator than a real estate professional.
Drawbacks of Discount Real Estate Brokers
Inappropriate for Novice Investors
A bargain broker might not be your best choice if you are a new investor without any experience or formal training in investing. If you are a wealthy client needing highly specialized services, a cheap broker might not be the best choice unless you work with a financial advisor who manages client funds there.
Dual agency Issues
Dual agency refers to the situation where a real estate agent represents both the buyer and the seller. The incentive to double-end the deal increases when a commission agent makes very little money from the sale in the first place.
Top 3 Discount Real Estate Brokers
Houzeo
Through Houzeo, homeowners may list their houses on the MLS for a fair flat price and work with a listing agent that doesn't charge a commission. You can immediately save close to half of the agency commissions by paying nothing.
Highlights
Low listing fees
There are no additional payments of any kind
Excellent customer service
There are numerous add-on features
Redfin
Redfin offers legitimate savings and is a reputable company. Sellers, however, can give up on the level of service, particularly in terms of agent availability and expertise. Redfin employs internal real estate agents who provide services to almost three times as many clients as a regular realtor. This approach works for most sellers, but if you've never sold a house before or your selling circumstances are complicated, it might not be the best option.
Highlights
Commission fees can be reduced by 20–30%.
Advance Technology
Clever Real Estate
You may get in touch with full-service real estate agents from top regional and international brokerages using the free, nationwide service. It promises lower commissions, no added expenses, and no obligations.
Highlights
Low Commission
Concierge services that have received full accreditation give support throughout your real estate transaction.
Reputable top local agents with strong sales histories
Qualified buyers may get a check for 0.5 percent of the purchase price with Clever Cash Back after the closing.
Conclusion
Given many inexpensive real estate brokers today, choosing one can be very challenging. Before choosing a discount realtor, sellers should consider listing fees, listing speed, services offered, technology, customer service, and coverage. Also, sellers can search for online discount real estate agents to handle much of their job digitally.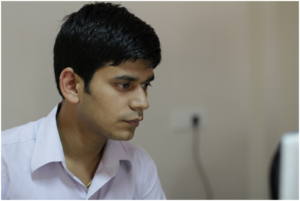 Pranab Bhandari is an Editor of the Financial Blog "Financebuzz". Apart from writing informative financial articles for his blog, he is a regular contributor to many national and international publications namely Tweak Your Biz, Growth Rocks ETC.