Boost Your Blog's Traffic with These 5 Google Ads Strategies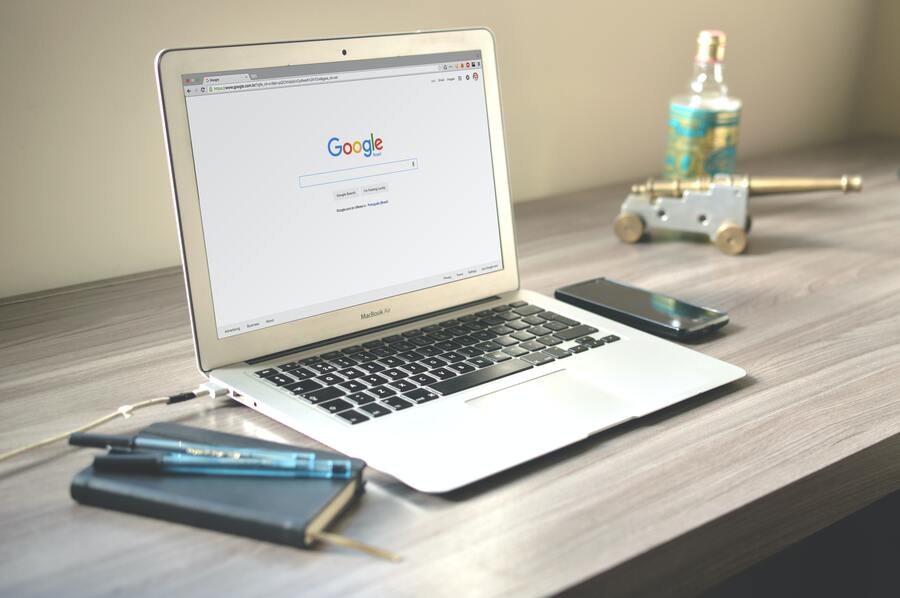 Setting up your very own blog for your business can take a lot of hard work. But the end result can be fulfilling, and you will undoubtedly be excited for all your potential new customers to start flooding in. The money isn't bad either. The average figure that a blogger can make a year is around $37,000, and this can exponentially increase the bigger their audience gets.
The not-so-good news is, that your hard work isn't going to stop with launching a blog and writing for it. Getting great traffic and reaching your target audience is not easy to achieve, especially with how saturated the online market can be.
But it's not a hopeless situation. If your blog is struggling to get visitors or is not getting the right kind of traffic, you can take concrete action right away. One of the best tools you can add to your digital marketing arsenal is the powerful Google Ads. However, this is not a magic solution, and you will need to tweak this tool to maximize its potential.
How does Google Ads work?
Google Ads is one of the biggest online platforms that offer pay-per-click (PPC) advertising. This service allows businesses to display their ads on Google's search results page if the keywords they have set match what is being searched by a user.
There are two networks where your ads can appear. On the search network, ads usually show up at the top and bottom of the Google search results page. Your ads can also appear as banners on partner websites that are members of Google's immense display network.
Now that you have an idea of how this essential marketing tool works, you can use it to your advantage. Read on below for five solid steps you can take to make Google Ads work for you.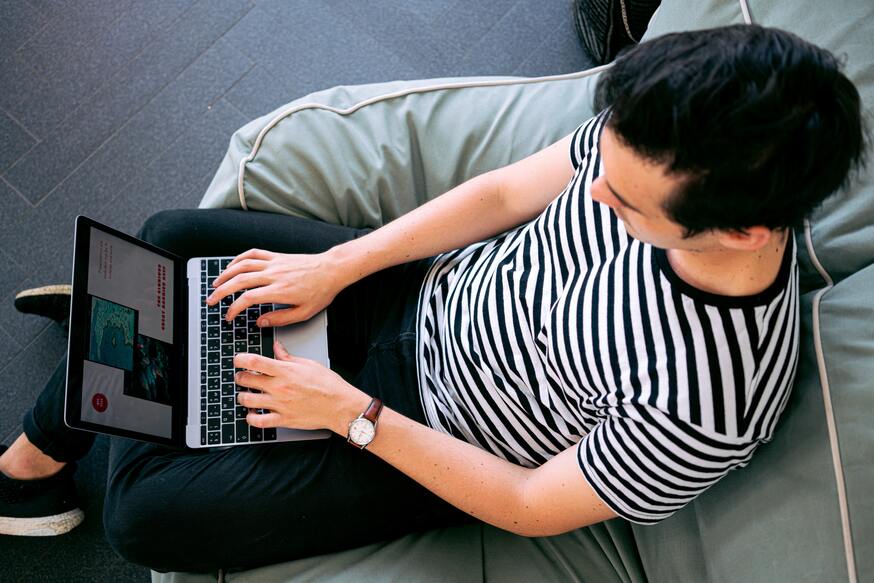 Photo by Canva Studio from Pexels
1. Tweak your keyword to match your needs
Google AdWords offers a variety of options for your preferred keyword matches. Are you fine with getting matched to a broader set of keywords, even including misspellings and synonyms? Or do you want to only be matched with a user who has searched for an exact keyword or phrase?
If your goal for your blog is to reach a specific target audience, the latter option might be a wiser choice. But if your current priority is just to gain more visitors even outside your target demographic, the broad match setting might work fine for you.
As for negative keywords, this might seem strange at first glance. Why would you use keywords that are considered no good? But what this actually means is that you should identify keywords that are not related at all to what you want to sell. Then you can toggle your Google Ads settings to make sure that your blog does not show up if these keywords are used.
For instance, if you are a pet store specializing only in products for dogs, your negative keywords can be things like "cat litter" or "goldfish bowl." By doing this, you can prevent the wrong kind of traffic from landing on your site. However, you can always opt-out of this if you are not after highly targeted traffic and are happy with just increasing overall traffic in general.
2. Tap the expertise of a Google Ads agency
If you're struggling with getting good traffic or if you have the budget for it, you can always get help from a reputable Google Ads agency. It's also a wise choice if you are completely new to digital marketing.
Professional agencies like GrowMyAds can effectively analyze your data and implement tailored strategies to address your specific situation. An agency can provide you with a holistic, detailed plan on how to expand your business through the best Google Ads techniques. Getting experts to look after your marketing strategy can also free up your time and energy for more crucial aspects of the business. You can focus on the things you're actually good at, like creating content and developing your products and services.
You can always build your own digital marketing team to handle things in-house. However, working with a trusted agency can provide you with immediate access to their experience and knowledge. They also utilize professional data analysis tools that a nonexpert would need time to master.
3. Keep an eye on your metrics regularly and act accordingly
One of the greatest benefits of using Google AdWords is that you can have instant access to your data and metrics. Take time to explore and study all the tools the Google Ad platform provides at your disposal. Unlike other marketing methods like TV or print, you can pretty much know right away which of your campaigns are drawing in the right traffic.
Depending on what the data tells you, your next actions can be either or both of the succeeding steps. You can maximize the keywords bringing in good traffic and conversion. Or you can get rid of or modify the ones that aren't performing as expected.
Let's be real. Google AdWords can be an expensive tool. If you are just starting out, you cannot afford to waste your budget on keywords or strategies that are not bringing in a return on investment. Plot a schedule and method of reviewing and analyzing your metrics so you can maximize every penny spent.
There are also a ton of third party tools that you can use in addition to the ones provided by Google. A handful of them are completely free, while some charge monthly fees. Some services you can get are headline generation, ad performance grading, and even a spying tool you can use on your competitors. It can let you in on the keywords used by your competitors, and how many clicks they get from each one.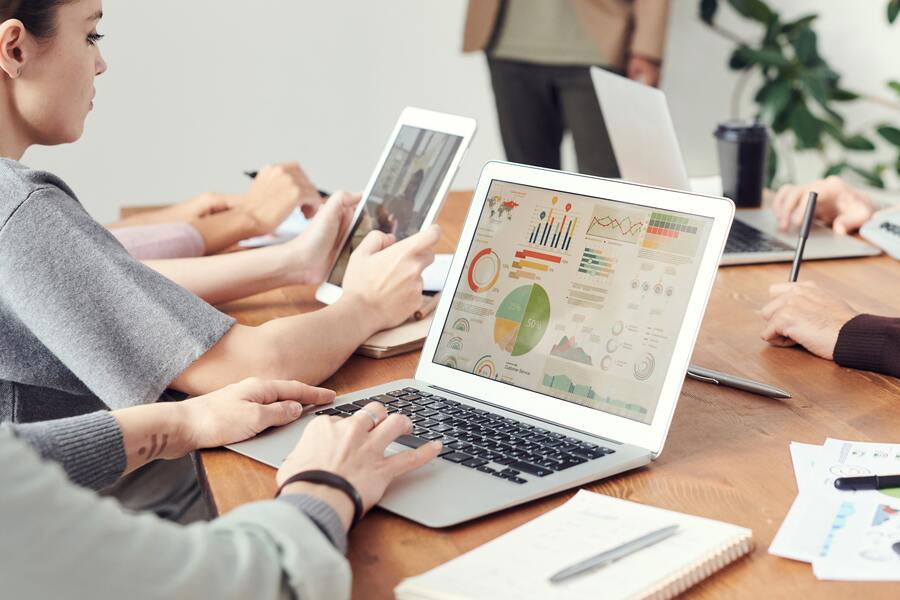 4. Incorporate keywords from your competitors
It may seem like the best strategy is to use the most competitive, expensive keywords in your industry. After all, there's got to be a reason why they're so in demand, right? But it's not usually the case. Especially if your blog is new and unknown, they won't get you enough attention when there are much bigger names out there using them too.
This can be a rather bold move, but sometimes mentioning your direct competitors' names in your keywords can actually give you a boost. You can do this by comparing your business to the competitor. For instance, you can position yourself as the budget-friendly option and use a phrase like "Affordable Alternative to Competitor X." It can seem like a pretty sly tactic, but if you badly need that traffic, this tip can work wonders.
If you're not feeling up for that yet, you can utilize keywords that your competitors use in your own ads. If they have been in the industry a while longer than you, they might already know which keywords are effective at bringing in targeted traffic.
5. Bring visitors back with the "remarketing" option
If you are now lucky enough to already have a number of blog visitors coming in, you can use this hack to get them to drop by again. Google Ads offers an option to run a remarketing campaign on users who have previously visited your blog. This is also sometimes called retargeting.
If you turn on this setting, Google places cookies on your blog visitors to identify and track them. Your ads are then shown to them on other websites they might visit that are also on the Google display network. Sure, it may sound a bit creepy. But given that a lot of first-time site visitors rarely purchase anything, it's an effective way to make the most out of their visit.
Bonus tips: Aside from Google AdWords, there are also other helpful strategies you can implement to get one-time visitors to come back. For instance, you can encourage them to sign up for a newsletter or follow your social media accounts. Being consistent with your branding can also leave a good impression on them and help with brand recall. And don't forget to provide meaningful, unique content that is value-adding to the reader, which can make them check back for more.
Read more: Digital Marketing: Essential Tips To Make Your Business More Profitable
Final thoughts
The world of digital marketing is still a relatively new arena, and it's sometimes as much of an art as it is a science. Not all of these strategies might work for your specific situation, so you will likely have to do a lot of trial and error. Possibly the most important step you can take is to constantly test and monitor your strategies. That way, you can be precise and prompt with your tweaks and solutions. In no time, you will see an uptick in your blog traffic and reap the benefits of your hard work.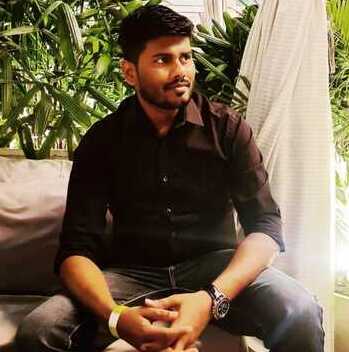 Mahesh Kumar is a dynamic marketing consultant and tech enthusiast with a passion for driving business growth through his innovative strategies and cutting-edge technology. With 6 years of experience in the industry, he has helped numerous businesses leverage the power of digital marketing to reach their target audience, build brand awareness, and increase sales.