12 Headline Writing Techniques for High Organic Click-Through Rate (CTR)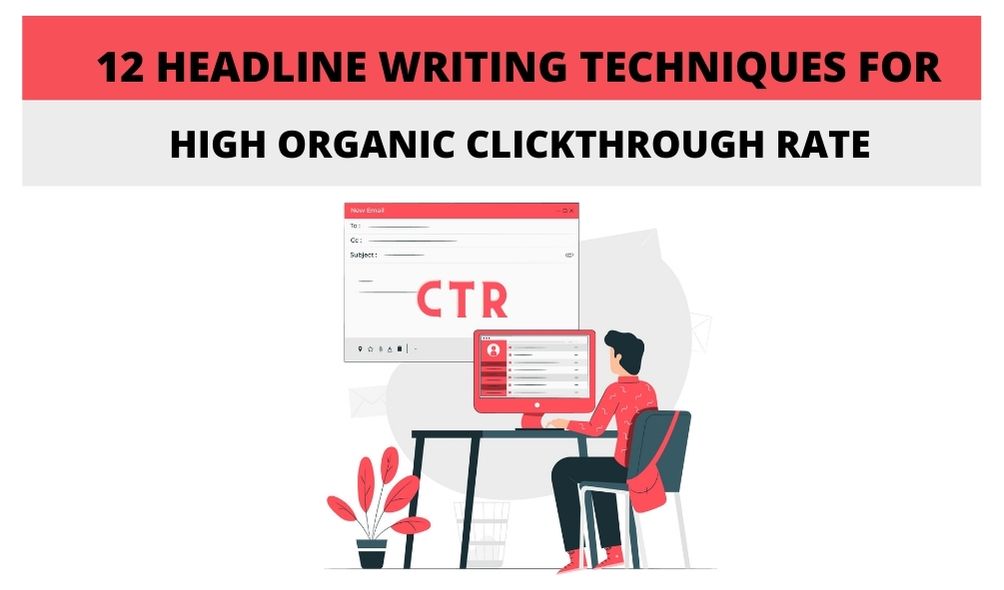 Is crafting a catchy headline giving you nightmares?
Panic not!
Many other people also overlook the significance of writing a top-quality headline.
If written precisely, a headline encourages people to read your article. On the contrary, a poor headline can sabotage your article's click-through rate, no matter how engaging your entire material is.
Therefore, writing a powerful headline is vital for your article. The headline is usually the first thing that appears in search results, and it can work in your favor or against you.
In this article, you will get step-by-step guidance in writing impeccable headlines.
1. Use Numbers In Your Headline
Including particular numbers in your headline is a foolproof technique to get visitors to read your post. Research has revealed that headlines with numbers are more likely to drive social clicks.
Numbers immediately draw a reader's attention and indicate that the article will be simple to read.
To achieve perfection, you should use odd numbers in the titles. This is because they have been proven to gain the maximum traction.
2. Use a Character Counter To Keep Headlines Brief
Avoid making your title too long. This is because SERPs and social media limitations allow only a certain number of characters.
In this way, a lengthy title would not benefit you.
The ideal length of an article's headline is 55-60 characters. Accordingly, SERPs will trim all the characters that exceed this character limit.
That's why many professional content writers and copywriters use an online character counter to measure the title's length.
A reliable character counter helps you fit your entire title within this range. Using this amazing gadget, you can make headlines easy to digest for the readers.
All you have to do is paste the selected characters in the portion or type in the box. The system automatically counts the number of words and characters you type.
3. Include The "Attention" Element In Your Headline
The primary purpose is to land the reader on your web page. In simple words, you have to entice him to read the first sentence. Thus, it should be attention-grabbing.
Keep in mind that internet users are the people who come across thousands of ads, blogs, and articles daily.
Remember, the average attention span of a person lies in 8-12 seconds. So, try to grab them at the very beginning.
Make it engaging
Include a sense of urgent component
Write in an informative tone
4. Grab The Reader's Attention
Remember, a top-quality headline provides the doorway to your content; hence, it must immediately pique readers' interest.
Allow the headline to pique the reader's interest in your issue, but don't give everything away. Make them earn it by making them work for it. Then, make them read your content to figure out the rest of the story.
5. Use Actionable Verbs
It would be best to study the headlines of some articles you find most interesting. In the headline, what words did the writer use? What order did he adopt?
In this way, you can notice trends in the most impressive headlines. Strong verbs should be used to depict action, motion, and accomplishment.
Plus, avoid using the words like (of, for, and not) to make it more compelling.
6. Be Natural And Straightforward
When creating an eye-catching headline, it may be tempting to write a vague headline that encourages readers to click on other articles.
You should avoid doing it because it may mislead your visitors.
Your content should answer the central question in the headline. Otherwise, it will go in vain. Avoid deceiving readers with a clickbait headline that doesn't accurately represent the story's contents.
7. Incorporate a Hyphen In The Headline
Yes, punctuation is important. It may appear stupid, but it has the potential to pique the reader's interest.
To achieve excellence in your content, you should use a hyphen in the headline.
We concentrate on the first few words in a headline. Google thinks so, too. So you have a better chance of getting clicks and better rankings if you can get the primary keyword at the start of the headline.
Hyphens and colons, in essence, allow you to divide your headline into two pieces. That way, you may provide more information while also optimizing your headline for reader attention and SEO.
8. Choose a High-Density Keyword
What good is an advertisement or a video if no one is interested in the subject?
Every headline you write should include the main keyword with a high search volume.
9. Explain The Advantages to Your Readers
Clearly stating the advantage of reading the content is a simple and effective technique to attract users to click on your posts.
10. Come Up With Several Headlines
It would be best to come up with multiple headlines for one topic.
Read each heading aloud to see which sounds the clearest, most concise, and most captivating. Plus, you can practice rewriting the headlines of your favorite blogs or mainstream publications.
11. Remain Positive
There is already enough negativity in the world without contributing to it.
Whether you are offering important information, addressing an issue, answering a question, or entertaining your readers, your primary purpose should be to help them.
Creating a strong emotional response by stoking controversy and getting people heated up does produce a strong emotional response.
It all relies on the image you want to project and the message you want to send to your target audience.
12. Always Proofread Your Headlines
Finally, proofread your headline for typos, missing words, misplaced punctuation marks, and incorrect word usage. If you use a thesaurus to locate synonyms or alternative words, make sure you are using the right one.
Check the facts in your headline, especially if it contains statistics or counts, to make sure you are giving the most accurate information.
Also Read: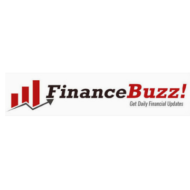 FinanceBuzz is an online media platform for finance and economy news, with a focus on keeping the community up-to-date with the latest happenings in the field. From business to policy, from economy to technology, we cover it all.