Get a Fullerton India Contactless Personal Loan Completely Online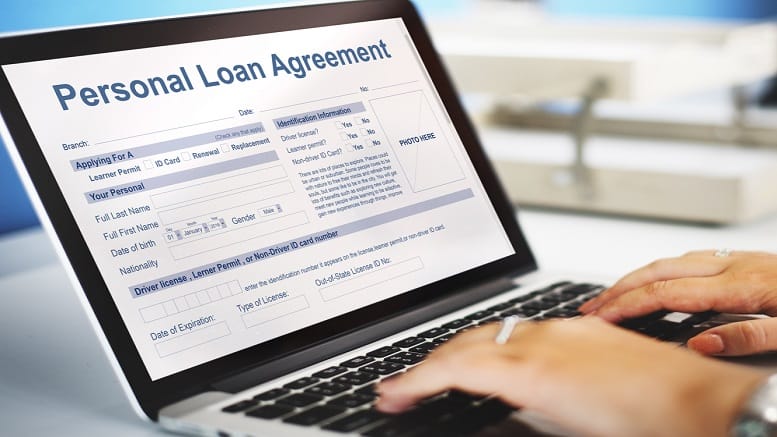 If you are going through a financial crisis and have no other means of managing your finances, it would be wise to apply for a personal loan and cater to all your needs without touching your savings or investments. Unlike other loans, you do not need to pledge your assets to take a loan. As long as you have a stable income, a healthy credit score, and no financial liability, you can get a personal loan.
Fullerton India personal loan can help you meet all your financial needs by offering you a maximum loan amount based on your eligibility and flexible repayment options. You can secure up to Rs. 25 lakhs as a loan starting at an interest rate of 11.99% per annum. The repayment tenure ranges between 12 to 60 months, giving your flexibility to repay the loan without any delays. You will have to incur a mandatory processing fee of up to 6% of the approved loan amount, which will be deducted only upon loan disbursal and the balance will be transferred to your registered bank account.
Advantages of Applying for a Personal Loan through Fullerton India
It enables you to secure a higher loan amount and meet all your financial needs. For instance, you can get up to Rs.25,00,000/-
It serves multiple purposes, which means that you can get a loan to fund a medical emergency, education, wedding, international travel, car repair, home renovation, debt consolidation, etc.
Since it is an unsecured loan, you are not required to pledge your assets as collateral. However, you must establish that you have the repayment capacity and meet the required eligibility criteria.
You can avail of personal loan interest rates as low as 11.99%, depending on factors such as your age, income, credit history, current financial obligations, etc.
The entire process of a loan application is online and involves minimal documentation.
If everything is in proper order in your loan application, and documents are successfully verified, Fullerton India will credit the funds to your registered bank account within 30 minutes of loan approval.
Applying for the Fullerton India Personal Loan Online
Fullerton India offers a quick and hassle-free process to apply for a loan. You can apply for a loan on Fullerton India's website. Salaried applicants also have the option of downloading the Fullerton India Instaloan App on their smartphones. Both of the options have been created to provide value-added services to customers.
Follow the underlying steps to learn how to apply for a personal loan online through Fullerton India and avail of low personal loan interest rates.
Applying for a Loan through the Fullerton India Website
Visit www.fullertonindia.com and click on the 'Apply Now' on the top corner. Select "Personal Loans" to continue.
Select whether you are a salaried or self-employed individual.
Enter your mobile number and proceed.
Enter the OTP generated on your mobile number and proceed with your application.
Fill in your personal loan details, income details, bank account details, and your PAN number.
Enter the loan amount you need and the repayment tenure.
Upload the required documents to take a personal loan.
After providing all your information and uploading the document, click Submit.
It is worth noting that if you are a self-employed person, you must select the type of business entity you have, total years of engagement in the business, and the business proof documents in your personal loan application form.
Apply for a Personal Loan through Fullerton India Instaloan App
Here is another convenient way in which salaried applicants can apply for a personal loan.
Search Fullerton India Instaloan App in your phone's app store.
Download the Fullerton India Instaloan App application
Register with your mobile number
Enter the OTP generated on your mobile number and verify your mobile number.
Set your MPIN to access the app securely whenever you want.
Enter your personal details such as your name, date of birth, email address, gender, residential address, etc.
Enter your employment details such as the name of the company, date of joining the company, office address, and telephone number.
Enter your bank account number. You must add the name of your bank, account number, and branch name. This will be the account to which funds will be disbursed if your loan gets approved.
Upload the required documents
Make sure to verify everything before clicking on Submit.
Upon successful verification of all documents, you will receive the loan amount within 24 hours of loan approval. The best part about the Fullerton India personal loan app is that you can access funds shortly after your application.
Furthermore, the interface of the personal loan app is user-friendly. Anyone with a smartphone can download the app and submit a loan application with just a few clicks.
Conclusion
If you are in urgent need of funds, you can opt for a Fullerton India personal loan online. You can meet all your needs without putting any burden on your savings or investments. Besides that, you can also get reasonable personal loan interest rates, allowing you to manage your monthly expenses. However, it is crucial to assess your needs before applying for a personal loan. Make sure that you can repay the loan without any delays.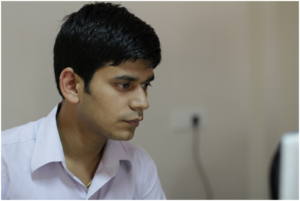 Pranab Bhandari is an Editor of the Financial Blog "Financebuzz". Apart from writing informative financial articles for his blog, he is a regular contributor to many national and international publications namely Tweak Your Biz, Growth Rocks ETC.