What is Commercial Truck Insurance? Everything That You Need To Know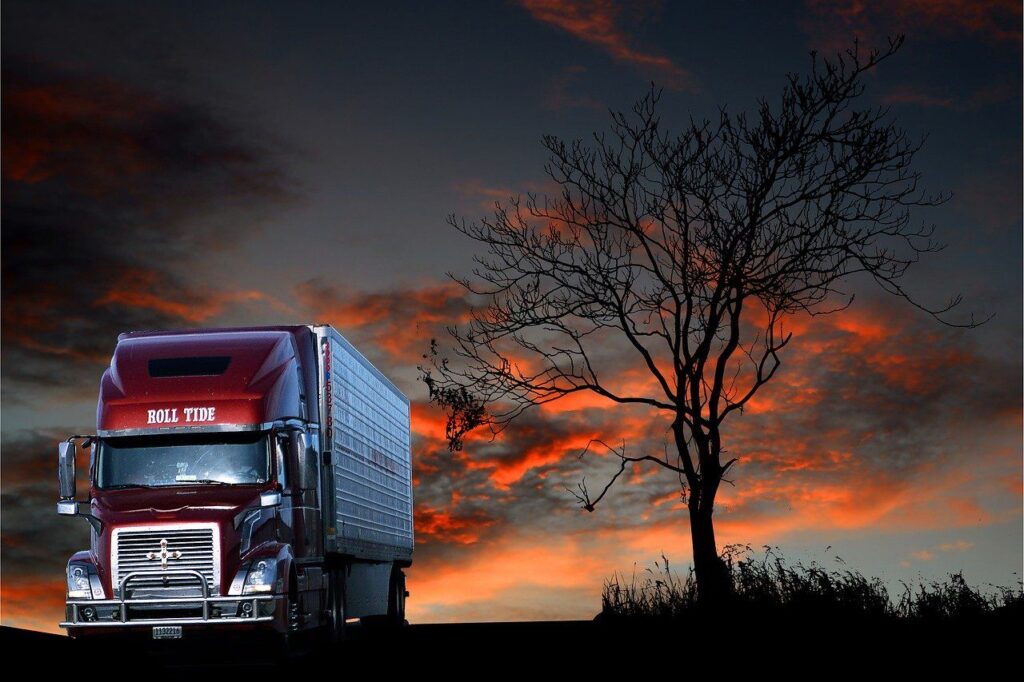 The trucking industry is an excellent mode of freight transportation that provides income to millions of people. Commercial vehicles are important components of someone's living. So, you definitely don't want to interrupt these kinds of businesses due to some obstructions. Hence, the answer to this problem is buying commercial truck insurance to take care of your commercial vehicles. No matter if you own a single truck or a whole fleet, protecting them is a necessity to avoid any kind of financial burden in the future. Before buying insurance coverage, let's know in detail about commercial truck insurance with all the factors associated with it.
What is Commercial Truck Insurance?
Commercial truck insurance provides cover for the vehicles used for any commercial purpose in the scenarios of any medical bills, legal problems, or any financial problem related to damage or any accident. Commercial truck insurance also provides cover for the cost of repair of the truck. They also cover the liability if any third party gets injured while operating the truck. They also provide coverage for the loss done to cargo being transported in the vehicle during the accident. If you are new to this industry, there are certain terms related to commercial truck insurance policies. Let's know about them in detail.
Terms Related to Commercial Truck Insurance
Many people get confused when they hear the jargon related to this field. But don't worry, we are discussing some basic terms here to clear all your doubts.
As you have read this insurance policy will protect your truck in case of any unforeseen accident. There are two main terms that come under this: Liability and Physical Damage coverage.
Liability Coverage: It will secure you from any financial loss if anyone sues you for an accident. It will mostly include property damage liability and bodily injury liability.
Physical Damage Coverage: This will protect against fire, theft, or any accidental collision. Collision coverage and comprehensive coverage comes under this. 
Deductible: A deductible is a price that you have to pay from your pocket before your policy kicks in. 
Premium: It is the amount that you have to pay for your truck insurance policy. You can pay it monthly or yearly. This basically depends upon the factors like the type of coverage you need, the type of your truck, the size of the truck, the driver's driving record, etc. 
These are just some of the basic terms that you need to know before jumping into the commercial truck insurance market.
When do you Need Commercial Truck Insurance?
If you operate any type of truck for your commercial business, you will need commercial truck insurance to protect your business against all odds. Both types of trucks come under this, whether it's owned by you or at lease. If you operate your personal truck for any transportation work, you need to protect it with a suitable insurance policy. 
For example, if you have a small business electronics store and you also own a personal light-duty truck and you use it sometimes to deliver the appliances. You would need commercial truck insurance to secure the truck and the goods being transported in it. It will also save you in situations if someone else gets injured in an accident caused by your truck. 
How Much you Have to Pay for Commercial Truck Insurance
Buying truck insurance for any commercial business is equally important as buying trucks for the business. The cost related to the insurance coverage depends upon a lot of factors:
Type of coverage you are considering.

Size of the fleet.

Type and model of truck.

Location in which the business is to be operated.
On average, truck insurance cost is approx. $5000 per year. However, this figure is not fixed but depends upon a lot of other factors. If you have a business that operates in a high-risk area then you have to pay more than the business operating in any low-risk area. The best way to get the right coverage amount is to get online quotes from different providers or consider any insurance agent to help you out. 
What Comes Under Commercial Truck Insurance?
As you know, there are numerous insurance providers available in the market. You can customize the coverage as per your business needs. Here is a list of some of the inclusions of truck insurance policies:
Damage to the insured vehicle done by the following:

Fire, Explosion, or lightning

Theft

Any kind of riots

Any natural calamity like a hurricane, flood, earthquake, storm, etc

Any kind of terrorist activity

Any malicious activity

Accident due to external activity

When your insured vehicle cause damage to the third-party vehicle causing any kind of bodily injury or death of the third party.

If the truck's paid driver met with an accident that leads to accidental death or any permanent disablement, then also the person will be compensated. 
What Doesn't Come Under Commercial Truck Insurance?
Not every insurance company offers the same features under policies. This thing varies from insurer to insurer. Here is a list given that has some of the exclusions of any commercial truck insurance:
Wear and Tear of the vehicle

Electrical breakdown

Mechanical breakdown

Deductibles as per the policy

Driving without a valid license

Any claim if the vehicle is being operated outside the geographical location

Any claim due to subsequent loss or damage

If someone else is driving the vehicle other than the insured driver when the accident occurred
How to Choose the Right one at the Right Price
Some of the factors are very important before choosing the right policy for your truck. You can consider some of the given before coming to a final decision:
The insured declared value of the vehicle

Model and types of the vehicle

Place of the registration of the vehicle

Driving record

Choice of type of coverage

Claim history
By considering all these factors, any trucking company can get the best possible rates for the insurance policy they need for their vehicles. 
In a Nutshell
Better late than never!
Having your trucks insured is a necessary expense if you are operating any commercial business. The cost of the insurance coverage depends upon so many factors like the type and size of the fleet. So, try to be wise before making any decision. 
If you have any other questions in mind, feel free to connect with us…We will serve you happily!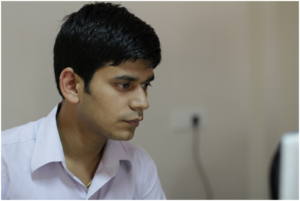 Pranab Bhandari is an Editor of the Financial Blog "Financebuzz". Apart from writing informative financial articles for his blog, he is a regular contributor to many national and international publications namely Tweak Your Biz, Growth Rocks ETC.