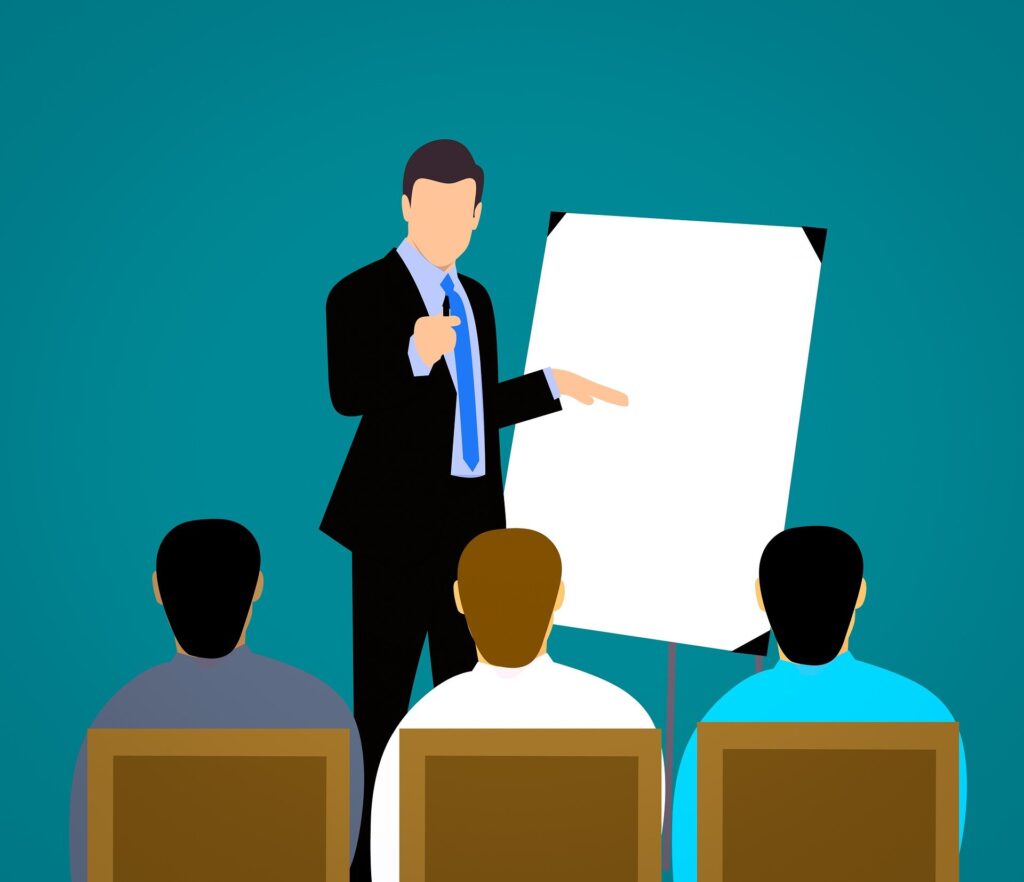 Increasing overheads, heightening competition, and marketplaces badly shaken by the Covid-19 pandemic have been detrimental to B2B businesses.
The profit margins, as well as the sales figures, have taken a hit for most. In this scenario, entrepreneurs are overtly judicious of every penny spent. For instance, a few business owners considered sales training unnecessary.
They don't realize that proper sales training is the most potent weapon to counter these challenges. Your business performance is directly proportional to how well-geared, tactical, and astute your sales force is. 
Here are six reasons why B2B sales training is pivotal for businesses:
The Right Training Directly Translates into Higher Sales:
The direct correlation between sales training and sales figures is evident. Regularly trained and up-skilled sales personnel know exactly how to approach new prospects and strike up a rapport.
They learn how to be good listeners and develop a keen eye for detail. Armed with the latest sales techniques, convincing tactics, and negotiation skills, they can nurture leads much more effectively.
Eventually, they have the upper hand in closing deals and driving conversions compared to your competitors.
B2B Sales Training Draws in Better Talent:
As a B2B business, enticing the most competent sales personnel to join your sales team is necessary. Having robust in-house Learning and Development policies in place will solidify your reputation as a good employer.
Rather than relying on sub-standard professionals, you will have the best talent eager to get on board with you. Once again, this will automatically translate into better business performance.
Shields your Business from Market Fluctuations and Untoward Situations:
We witness significant technological and socio-political changes that completely alter the B2B purchase cycle every few years. The biggest example is the Covid-19 pandemic which has shifted most B2B sales endeavors from on-site/in-person to digital.
Investing in regular masterclass sales training will ensure that your employees are well-equipped to handle any untoward situation with ease.
Whether it is a pandemic, a tech leap, or drastically-altered client preferences, it won't affect your business performance much.
B2B Sales Training Reduces Employee Attrition:
A consistently high employee attrition rate is detrimental to the stability and performance of any B2B business. To grow and flourish as a business, you need loyal employees with a consistent track record.
When you pay attention to suitable training and honing your sales team, your employees will feel valued. This will subsequently bring down your attrition rates.
Well-Trained Sales Personnel enhance Client Experience:
Amongst all your employees, it is your B2B sales team that has the maximum interaction with your clients. Their job is never over after making a sale.
After the initial nurturing and conversions, interacting for after-sales services and keeping in touch to induce repeat sales are equally important. In many ways, your sales executives are the brand ambassadors of your B2B business.
Paying attention to training and motivating them regularly will keep them happy, which in turn will keep your clients happy!
Adds Long-Term Value to Your Company: 
Unlike B2C sales, B2B sales are all about vision, consistency, and long-term commitment. Especially in the current age of digital marketing and demand generation campaigns, you need a reliable sales force.
 With the right B2B sales training, you can foster a culture of learning, innovation, and holistic development in your company. As you nurture your sales team and tap their potential to the fullest, it will fortify a positive brand image.
On the other hand, not paying attention to sales training will keep your team ill-equipped and de-motivated. They will find it challenging to achieve their targets and will not stick with your business for long.
Conclusion
Like most, if you have witnessed plummeting sales figures in the last two years, don't be disheartened. B2B client preferences and market dynamics have certainly been altered in the wake of the Covid-19 pandemic.
But the silver lining remains that B2B businesses that have been able to adapt to this novel situation are faring well.
Your sales executives are your foot soldiers and brand reps in the field as well as on digital marketing platforms. Ensuring that they are well-groomed, aptly trained, and highly motivated wins you half the battle at the very outset!