Visual Storytelling – The Future Of Marketing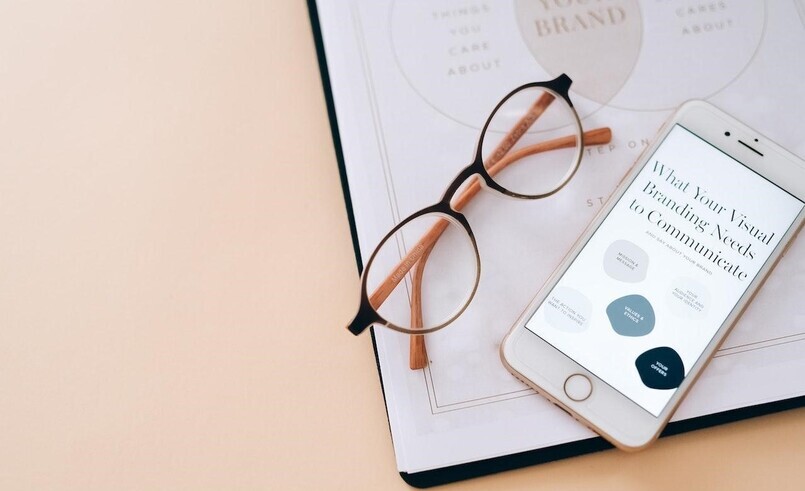 Visuals are a powerful tool in your marketing toolkit. They're a great way to communicate, engage an audience, and build customer trust. This article will explore why visual storytelling is so popular and how it can help your business grow.
Storytelling is an art form that humans have practiced since the beginning of time. It's how we pass along our history, culture, and experiences to future generations. Today, storytelling has become a business tool, too. The reason is simple: people want to be told stories. Visual storytelling is a way to give your brand personality and make it memorable while also creating a connection with your audience.
If you're in marketing, you know that visuals are important. But even if you aren't, it's impossible to ignore the power of images in social media. Visual stories are everywhere, from memes, GIFs, videos, and even billboards. They're a natural fit for a world where people have shorter attention spans than ever — just as long as they stay relevant.
Stories Appeal To People
Storytelling is about communicating ideas and information through stories. A story is told in a series of events leading up to a resolution or conclusion. In business, storytelling is used to connect with customers on an emotional level — by providing them with information they can relate to and relate to others.
For example, if you're selling a product that helps people lose weight, your marketing could highlight someone who has struggled with weight for years until they finally lost it using your product. Or you could tell the story of someone who struggled with their weight for years but didn't have the motivation or discipline to stick with an exercise program until they found yours — now they're fit and healthy!
Or maybe you're selling a luxury car — why not tell how this car will make your customers feel like kings (or queens) of their domain? How will it make them look even better than they already do?
Visuals Build Trust
Visuals can be a powerful way to explain complex concepts or showcase your expertise. Graphic content can help companies explain complex topics in an engaging way by turning data into something more digestible for readers. When you explain complex concepts in an easy-to-understand manner, you build trust with your audience. Here are some ways to present information that can show people that you know what you're talking about and that you're an expert in your field.
Charts – Charts are one of the most common types of visual content, and they help compare and show the relationships of different variables. They can also be used to show trends in data, such as rising and falling sales figures or the number of views on a website over time. You can use a chart maker to display your data visually.
Diagrams – Diagrams are another common form of visual content that illustrates concepts or processes with pictures instead of words — like flowcharts or Venn diagrams. They're especially useful when there's no easy way to explain complex ideas in text alone.
Infographics – Use infographics instead of long paragraphs of text. Infographics make complex concepts easier to understand, especially when they're visually appealing and include text on top of an image or diagram.
It's Easy To Tell A Story With Visuals
Visuals can be used to tell the story of a brand, product, or service. They can be used to illustrate a message and clarify an idea. They can also be used to create intrigue and wonder. An example would be Coca-Cola:
Coke has done a fantastic job connecting with consumers through visual storytelling. They use a variety of media types to engage with their audiences, including digital and print ads, TV spots, billboards, logos on products and trucks, social media posts, and more!
Visuals Affect Buyer's Decisions
It's no secret that a product's appearance can affect how well it sells. If you're selling a product on an online marketplace, like Amazon or eBay, the visual appeal of your product photos can be just as important as the quality of your listing description. The right image can help you make a sale, but the wrong one could hurt your chances of increasing sales. That's why using high-quality images when selling your products is so important.
Visual content affects buyers' decisions because it helps them see what they can't touch or feel. Customers are more likely to connect emotionally with your brand by showing your product in action. Nowadays, people look for infomercials or images of the product being demonstrated every step of the way before deciding whether to buy or not. Graphic content makes them more likely to buy than a wordy advertisement.
Visuals Increase Conversion Rate
Visuals also make it easier for people who aren't familiar with what your business does to understand what it can do for them. This is especially true if someone has never heard of your industry before – or even if they have!
Visual content helps prospective customers visualize the results they'll get from your product or service. For example, if you're offering software for mobile devices, you could demonstrate how simple it is for people to upload photographs from their phones and tablets. Or, if you're selling accounting software for small businesses, you can show how easy it is to create custom invoices using your product's templates.
Visuals Make You Stand Out From Your Competitors
In addition to increasing engagement and conversions, visual content may make you distinctive from the competition — especially in industries where competition is fierce. Regarding marketing, there's no better way to differentiate yourself than with high-quality visual content.
They are not just for Instagram and Pinterest anymore. Consumers are increasingly turning to visual content to find the answers they need and make quick decisions, so it's imperative that your website is optimized with images that support the content on your site.
If you have great visual content, it makes you stand out from your competitors, gives you an advantage in search results, increases engagement, and helps you convert more customers. Visuals are also more likely to be shared, making them valuable as part of a social media strategy. If your site doesn't include solid visual content, then you're already at a disadvantage compared to others that do.
Final Words
Creating visual content for marketing is a crucial aspect of any business today. Over the past few years, visual content such as pictures and videos has become an essential part of digital marketing strategy. For instance, a marketing team at FedEx came up with the idea to show more than just a picture of their product but real-life applications to promote their brand. The results were favorable for this business because they catered to what consumers wanted – getting a feel for the product instead of just seeing it on a page or screen.
Undoubtedly, visual content will be an important part of the marketing landscape for years to come, particularly as companies focus more on personalized marketing messages. Businesses are now turning to visual storytelling, which has proven more effective at capturing people's attention. If you have yet to discover the power of visual content in your marketing strategy, don't worry; there is still time. But the truth is that you'll never look back once you start using visual content for marketing. Visual storytelling is not just a trend but the future of marketing; it is here to stay.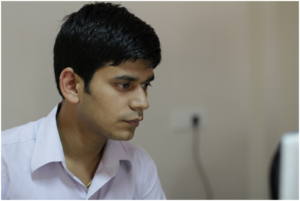 Pranab Bhandari is an Editor of the Financial Blog "Financebuzz". Apart from writing informative financial articles for his blog, he is a regular contributor to many national and international publications namely Tweak Your Biz, Growth Rocks ETC.