Mortgage Scams Are Rampant – Few Tips To Avoid Them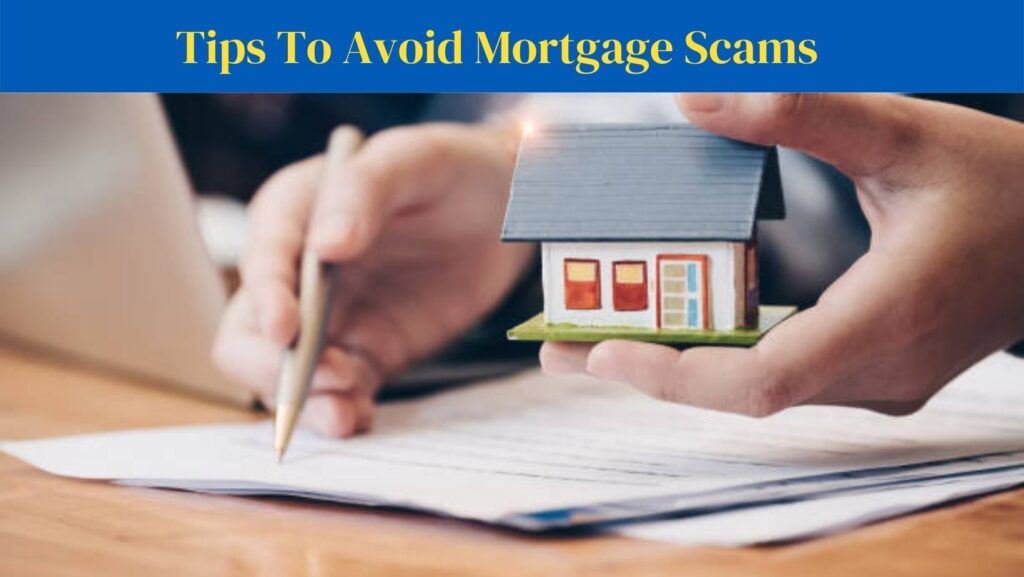 With all kinds of scams running rampant, you should also be aware of mortgage scams. A mortgage scam is one of the broker scams where the broker preys on unwary individuals.
Scammers have entered the financial world and are also creeping into your house. If you're interested in buying, renting, or refinancing a home, then you should be aware of mortgage scams; as per the report published by the Federal Bureau of Investigation's Internet Crime Complaint Center, more than 11,578 fell victim to real estate or mortgage scam in 2012 alone.
Scammers are getting more and more creative to entice unwary individuals. With the fear of inflation rising, the last thing we want is to have our roof taken away due to such scams. Here are a few pointers that will help you in spotting such scams.
Escrow Wire Fraud
Scammers pose as real estate brokers and persuade you to transfer your closing payments to a fraudulent account.
This is how they try to convince you. These broker scammers may contact you by email, phone call, or text message claiming to be from the title or escrow firm and provide directions on where to wire your escrow payments. These scammers set up bogus websites which appear to be the title or lending company you're working with, making this deal sound legit. They go to great lengths to make the site appear as authentic as the original one. As you glance, you won't spot the little difference, such as one number or letter amiss.
If you were to follow the instructions set by the scammers, then the chances of you becoming the latest victim of an escrow fraud cannot be ruled out. While you play directly into these scammers' hands, these scammers are somewhere enjoying the wealth they stole from you, with the chance of recovery quite slim.
How To Protect Yourself
When you get such requests, it is in your best interest to check the original documents you received from your lender, contact the phone number listed there, and verify the wire instructions you have received. You should avoid the instructions and the contact details given in the email. Without ascertaining the email's authenticity, avoid clicking on the email or the text links or even sending money.
You should also avoid emails and texts that request you to change the wiring instructions you already have. You should call your settlement agent and confirm the escrow account number before you transfer the funds and verify after you have sent your funds for acknowledgment from escrow.
Loan flipping and predatory lenders
When a predatory lender persuades a homeowner to refinance their mortgage frequently and borrow more money each time is called loan flipping. These scammers will keep increasing fees and points with each transaction until the homeowners are stuck with higher loan payments which become challenging to pay off after being ripped off after eating away with most of their home's equity.
Seniors are the most affected by these scams since they have impaired memory. Scammers prey on them since they are an easy target and often have significant home equity and fail to realize they are being scammed.
How to protect yourself
Since elderly homeowners are plagued with cognitive issues, they should involve a relative or a friend who can be trusted with any financial discussion, especially if it revolves around a mortgage. If you've just finished a mortgage refinance, it's usually not a good idea to undertake another one immediately.
There are tale-tell signs which should alert you. If you haven't requested help and a predatory lender is actively seeking you out, you should stay wary. Always approach known and reputed lenders or banks. Lenders must give loan estimates and closing disclosures that detail all fees and third-party expenditures. If you're refinancing your mortgage, read these documents carefully or have a trustworthy adviser do so.
Foreclosure relief
Homeowners facing a financial crisis have a hard time if they fall behind on their mortgage payments and can become desperate to save their homes. Scammers take advantage of such people using public records of homes in preforeclosure and offer them foreclosure relief. These scammers claim that they are affiliated with the government or government housing assistance programs while swindling thousands of dollars from the victims.
Even as the world is recovering from the pandemic, these foreclosure scams are rising. The government has stepped in trying to address the issue, and as many banks took the initiative to help the distressed borrower, scammers are taking advantage of the fear. This could involve offering to negotiate with your lender for a fee or requesting that you pay them directly while they seek to resolve your problem.
How to protect yourself
Working with your loan servicer directly to modify your existing loan, request forbearance, or negotiate another agreement is the best way to avoid foreclosure. Homeowners can first seek assistance from a HUD-accredited housing counselor to determine their alternatives and then join their counselor in a three-way conversation with their lender to identify answers.
Scammers ensure that they won't let you speak to your lender, which should raise a red flag. Homeowners usually avoid talking with their lenders when they are about to default or become delinquent for fear of losing their homes. It is in your best interest to directly have a word with your lender.
Fake listings and rental scams
This is another scam that you should be aware of and is quite popular. Scammers will often post property rental adverts on Craigslist or social media platforms to entice the unwary renters, usually using photos from other listings. These scammers are in no way connected with the property or its owner. They have the habit of asking for payment upfront before showing at the property or even asking for a deposit. In reality, these scammers are here to make easy money by conning you, and they often succeed.
These rental scams are quite prominent in society and are rising as we recover post-pandemic. As per the data released by ApartmentList, a rough estimate of 5.2 million renters in the U.S. alone were scammed due to rental fraud. Thus one of every three people has lost more than $1,000. The scam is so prevalent that the FTC has dedicated an entire section to rentals-listing scams on their website.
How to protect yourself
The FTC advises renters to educate themselves concerning potential scams while looking up a new place or property. It is also in your best interest to conduct research and obtain written confirmation of all terms and conditions of their transactions.
Be alert if someone asks for a cash deposit or upfront fees to see a property. Make sure that you are directly dealing with the property owner before going ahead and signing those papers. Check the current property rates in that locality where you wish to buy or rent the property. Instead of carrying out transactions through emails and over the phone, confirm the property face-to-face, sign any required documents, and proceed with the payment.
It is advisable to make the payment through check rather than cash, as you will automatically receive a receipt of it. It is also advisable to have a word with the property owner before signing a contract or making a payment if you are going through with a broker. If a broker or real estate agent is involved, request their license, photograph it, and verify it online through your state's real estate licensing division.
Conclusion
Real estate scams are quite prevalent and scary; however, if you know what to look for, you can easily identify a broker scam from a genuine one. Gathering as much information about them is good as a genuine broker won't mind sharing their information with you. Always have a face-to-face conversation while also completing the final formalities of the property. It is also a good habit to record all transactions if the need arises to lodge a complaint.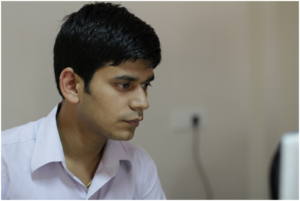 Pranab Bhandari is an Editor of the Financial Blog "Financebuzz". Apart from writing informative financial articles for his blog, he is a regular contributor to many national and international publications namely Tweak Your Biz, Growth Rocks ETC.