Skills Required To Be A Cloud Architect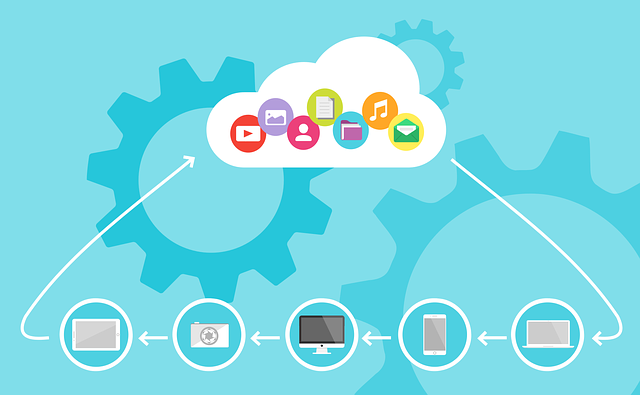 To become a cloud architect, you will require a strong background in programming languages. Apart from that, you must have strong computer operating systems, security, and networking knowledge. Even though there aren't many educational requirements, it is regarded as an advanced position in Information Technology.
A Science degree isn't compulsory, but it can sometimes be helpful as certain employers prefer it. Nonetheless, the pioneering cloud architect courses are remarkably beneficial as it includes formal training courses. It also includes Professional Certificates that help you enhance your professionalism.
As per the current statistics, cloud computing has gained massive popularity. And by 2023, the public market for cloud computing is estimated to reach more than $599 billion. While a greater number of organizations have been embracing digitization and cloud computing, the demand for cloud computing professionals has significantly increased.
On the other hand, the demand for professionals capable of developing and maintaining systems and services has also escalated. As a fascinating career option, cloud architecture provides plenty of roles across several industries.
This article discusses what skills you require to build a successful career as a cloud architect. Let's get started.
On-demand skills of a Cloud Architect
The skills of a cloud architect typically refer to soft skills. It also includes the technical abilities that cloud architects require to perform their respective duties successfully.
You will probably know that cloud architects are highly skilled professionals. And they require to implement their expertise and knowledge only to build a reliable, robust, and scalable cloud architecture.
As the experts work within a dynamic industry, it's crucial to have an extensive skill set. Thus, it deliberately impresses potential employers and increases the chances of securing a job. Here, we have enlisted a few skills that are immensely crucial for Cloud Architects:
● Programming Language
You might not always require extensive programming or coding knowledge as a cloud architect. However, maintaining and developing the working knowledge is necessary.
Cloud architects are typically competent in scripting or programming languages for executing their duties efficiently. They might use languages like Perl, C#, Python, Ruby, .NET, etc., frequently for their daily activities.
To produce logical and workable solutions, they can plan and perform their tasks. Thus, it's essential to possess quite a general understanding of programming. As a skilled cloud architect, you can use programming to produce a prototype and make points regarding the latest technologies.
●  Operating Systems
Cloud architects need to possess an in-depth understanding of how operating systems function. And that's exactly how you can make yourself a desirable candidate.
While professionals operate in diverse environments, they must have excellent proficiency in numerous operating systems. Some prime operating systems include Ubuntu, Linux, Unix, and Windows. So, when you have complete knowledge of these operating systems, it will automatically enhance your versatility.
If required, you can also collaborate with system administrators. And when you possess the requisite skills, you can seamlessly identify problems and brainstorm the most appropriate solutions.
●      Networking and Data Centers
Cloud Computing Architects must have expertise in networking and data centers. Their primary responsibility is to devise a strategy for moving systems that are present within the cloud network. They also require knowledge of networking and data center technologies to accomplish their tasks.
The professionals often specialize in private line-based networking, software-defined networking, IP and WAN connections, etc. They also require elaborate knowledge of server virtualization, servers, containers, object storage, block storage, file storage, etc. On the other hand, they must also know distinctive file-sharing protocols.
●      Architecture and Design
Since Cloud Architects specializes in solving customer problems with technology, they're specialists in end-to-end system design. Skilled cloud architects have the potential to create designs that typically address business issues.
On the other hand, these professionals are experts in all the existing legacy systems within the data center. They also know how migration works for different scenarios, connecting them to the ideal cloud-based systems.
●      Service Selection
As a cloud architect, you must know what solutions and services your projects require. This is probably the chief responsibility of a cloud architect. In fact, as a competent architect, you must also be aware of the expectations of your clients. That's how you can meet the platform requirements best.
●      Security
Security is one crucial component of cloud computing, providing both physical and network security. Multiple services provide aid in maintaining network security for numerous cloud platforms. So, cloud architects must have the potential to manage identity and access management. They should also know how to manage network security using encryption and firewalls.
As a cloud architect, you must be well-versed with databases. Also, you need to possess functional knowledge regarding web applications and comprehend the supply chain.
Is it Worthwhile to Become a Cloud Architect?
There are more than 227,000 jobs for Cloud Computing professionals across the whole world. And that is the reason why the demand for Cloud Architects is probably the highest in the world. Cloud Architect is the most popular job broadly available for professionals in the cloud domain.
If you are looking forward to becoming a cloud architect, you can opt for the same. To better understand Cloud Architect, check out this video:
<iframe width="678″ height="378″ src="https://www.youtube.com/embed/sw494QSH4rc" title="Cloud Architect Master's Program By Simplilearn | Get Certified In AWS, Azure And GCP | Simplilearn" frameborder="0″ allow="accelerometer; autoplay; clipboard-write; encrypted-media; gyroscope; picture-in-picture" allowfullscreen></iframe>
To conclude
The skills required for the role of Cloud Architect might seem a lot, but all of them are immensely crucial. So, if you're considering cloud architecture for your career, you can opt for the best online cloud architect courses from Simplilearn.
Once you complete this online cloud architect course, you will receive a Professional Certificate in return. Thus, you will gain exposure to new concepts and job skills required for building your career. So, what are you waiting for? Get in touch with Simplilearn and start preparing for your career as Cloud Architect.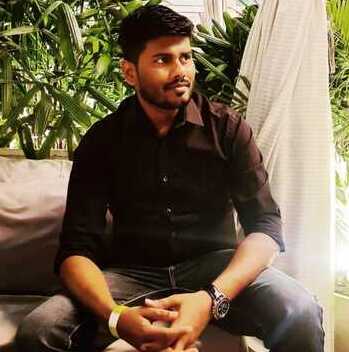 Mahesh Kumar is a dynamic marketing consultant and tech enthusiast with a passion for driving business growth through his innovative strategies and cutting-edge technology. With 6 years of experience in the industry, he has helped numerous businesses leverage the power of digital marketing to reach their target audience, build brand awareness, and increase sales.