ServiceNow HR Service Delivery- The Key to Boost Employee Productivity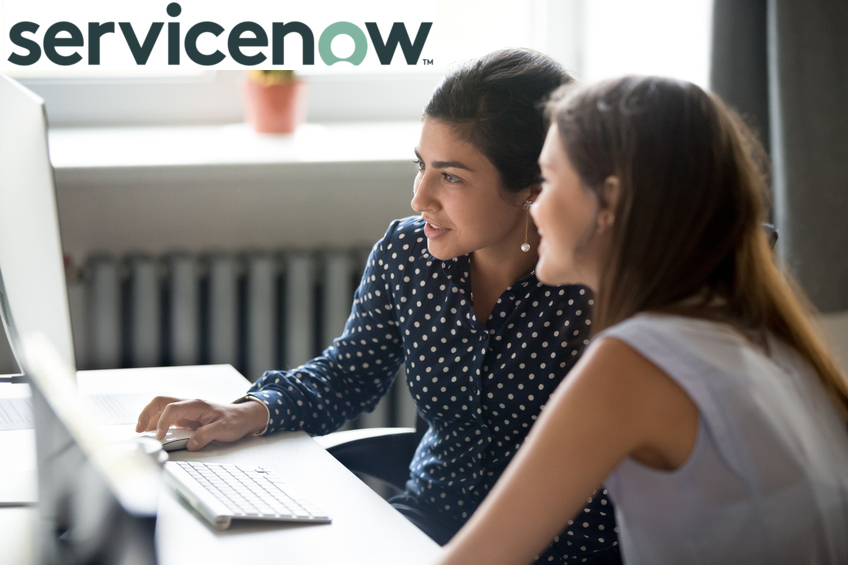 In an organization, HR professionals have to spend a lot of time addressing every single request of employees in a timely fashion. To top it off, disparate systems make it hard for them to track requests and resolve them quickly. As a result, they are unable to put their undivided attention to their core tasks which range from attending to internal employees' queries, onboarding tasks, keeping track of recruitment processes, and the like. This impacts their productivity as an employee.
ServiceNow HR service delivery solutions are a set of applications that automate all the routine HR tasks. It provides a single platform that helps employees to get all their HR-related queries resolved.
The HR service delivery solutions promote a highly tech-driven e-commerce-grade experience when it comes to solving simple to complex HR-related queries, all in one place.
In this article, we will explore more about how the ServiceNow HR delivery solution provides a major boost to employee productivity.
ServiceNow HR Service Delivery Solution- An Overview
ServiceNow HR Service Delivery solution creates highly intuitive and simple automated workflows of HR interactions on a single platform. It creates a data model that arranges all the pertinent HR services and data in the correct ascension. This makes it easy for employees to knock on the right door to get answers.
Employees can self-resolve their queries through HR services delivery applications such as the Employee service center and the Now mobile app with just a click or a chat.
HR professionals get to onboard new hires seamlessly through the Now mobile app. This application can be easily integrated with legacy HR management equipment such as identity-providing tools, e-signature, background checking tools, and others. This improves the operational efficiency of HR professionals.
The Safe Workplace application is a feature of the ServiceNow HR service delivery solution suite. It automates workflows that ensure the safety and preparedness of workspaces and equipment. This application is indispensable at a time when the HR department must ensure employee safety as the workforce is adjusting to the new norm of hybrid work culture.
Top Benefits of ServiceNow HR Service Delivery Solutions
Easy access to HR services through simplistic yet intuitive application user interfaces.
Eliminates repetitive administrative tasks that have a positive bearing on an HR professional's productivity.
Simplified process of onboarding new employees with the onboarding and transitions tool.
Streamlined process of interaction between HR and employees on a single platform.
Top 3 ServiceNow HR Service Delivery Applications- An Overview and How They Boost Employee Productivity
Case and Knowledge Management Application
This application allows the HR team to resolve and document employee requests and improves the efficiency of HR professionals. In-built features like the Centers of Excellence (COE) data models categorize HR processes according to their functional disciplines. It arranges members of the HR team according to their hierarchy. This makes it easy for employees to locate a particular HR-related data from a perfectly categorized document base.
Here's How the Case and Knowledge Management Application Boosts Employee Productivity
The Centers of Excellence (COEs) data model empowers employees to get the right kind of information or service within a short span of time.
The Anonymous Report Center is a feature that allows employees and contractors to submit their grievances and requests anonymously. The recent San Diego release has upgraded this feature with better reporting capabilities, tighter security controls, and enhanced metric analysis and dashboards. The promise of anonymity instills an employee's trust on the organization. This motivates them to scale up their productivity.
This application creates HR knowledge bases. It categorizes all the HR policies into distinct sections such as payroll, hiring, training, FAQs, and the likes. These knowledge bases help HR agents to route general employee queries to these knowledge bases. This saves time for both HR professionals and employees, thereby improving their workplace productivity.
Employee Service Center Application
The employee service center application creates a single platform for employees to get all their HR-related queries answered. This application can be used as a part of the ServiceNow HR service delivery solutions or as a separate application.
Here's How the Employee Service Center Application Boosts Employee Productivity
Employees can chat with virtual support agents to get help on HR-related matters in real-time. This minimizes the time taken for query resolution and leads to minimal to no interference in an employee's daily productivity.
The application creates a unified platform where employees can request catalog items among multiple catalogs. They can access a specific information on HR policies or procedures from multiple knowledge bases.
HR agents can track service request status within a single platform. They can view and edit employee profile, add or change profile details as and when needed.
Onboarding and Transition Tool
Onboarding, offboarding, retirement, maternity leaves are some of lifecycle events that an employee undergoes. It is a complicated process for an employee to raise a request. Likewise, it is a cumbersome task for an HR agent to fulfill these requests as it involves multiple departments.
The HR Service Delivery Enterprise Onboarding and Transitions tool automate the process of fulfilling such complicated tasks that involve multiple departments. It requires no convoluted process maps, coding, or workflow editors. The process does not let the stakeholders lose sight on the lifecycle event request fulfillment and hold everybody accountable for the process.
Here's How the HR Service Delivery for Lifecycle Events Boost Employee Productivity
In a remote working scenario, this application facilitates the necessary collaboration between multiple departments that are involved in a lifecycle event request fulfillment. This expedites the fulfillment process.
This application enables HR agents to provide necessary updates to the employees to raise the requests. Such kind of transparency acts as a catalyst for a favorable employee experience which leads to better productivity.
HR agents can make changes in an ongoing lifecycle event request by simply using a plugin to create an ad-hoc task. This eliminates the need to change the entire process top-down. It results in significant time savings for HR agents which ultimately has a positive impact on their productivity.
How We Assist You by Providing Highly Efficient and Customized HR Service Delivery Solutions?
We understand that the mode of operation of each department, be it HR, IT, accounts, and so on, differs across organizations. This is why we deliver curated ServiceNow HR service delivery solutions that are in tune with the nature of operations in different organizations.
As a certified provider of ServiceNow solutions, we take a top-down systematic approach to implementing HR service delivery solutions. Our consultation team will help you to pinpoint and prioritize areas that require automation. We don't stop there. We will help you assess the value that you can get by transforming your HR operation into an end-to-end digital process.
Post the value-determination, we create a strategic roadmap for HR service delivery solutions implementation. Our certified experts follow all the gold standard ServiceNow HR service delivery best practices. This enables us to complete implementing and managing the ServiceNow solutions without interfering with your daily operations and within the stipulated deadline.
Our team had successfully helped a US-based IT services conglomerate migrate to the ServiceNow platform while preserving the existing ITSM workflows of clients that were run by BMC. Our client was able to migrate about 30 ITSM solutions of their clients to the ServiceNow platform. We empowered the client to take a DIY approach for their further integration needs with additional clients' ITSM systems.
Also Read: What Is The Difference Between Payroll Services and Payroll Software?
Who Are We and Why Are We Considered As An Industry Authority?
This article is penned by experts at FlatworldEdge, a prominent ServiceNow HR service delivery solutions provider. The solutions that we provide are case and knowledge management, employee service center, employee document management, and performance analytics. Our services scopes include consulting, pilot projects, customization, user training, data migration services, and many more.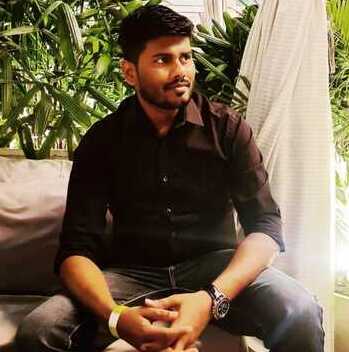 Mahesh Kumar is a dynamic marketing consultant and tech enthusiast with a passion for driving business growth through his innovative strategies and cutting-edge technology. With 6 years of experience in the industry, he has helped numerous businesses leverage the power of digital marketing to reach their target audience, build brand awareness, and increase sales.