Learn How to Create a WordPress Blog by Following These 10 Easy Tips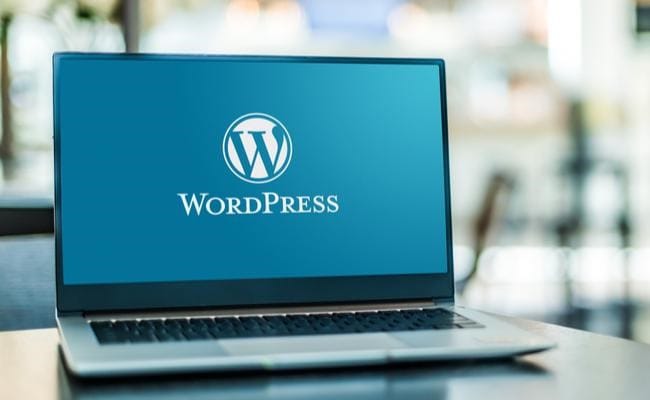 Web development and content publishing have been easier for the past years, thanks to technology. With the wide selection of content management platforms, it might be hard to pick one that best suits your preference. Nonetheless, we all want what's the most convenient, time-saving solution. If you are looking for a user-friendly interface for your content, WordPress is the way to go.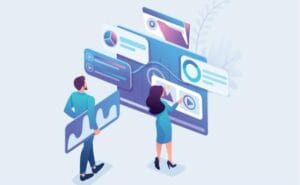 Why Choose WordPress for Your Website
WordPress is a worldwide-known Content Management System (CMS). When looking for content management solutions, WordPress has it all for you. Whether you are making a website for your business or a channel to post your blogs, WordPress has all the tools and features you need to do just that. Furthermore, here are reasons why WordPress is the best choice for web development and content management.
1. It Has A Supportive WordPress Community.
Even if you are a WordPress beginner, the community is committed to helping one another. In the WordPress community, you will meet fellow WordPress enthusiasts and experienced web developers who can help you with what you want to add to your website. In addition, there is also a WordPress tutorial and WordPress course you can take to have a deeper understanding of the one-stop site-building platform. You can also rely on a WordPress developer should you need their help.
2. It is User-Friendly.
WordPress has dominated the list of the most popular and convenient site-building apps worldwide. It is free for everyone to use and is also user-friendly. So even if you don't have any experience with web development or any background in coding and programming, you can easily learn how to build your own website through WordPress in just a matter of minutes.
After you have finished setting up your account, choosing a domain name and the best hosting provider of your choice, a built-in Admin Dashboard will welcome you. From there, you can start building your website in just a few easy steps.
Compared to leading web development and content management platforms, such as Joomla, HubSpot, Drupal, and WooCommerce, WordPress makes it easy for website builders since it's not as heavy on code writing.
3. You can use Plugins to add Functionality.
If you want your customers or readers to interact with your website, you can add WordPress plugins for additional functionality. You can find plugins in the WordPress directory, showing you snippets of code to display and perform specific functions you want to be featured on your site. If you found a premium plugin that caught your eye, you can add this to your site since WordPress is flexible and adaptable to select third-party applications and platforms.
These are some of the most commonly used plugins to feature functionality into your WordPress website:
Disqus: If you want to keep track of your reader's comments on each of your blog posts, then Disqus is the right one for you. Disqus has a wide range of login options, spam and share options, making it convenient both for you and your avid readers.
W3 Total Cache: Visiting a website with minimum loading time is best preferred by anyone. Thus, if you want to have your website accessible to all your readers or customers, have the W3 Total Cache plugin. This plugin makes your website easier and faster to access,
Yoast SEO: Yoast SEO helps improve your article's rating on any search engine. This will enable possible readers or customers to find your website easily.
Elementor: So much more than just a plugin, Elementor is one of the most popular website builders, and definitely the most popular WordPress site builder. If you have your set on a winning WordPress site but either can't or don't want to code, You're going to want to consider using Elementor. With its intuitive drag and drop editor, 90+ widgets and hundreds of designer-made templates, just about anyone can create the website they've always dreamed of. Best of all, Elementor now offers built-in, cloud-based WordPress hosting. You can now rely on the site builder to create and host your WordPress site.
4. You have a wide selection of themes.
Depending on your taste for design, you can go for a paid theme or free theme. Website builders create an easy-to-navigate, simple yet innovative website for their potential customers or, for a blogger, their readers. Selecting a theme also expresses the message or purpose of your website, whether it may be for eCommerce, blogging, product management, and more.
5. You can increase website traffic on your website for various search engines.
Any blogging platform could use search engine boosters. If your website is optimized, the higher the chance your brand or blogs would reach a wider demographic. If you want a dependable website development and content management platform, WordPress is the best choice. It allows you to add search engine optimization (SEO) plugins to your WordPress site, giving you a higher ranking on search engines.
6. Flexible website and content changes.
Whether you are starting your own website for your business or making a blog site for your content, WordPress has full-service, intuitive tools and features for any website changes. Additionally, WordPress is used to run and manage simple, small sites to complex ones worldwide.
Thus, if your business or blogging rank starts to boom, you can always change the existing features, such as plugins and themes, into a new set of functionality.
7. Mobile accessibility.
Because of WordPress' responsive features, you can have your website accessed through mobile devices. In addition, designing your website structure allows flexible accessibility from one platform to another. So you won't have to worry about your themes and plugins getting jumbled up when using your smartphone.
WordPress versatility makes it convenient for your customers or readers to access and browse through your website anytime—anywhere.
8. It has a high level of security.
Data and security breaches are one of the biggest threats to any business and even individuals. Thus, WordPress security takes a bigger step forward to protecting your data and privacy. Because of the possibility that any threats would pop up at any time, relying on a trusted CMS platform is vital.
Suppose any sign of security alert is detected and reported by many users. In that case, WordPress continues to run updates for security patches and create a higher level of security to prevent the same issues from occurring. Thus, you can entrust your content and other resources to WordPress, along with its high-end security features.
9. You can channel your brand or blog post for free.
By building your own website using WordPress, you can easily create blog posts or manage other content you upload. WordPress has built-in blogs you can use to post updates or announcements for your website, even if it's not blogging-related. Not only that, but you can also protect your brand on Amazon, reassuring customers that they are buying from the genuine owner or manufacturer of the product. Securing your own website and posting your content or products there ensures the authenticity and legitimacy of your brand.
Now that you have a general knowledge of how convenient WordPress is for your content, how exactly do you create a WordPress Blog on this content management platform?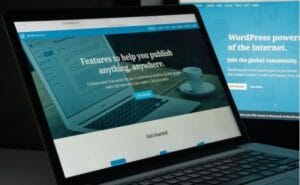 How to Create a WordPress Blog Through 10 Easy Steps
To get you started on creating blogs, you can follow the steps below.
Step 1. Go to WordPress.com.
Simply go to https://wordpress.com/ and click the "Start Your Site" button to proceed to the Sign Up page. You will need to provide a valid email address, username, and password. After accomplishing the form, click "Continue."
Step 2. Go to the dashboard.
After successfully signing up, you will be redirected to the Domain Name page. If you don't plan to proceed with any WordPress plans yet, you can click "Back to My Sites" on the upper left section of the page.
(Note: This step is only applicable if you want to proceed with a customized domain name. You can choose from a variety of monthly or annual plans that suit your interest.)
Here you can choose a domain name you want for your website. Click the "Filter" button for more modifications to select the specific domain ending you want, such as .com, .org, .net, and .blog.
WordPress gives you a 7-day money-back guarantee once you start making your website. Through this feature, you can buy your domain name and gain access to premium plugins and themes.
Step 3. Click "Write" and get started.
Once you are directed to your main dashboard, click the "Write" button on the upper right corner of the page. After clicking that, you will be redirected to a blank space to write your content.
Step 4. Add a title.
First things first, you have to choose an eye-catching title to make a successful blog. There is no character limit to your title—you can write brief or lengthy ones fitting to your blog. However, you may want to optimize them for a higher SEO value—this will bring in more visitors.
Step 5. Add a block.
Everything in WordPress is a block; this includes paragraphs, videos, images, and other elements. So if you want to add a block, click the "+" button at the upper left section of the page.
If you want to edit a block, simply click the block, and a floating quick-access toolbar will appear above the block you selected. Then, you can start editing.
You can also click on the "⚙" icon on the upper right section of the page for more options such as adding styles, changing the font color, and adjusting the height between lines.
If you want to undo your last action, you can click the "←" button right next to the pencil icon in the upper right corner.
You can also work on your blog post later by saving it to your drafts. To do that, click on the "Save draft" button located in the upper-right section of the page.
Step 6. Add finishing touches.
To pique the interest of your readers, you can make good use of the tools on WordPress. For example, you can change the font style of specific characters in a block or the block itself. Adding finishing touches will give your blog a variety of structures, including emphasis and making a point.
Step 7. Do a preview of your work.
Scanning through your blog will allow you to spot any misspelled or jumbled-up words or blocks that are unclear to understand. In addition, you can also see how your blog post would look on different platforms such as mobile, desktop, social media, and tablet. To preview your blog, click on the "Preview" button in the upper right corner.
Step 8. Customize your website.
In the Preview section, click "Customize" to start setting up your website. This section makes it easier for you and your readers to go through your blog posts, information, and features. You can add your site name, author's introduction, background color, themes, and logos here.
Step 9. Finalize changes.
After you have reviewed your blog, you can get started with modifying your content using the formatting tools.
You can also apply global styles to your blog for a more uniform look. Next, click on the "A" button near the Settings button. Here, you can choose the heading font and base font or opt for font pairings if you are unsure which fonts you want for which. Every time you select an option, it will automatically display it on the writing canvass, helping you determine the font for your blog to have.
Step 10. Publish your work.
Once you finish modifying your blog, you can proceed with publishing. First, click on the "Publish" button in the upper-right section of the page. Then, in this section, you can change the visibility of your blog, when to publish it, add suggested tags, and share your blog post.
Take note that your blog posts are not yet visible to anyone until you launch your site.
The Takeaway
If you are looking for the best channel for your blog, you can get started with WordPress. Through this site-building content management system, you can extend your written content to a wider range of audiences all around the world. There are many reasons why WordPress is a favored platform among major brands and web developers, and when you finally decide to publish content with its helpful provisions, you'll learn why.
Author's Bio
Jayce is the managing director of Seller Interactive, the number one Amazon advertising agency based in Canada that helps brands build their business on Amazon. His content marketing expertise has led him to work with brands such as Toyota and GoDaddy, producing content that has reached over 20M views in a month.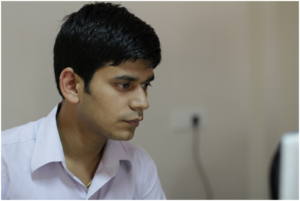 Pranab Bhandari is an Editor of the Financial Blog "Financebuzz". Apart from writing informative financial articles for his blog, he is a regular contributor to many national and international publications namely Tweak Your Biz, Growth Rocks ETC.