How Can You Start Investing in Metaverse Stocks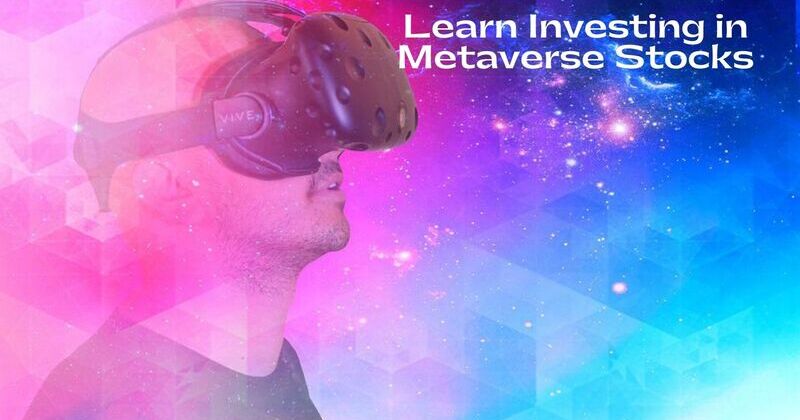 The Metaverse has become a huge talking point in recent times as society increasingly embraces the potential of virtual reality, leading to a new wave of digital transformation set to revolutionize various industries. The Metaverse allows people to interact with others from any location through digital representations of themselves. Also, the Metaverse allows users to see virtual representations of real estate, art, and other assets, using blockchain technology to record the ownership of these digital assets.
In 2022, the Metaverse market is expected to rise to $47 billion and could surge to more than $67 billion by the end of 2020s. Metaverse stocks are one way that people can capitalize on the increased investment in the newly-advanced technological phenomenon, with increased optimism over the value of these stocks. However, like crypto stocks, metaverse stocks come with risk and volatility, and experts recommend that investors balance these stocks with more stable assets.
While the Metaverse and its technologies are still developing, you can invest your money right now in this emerging technology. Here's how.
Investing in Metaverse Stocks Through Companies
One of the easiest ways to start investing in Metaverse stocks is by putting money into the stocks of publicly traded companies that develop metaverse technology. Various tech entities are on the stock market that offers investors promising returns related to emerging technologies while still offering the stability of an established company.
The most famous tech giant to immerse itself in Metaverse technology and all its nuance is Meta Platforms Inc., more popularly known as Facebook. Since announcing its name change and pivot last fall, the company has been developing Metaverse technology while making strategic purchases to boost its efforts. Microsoft has also been developing and exploring Metaverse technology, while video-game companies like Roblox Inc. have been developing technologies since 2004, with many Metaverse users joining its community during the height of the global pandemic.
You can purchase Metaverse-related tech stocks on the New York Stock Exchange (NYSE) as well as the Nasdaq Exchange (NASDAQ).
Leveraging a Brokerage Account For Your Metaverse Stocks
Before you can purchase Metaverse stocks and exchange-traded funds (ETFs), you must have a brokerage account. Most of the top brokerages on the open market are user-friendly, allowing investors to open accounts without a minimum deposit while also providing zero-fee trades.
How Does Investing in Metaverse Stocks Help Your Portfolio?
Metaverse stocks are undoubtedly promising and, like most unique assets, can help boost your portfolio as long as your stock investments are fruitful. As analysts continuously insist, Metaverse technology is the new wave of the technological revolution, and the technology growth that's expected will make Metaverse stocks more attractive.
However, while Metaverse stocks have potential, investors should continuously diversify their portfolios. For investors who already have invested in tech stocks, you can trade some of your current tech assets and add Metaverse stock for portfolio flexibility. More diversification of investments means more financial growth. So, while the Metaverse is a new investment opportunity to get excited about, it's not the be-all-end-all.
A smart investment strategy would be to choose healthy stocks that are growing with or without immersive 3D worlds. Nvidia, a GPU leader that specializes in creating graphics cards, has a significant competitive advantage in the GPU space and offers potentially attractive stocks that investors should consider.
The Benefits of Investing in Metaverse Stocks
Metaverse stocks offer interesting possibilities for would-be investors who want to capitalize on the evolution of new technologies. While it's impossible to judge the potential gains or losses of Metaverse stocks, analysts believe that Metaverse's valuation will skyrocket in the coming years, making the stocks more valuable and worth holding or trading.
Furthermore, you can buy fractional shares in major Metaverse stocks for small amounts of money through a brokerage, limiting your risk when you just get started. Also, with so many reputed companies investing in Metaverse technology, investors should feel confident that the tech giants immersed in advanced tech will further Metaverse's development, leading to more attractive shares.
Also Read: The Top 10 Best Stocks to Buy Now
There are many Metaverse stocks worth buying right now, and with this new innovative technology continuing to develop, there is no limit to the possibilities of returns for interested investors trying to ride the popularity wave.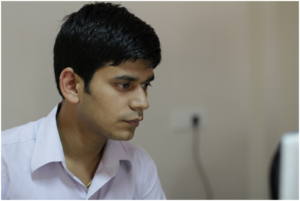 Pranab Bhandari is an Editor of the Financial Blog "Financebuzz". Apart from writing informative financial articles for his blog, he is a regular contributor to many national and international publications namely Tweak Your Biz, Growth Rocks ETC.