Looking for Finance Options? Avail of Instant Personal Loans from Fullerton India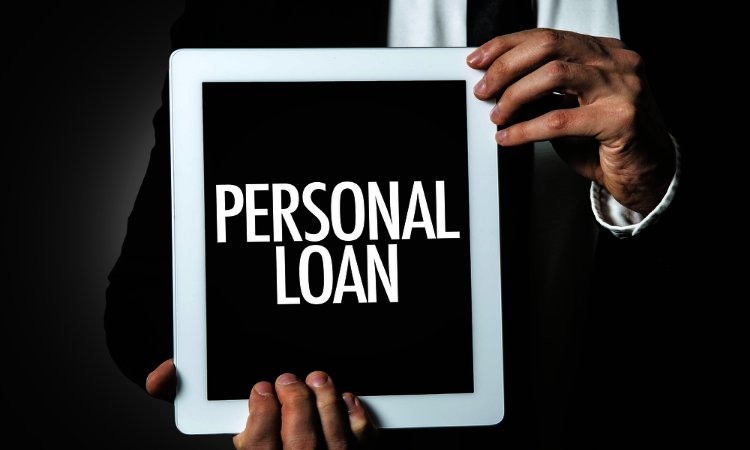 Looking for a Personal Loan to finance any urgent or unplanned personal expenses? Rather than digging into your savings or borrowing money from relatives or friends, consider applying for a Personal Loan from Fullerton India. Apart from being easy to avail of, it is available at affordable interest rates without any collateral requirement.
A Fullerton India Personal Loan comes with a flexible repayment tenure and simple eligibility criteria, allowing borrowers to fulfill their financial objectives efficiently. Furthermore, the unrestricted end-usage of an instant Personal Loan helps deal with any financial requirement without hassle. Moreover, loan seekers can avail of an online Personal Loan in just a few quick steps.
Fullerton India Personal Loans are the best financial options for financing foreign trips, making big-ticket expenses, or meeting different types of emergency needs. Specially designed for salaried employees and self-employed professionals, these instant loans are accessible to borrowers across income brackets. At Fullerton India, borrowers may obtain Personal Loans of up to  ₹ 25 Lakh* with minimal paperwork, fast approval and disbursal, and adjustable EMI options. So, wait no longer and apply for a Personal Loan online in minutes.
Features and Benefits of Fullerton India Personal Loan
Here are some features and benefits of taking an instant Personal Loan from Fullerton India:
Unsecured Finance: No collateral requirement is one of the most beneficial features of Fullerton Personal Loans. So, the borrowers don't require any property mortgage or guarantees to obtain the desired loan.
Nominal Processing Fee: Since the NBFC assures 100% transparency in all loan dealings, they let the applicants know all the applicable charges before signing up.
Attractive Interest Rates and Quick Approvals: Fullerton India does not take longer than a few minutes to take action according to the applicant's eligibility. Therefore, the Personal Loan process is quick and comes at affordable interest rates. Borrowers can get fast disbursals into their accounts shortly after approval.
Fast Disbursal: With Fullerton India, applicants don't wait longer than required, as disbursal takes place immediately after approval.
Ample Loan Amount: Aspiring borrowers may avail of a Fullerton India Personal Loan of up to ₹ 25 Lakh*, which is big enough to cover most big-ticket expenses.
Minimal Paperwork: In today's technologically-advanced age, no one wants to visit branch offices multiple times to submit hefty paperwork. Fullerton India asks only what is necessary, allowing minimal documentation procedures for Personal Loan applications.
Flexible Repayment Terms: Worried about the loan EMIs getting unmanageable? Fret not! At Fullerton India, borrowers can use a Personal Loan EMI Calculator to choose an installment option suitable to their monthly budget.
Eligibility Criteria for a Personal Loan from Fullerton India
Many first-time borrowers believe they must fulfill extensive eligibility conditions to qualify for a Personal Loan. However, Fullerton India has simplistic eligibility criteria that any salaried employee or self-employed professional can meet without hassle. Relaxed eligibility conditions often come as a relief for aspiring Personal Loan borrowers.
An applicant must fulfill the following eligibility criteria to get a Fullerton India Personal Loan:
A salaried applicant must earn at least ₹ 25,000 per month in Mumbai and Delhi and ₹ 20,000 in any other Indian city. Self-employed individuals must have a decent turnover to qualify for a Personal Loan.
The applicant should be working for at least one year, including six months in the current organization.
The ideal age falls between 21 to 65 years.
Getting an instant personal loan online becomes easy for those who fulfill these eligibility conditions. So, in case of urgent financial needs, get in touch today!
Documents Required for a Personal Loan from Fullerton
As mentioned in this article, Fullerton India does not require hefty paperwork from applicants for Personal Loans. After filling out the application form, they must furnish a few documents proofs to verify their credentials and get a loan offer. The NBFC only asks for the following documents:
PAN Card
Identity proof, like Aadhaar Card, passport, voter ID, driving license, etc.
Signature proof, like PAN card, passport, etc.
Address proof, like Passport, Aadhaar card, ration card, voter ID, rent agreement, utility bill, etc.
Last six months' bank statements
Form 16, income tax returns, and the last three months' salary slips for salaried employees.
Balance sheet, income computation, profit and loss account, ITR, business proof, income tax challans, TDS certificate, etc., for self-employed professionals
After submitting these documents, the applicant is ready to complete the loan process online.
Read More: 8 Personal Loan Myths Holding You Back From Getting Approved
How to Apply?
Apply online with the required details to get swift loan approval shortly after submission. First of all, check the loan eligibility calculator to find out what all documents are required to apply. Also, use a Personal Loan EMI Calculator to calculate your EMIs beforehand.
Here are the steps to follow:
Visit Fullerton India's official website to fill out an online application form
Upload the necessary documents
Wait for the experts to verify the details and documents
Get the loan sanctioned after approval and receive the loan amount directly in your bank account
Can you see how easy and beneficial it is to apply for a Fullerton India Personal Loan? So, what are you waiting for? Start the application with Fullerton India today!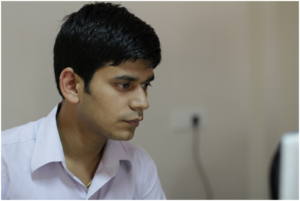 Pranab Bhandari is an Editor of the Financial Blog "Financebuzz". Apart from writing informative financial articles for his blog, he is a regular contributor to many national and international publications namely Tweak Your Biz, Growth Rocks ETC.