Maximizing the Impact of a Corporate Music Event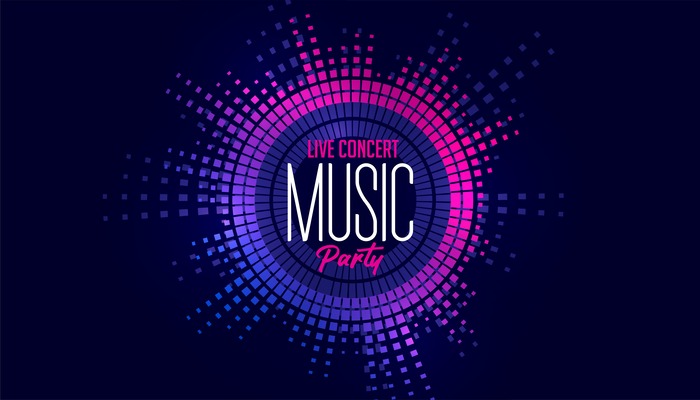 A corporate music event is a type of event that is specifically designed to bring together members of a business or corporate organization for the purpose of networking, team building, and entertainment. It typically consists of a live band or DJ playing popular music, as well as an open bar and food for guests to enjoy. By bringing together members of the same organization in a fun and relaxed setting, a corporate music event can help to foster relationships, strengthen bonds, and improve morale. Additionally, such events can provide an opportunity for employees to socialize and get to know each other outside the office.
Now that you know the benefits of hosting a corporate music event are multiple, you cannot leave any stone unturned to maximize its impact on the attendees. Here, we have shared a few tips to guide you through it.
1. Creating a Unique Event
Choosing the right venue
Finding the right venue for your corporate music event is essential. Consider factors such as the size of the event, the type of music you want to feature, and the accessibility of the venue. Research local music venues and determine which one best suits your needs. Also, consider any special requirements such as audio and lighting equipment or catering services.
When selecting a band for your corporate music event, look for a band that can provide the right type of music that will suit the audience and theme of the event. Check out the band's past performances and reviews to make sure they can deliver the quality of performance you're looking for. Additionally, consider any special requests you might have, such as hiring a particular type of musician or vocalist.
Creating a theme and decor for your corporate music event is an important step in setting the tone for the night. Consider the type of music you'll be featuring and the type of audience in attendance. Think about decorations, props, and lighting that can create an atmosphere that will help set the mood.
2. Pre-Event Planning
Promotion of the Event
Create a visually appealing website to promote the event, including information about the performers, venue, and ticket prices.
Utilize social media platforms such as Facebook, Instagram, and Twitter to increase event visibility and reach potential customers.
Develop an email marketing strategy to keep customers updated on the event.
Create promotional videos featuring the performers and the venue to increase awareness.
Invest in advertising on radio and television to reach a wide audience.
Setting a Budget
Determine the cost of the venue, performers, equipment, catering, and any other factors necessary for the event.
Establish a budget for advertising and promotion of the event.
Take into consideration any additional costs such as travel for the performers.
Make sure to set aside funds for any unforeseen costs that may arise.
Working with Vendors
Research vendors who can provide the necessary equipment, catering, and other services for the event.
Obtain quotes from multiple vendors and compare prices and services to determine the best fit for the event.
Negotiate terms with vendors to ensure that the event is within budget and meets the required specifications.
Set up contracts with vendors to ensure that they will provide the necessary services.
Setting a Timeline
Create a timeline for the event that includes key dates such as the event date, promotion start date, ticket sales start date, and any other important deadlines.
Set up a timeline for the promotion and advertising of the event.
Establish a timeline for vendor arrangements, including when contracts need to be set up and when payments need to be made.
Develop a timeline for the event itself, including setup, sound check, and showtime.
Create a timeline for post-event activities such as debriefs and follow-ups.
3. During the Event
At a corporate music event, it is important to ensure that the event runs on schedule by having a detailed timetable of activities and well-trained staff to implement the timeline. Event organizers should pay attention to the timing of each activity and make sure that the transitions from one activity to the next are smooth and timely.
The safety of all attendees should be a priority at the corporate music event. This can be achieved by having security personnel present to ensure that guests are safe and that the venue is secure. Additional safety measures such as crowd control and access control can also be implemented to reduce the likelihood of any potential danger.
Keeping guests entertained is key to making any corporate music event a success. Event organizers can achieve this by having a variety of activities available for guests to enjoy, such as karaoke, trivia contests, and dance battles. Fun and interactive activities that involve the guests will help to keep them engaged and create a memorable experience.
4. Post-Event Follow-Up
After a corporate music event, it is important to collect feedback from attendees to assess the success of the event through surveys, questionnaires, or interviews. Gathering feedback will help you identify the areas of the event that attendees enjoyed and the areas that need improvement. It's also an influential way to show your attendees that you value their opinion and want to make the next event even better.
Once you have collected feedback, it's time to analyze the event's success. Look for patterns in the feedback and assess the overall success of the event. Consider the number of attendees, the types of music that were played, and the overall atmosphere of the event. This will help you understand where there is room for improvement and where you lacked.
Making Changes for the Next Event
After analyzing the success of the event, you can start to make changes for the next event. Make sure to incorporate the feedback that you received from attendees into your plans for the next event. This could include changing up the types of music, adjusting the atmosphere, or adding different activities. By making changes based on attendee feedback, you can ensure that the next event is even better than the last.
Conclusion
The importance of maximizing the impact of a corporate music event cannot be overstated. A successful event can have a lasting impact on the company, its employees, and the public in general. It can help to create a positive image for the company and demonstrate its commitment to connecting with its target audience. Moreover, a well-organized event can serve as a powerful platform for creating brand awareness, generating new leads and sales, and strengthening customer loyalty. A great music event will create a memorable experience for all involved, which can help to cultivate a strong sense of community and goodwill. Ultimately, a corporate music event is a great tool that can be used to help a business reach its goals and objectives.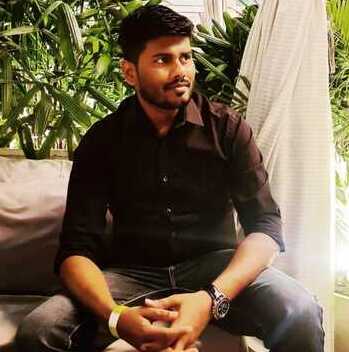 Mahesh Kumar is a dynamic marketing consultant and tech enthusiast with a passion for driving business growth through his innovative strategies and cutting-edge technology. With 6 years of experience in the industry, he has helped numerous businesses leverage the power of digital marketing to reach their target audience, build brand awareness, and increase sales.