Four Important Points To Remember During Selling Gold Jewellery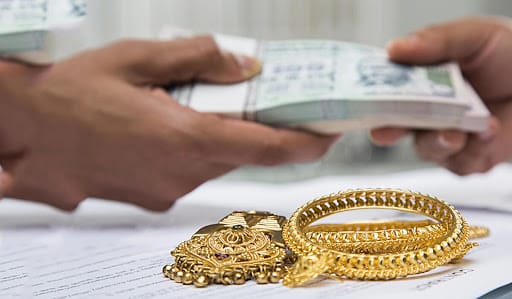 People who are in dire need of funds tend to monetize their gold jewellery. Since gold ornaments hold tremendous value in the market, it is considered one of the best options to meet your financial needs. For instance, you can sell your gold items and use the cash to fund a wedding, education, travel, or medical emergency.  With the ornament gold price today being high, it is perhaps the right time to convert your gold jewellery into cash. However, with the number of gold buyers in the market and the differences in the gold prices, not everyone can manage to secure a fair and honest price for their jewellery.
Here are the crucial points to avail of the gold jewellery rate
Always determine your gold's worth.
Before giving your precious metals to a gold sale company, it is crucial to understand their worth based on the current market price. For instance, it is advisable to visit different buyers and take their quotes.  While taking quotes, you will realize that not every buyer has the same price to offer. That is because there is no standardized method to determine the selling price. So, get at least 3 to 5 quotes from the market and choose one that offers the highest ornament gold price today.
Check your gold's purity.
Make sure that your gold jewellery is hallmarked before selling it to a gold sale company. Having hallmarked jewellery eliminates any conflict regarding its weight and purity. For example, if your jewellery bears a 916 hallmark, it means that it has a 91.6% purity of 22 karat gold. As a result, nearly all authorized jewellers considered gold jewellery that is 916 hallmarked compared to non-hallmarked gold.  If your gold jewellery is not hallmarked, you should get it hallmarked before selling it by visiting an authorized gold store with a carat meter and establishing your gold jewellery's purity. You must also ensure that the store's carat meter gives accurate gold price in Ahmedabad.
Decide the final selling price.
When you hand over your gold jewellery to a gold dealer, they will, first of all, remove the impurities by melting the gold jewellery in an induction furnace. After that, the gold sale company decides the final selling price. It is also crucial to note that they may charge a nominal fee for the whole process, which gets deducted from the final selling price of your gold. It can be between 4% to 6%.  In some cases, the gold dealer may offer you a price based on 10 grams worth of your gold jewellery. The selling price of gold is generally around 7% lower than the buying price. Keep in mind that you may lose money on labour charges and taxes paid.
Find a place to sell.
The best place you can sell your gold jewellery is a reputed jewellery store. These stores offer a fair and honest market price for your precious gold metals. However, the downside is that these stores accept gold items that were only bought from them. They will not accept your gold jewellery even if you have a purchase invoice with you.  So, if you have not purchased your gold items from an authorized dealer, you can opt for pawn shops. However, you must be smart enough not to get conned as pawnshops usually indulge in malpractices.