Did Apple Finally Decode The Indian Market?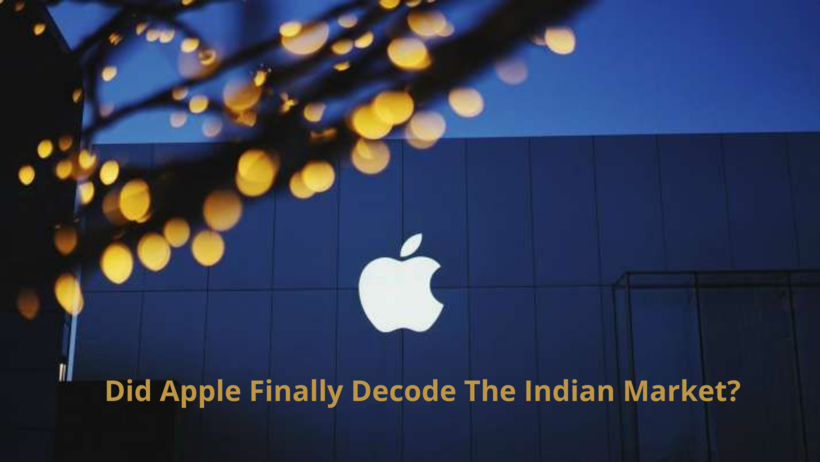 In the 4th quarter of 2021, Apple saw significant iPhone sales in India. Apple recorded a 34% increase in iPhone sales this quarter, something it hasn't seen in any of the preceding quarters. However, Apple is still not among the top five smartphone companies presently dominating the Indian market.
Apple's most fruitful year in India thus far was 2021. Last year, Apple sold almost 6 million iPhones, and they don't appear to be slowing down anytime soon. Some may counter that this is a drop in the bucket, given Indians purchased 170 million smartphones over the same period of time. But first, let's dig some back story. In 2020, Apple sold just 3 million smartphones. In 2018, just 1.8 million iPhones were sold. So 6 million is a major leap forward for them.
This could well be related to a variety of factors. Let's start with the shifting fundamentals of India's smartphone business.
More consumers than ever before are ready to invest a chunk of cash on a phone. As per Counterpoint Research, the average selling price (ASP) in India's smartphone retail market increased by 14% in 2021, reaching an all-time high of $227 (about Rs. 17,000). This, in effect, was fueled by a surge in demand for high-end smartphones (priced at Rs. 30,000 or above). And Apple dominates this industry, with a roughly 44% market share and nearly all of its phones costing more than 30,000 rupees.
As a result, it's easy to understand how the shifting tides may help Apple.
Apple dominates in the ultra-premium market, which includes phones costing more than Rs. 45,000. In this bracket, Apple has a whopping 70% market share, which is up 50% from the previous year. Apple's success has come at the price of Samsung and OnePlus, who have both lost a significant portion of the premium Indian market. Samsung's market share fell to 14% from 28% the year before, while OnePlus's fell to 12% from 14% the year before. When you evaluate the market as a whole, Apple has a lot to brag about. While Apple has yet to say how much money it makes in India, according to The Economic Times, the sum might be close to $3 billion. And, the figure's just for 2021!
You could say that it's a trivial amount compared to Apple's total worldwide sales of $365 billion, but it's India – a region where the company has had a bumpy start. It's also worth mentioning that developing markets may soon become an important aspect of their overall strategy.
It isn't simply because of the attractive opportunities, though. Apple also improved its pricing structure. During the fourth quarter (commonly known as the festive season), Apple reduced the price of the iPhone 12 to roughly Rs. 50,000. What's more? In India, the iPhone 12 has proven to be the most successful Apple smartphone.
If you're curious how did all of this happen, it's because Apple started "Making in India."  According to a Business Today piece — "Industry estimates show Apple cut the landing cost by approximately 22% by assembling the phone locally." As a result, Apple dropped the iPhone 12's base model's price by Rs 14,000, or 17.5%, to Rs 65,900 in September, just two to three months after the locally manufactured phone was released.
While domestic manufacturing is vital for cutting price levels, getting started as soon as possible following a model's global introduction is crucial for tapping into budding demand. In India, Apple has been progressively shortening the gap between launch and production. The gap was one year when it began domestic manufacture. For the iPhone 11 and 12, this was reduced to eight months. Apple intends to narrow the gap to half a year with iPhone 13.
Apart from manufacturing and pricing, Apple's final arrow in the quiver for changing its prospects in India was distribution channel management. Apple products are now accessible at well over 10,000 retail outlets owned by premium vendors or dealer-cum-distributors such as Unicorn, Redington, and Ingram Micro, up from a couple of hundred stores roughly 7 years back. It also has a partnership with Reliance, which owns the country's largest number of branded retail outlets.
This retail presence was required since its competitors were growing their physical presence as well, mostly following the approach of Chinese incumbents such as Vivo, Oppo, and Lenovo. Xiaomi, for instance, launched in India in mid-2014 with a digital-only strategy, but by mid-2020, the company had 15,000 owned and partnered outlets. Samsung, India's No. 2 and Apple's sole genuine competition, has over 100,000 outlets where its consumer durables are sold.
In fact, approximately 80% of iPhones sold in India in 2021 were all manufactured in India.
Crazy!!!
There's also the retail strategy to ponder. Apple's paying attention to Indian customers, and they're releasing new products here at the same time that are going on sale internationally. In comparison to only a few years ago, there has been a significant shift. Remember when we had to rely on a cousin in Dubai or an aunt in the United States to bring Apple products on their return? That is no longer the case. In September 2020, Apple launched its first dedicated online store in India. It is also planning to unveil its first Apple-branded retail store in India.
In India, Android has over 500 million users. Apple has a user base of roughly 50 million people. If you ask Apple how they perceive this market, they will tell you that they are hunting Android users.
Perhaps not all of them. At the very least, some of them. And, if previous outcomes are an indication, you shouldn't bet against Apple.
However, Apple's fabled uniqueness was sacrificed in order to expand its retail base. Apple is now concentrating on putting its go-to-market (GTM) strategy under its control. It plans to open its first Apple Store in Mumbai in early 2022, followed by stores in Delhi and Bengaluru very soon.
On a quick side note — If you are looking to buy any insurance policy in general, do talk to Ditto, a new age insurance advisory service that helps people better understand insurance.
You can book a free call on the website, get all your queries sorted, and even make a purchase if you wish. The website also comes with a spam-free guarantee and you won't hear from them unless you absolutely want to.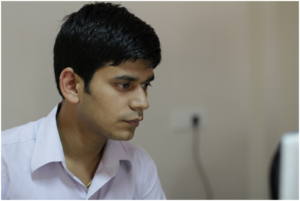 Pranab Bhandari is an Editor of the Financial Blog "Financebuzz". Apart from writing informative financial articles for his blog, he is a regular contributor to many national and international publications namely Tweak Your Biz, Growth Rocks ETC.