Crypto Loans Are Here – And They're Better Than Ever Before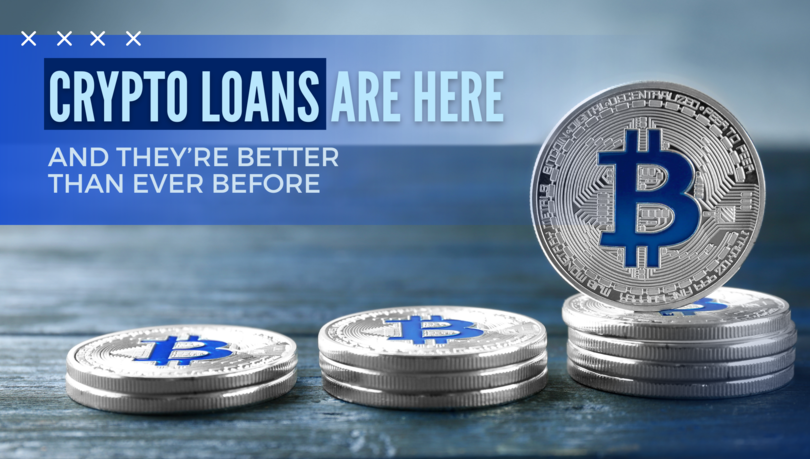 You may think of cryptocurrencies as distinct assets. Additionally, your cryptocurrency may be used as collateral for loans, much like traditional assets like stocks, houses, or cars. Several recent lenders provide crypto loans that are backed by your existing bitcoin holdings. Before weighing the pros and drawbacks of acquiring a loan, you must own cryptocurrency.
These loans have no credit checks, same-day funding, low-interest rates, and access to cash as advantages. However, if the monetary value of the coin declines, you could need to pledge additional cryptocurrency. If you default on payments, a lender may start making automated payments or liquidating your cryptocurrency holdings.
If you need money for purchases but don't want to sell all of your cryptocurrency, a crypto loan might be a lifesaver despite the hazards.
What Are Crypto Loans?
A crypto loan is a type of secured loan in which you get funding from a lender in return for liquidity that you will repay in installments using your cryptocurrency holdings as collateral. You receive your cryptocurrency back at the end of the loan period as long as you complete your payments on time and repay the loan in full.
The loaned amount for a cryptocurrency is often expressed as a loan-to-value (LTV) ratio of the cryptocurrency you are using as collateral.
How Crypto Lending Works
With a lender like Binance, you may borrow up to 50% of the value of your cryptocurrency; with a lender like Youholder.com, you can borrow up to 90%. With Bitcoin and Ethereum being the most popular cryptocurrencies, some crypto lenders accept up to 40 other cryptocurrencies as collateral.
The length of a loan might range from seven days to one year or more. Rates start at a range of 0%-13.9% with a lender like Nexo, which is cheap compared to personal loans and credit cards. Crypto loans appeal to owners who think the long-term worth of their crypto assets will rise but need cash for immediate expenditures. However, there are risks associated with crypto loans, including the need for more assets as collateral if the value of your cryptocurrency declines and hefty fines for late payments.
Advantages of Crypto Loans
You can use your crypto as collateral. By utilizing your cryptocurrency investment as collateralized loans, you may put it to use in the real world and get the cash flow you require rather than having it stay inactive in a wallet someplace.
The capital is easily available. Applying for quick cash loans and crypto loans is easier for anyone who can provide collateral or security. These loans are simpler to obtain than a typical loan from a bank because they also don't consider your credit history.
There are a few strings attached. Most crypto loans are "no questions asked." There are no restrictions on what you may do with the money, and you are not required to justify your need for it.
There are no credit checks. Most crypto loan providers don't look at your credit history or borrowing habits. Instead, they evaluate your creditworthiness based on the amount of collateral you can offer.
You can expect low-interest rates. Generally speaking, a bitcoin loan will have cheaper interest rates than a personal loan from a traditional lender.
You can access the funds faster. Crypto loans frequently provide same-day financing. In some circumstances, you can have access to the borrowed money nearly immediately.
Risks of Crypto Loans
Although crypto loans come with a lot of benefits, there are also risks involved:
They are volatile. Because of how volatile cryptocurrencies are, market changes can significantly affect the performance of crypto loans. The platform's maximum permissible LTV may be reached by your loan if the market value of the cryptocurrency collateral declines significantly; in this case, a margin call may result.
You have no access to your crypto. Your coins or tokens will be locked away when you use cryptocurrency as collateral; you won't be able to access them. As a result, you are unable to use such assets to profit from changes in the crypto markets or trading opportunities.
They have short repayment periods. Short repayment terms are common with cryptocurrency loans. Before taking out a loan, be sure you have the money to repay the principal and interest within the loan's term.
Not all crypto can be used as collateral. Your portfolio's crypto assets might not always be accepted as collateral. To find out which cryptocurrencies you may use to back your loan, compare several lending services.
Risk of scams. Not all allegedly genuine crypto lending platforms exist. Some of them are frauds, so you risk losing money if you unintentionally transfer money to one.
Things To Consider Before Engaging In A Cryptocurrency Lending
The best way to increase your chances of getting approved for a crypto loan is to select a reliable platform for crypto lending and solid assets for collateral. However, keep the following things in mind when lending or borrowing:
Recognize the risks involved with shifting custody of your cryptocurrency holdings. You must rely on someone else (or a smart contract) to handle the money once it has left your wallet. Hackers and fraudsters may target a project, in which case your cash might not be immediately accessible for withdrawal.
Take into account the current state of the market before lending your bitcoin. Your coins can stay frozen for a long period, leaving them unable to respond to downturns in the cryptocurrency market. You could be better off waiting until a new platform develops greater credibility before lending or borrowing through it.
Carefully review the loan's terms and conditions. There are several options for where to get loans, such as secured loans. You should look for better terms and conditions, as well as cheaper interest rates.
Read More: Should You Use Crypto for Emergencies?
The Bottom Line
If you're willing to accept that investing in cryptocurrencies is a high-risk bet with a chance of success but also a significant chance of failure, it might be a wise choice. A global crypto price collapse in 2022 has led to a decline in cryptocurrency prices. Understanding the dangers can help you determine if buying and selling digital assets is a wise investment for you and your finances. When investing in bitcoin or other cryptocurrencies, it is crucial to exercise prudence.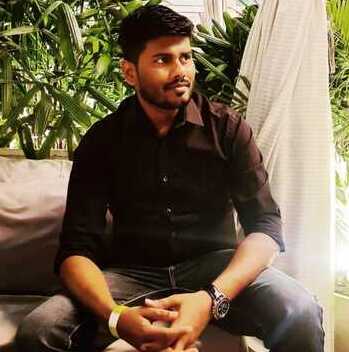 Mahesh Kumar is a dynamic marketing consultant and tech enthusiast with a passion for driving business growth through his innovative strategies and cutting-edge technology. With 6 years of experience in the industry, he has helped numerous businesses leverage the power of digital marketing to reach their target audience, build brand awareness, and increase sales.