Title Loan Without Showing the Car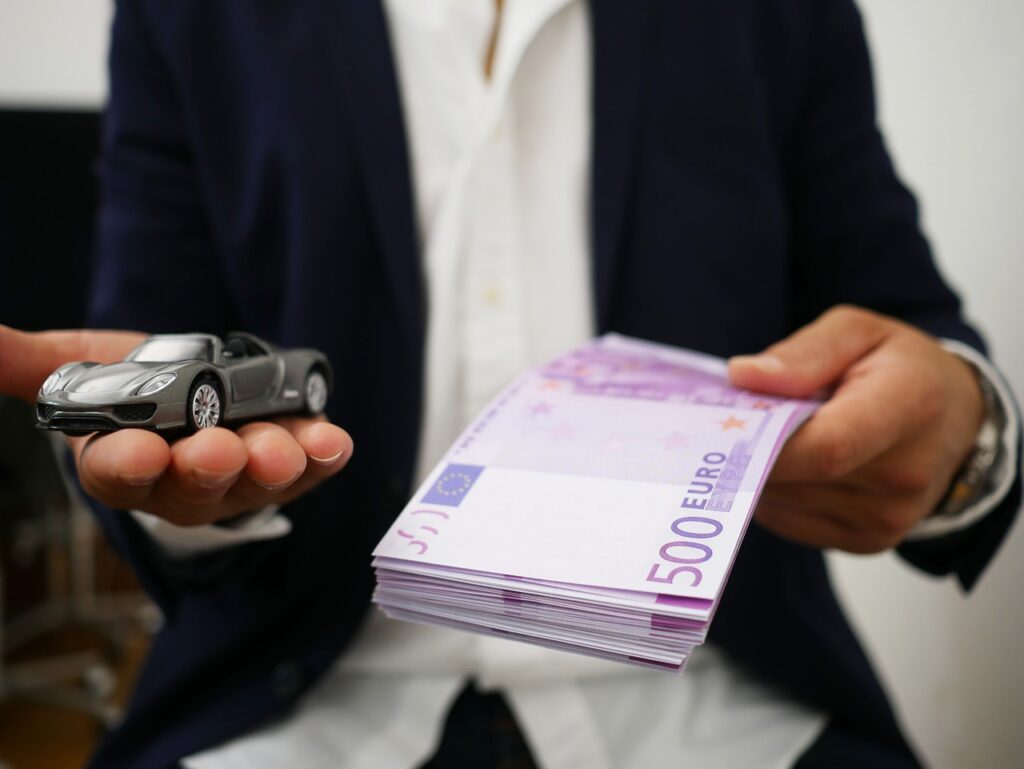 Why Should You Get a Title Loan Without Showing the Car?
When you're in the middle of a tough financial situation, you may want a resource that grants you fast cash. Since many financial woes come from an emergency, and you may not have much time to waste. While there are loans available to aid you in these circumstances, they might not be the right fit for your situation. For example, some loan types are difficult to acquire if you don't have a great credit history or financial background. Even if you can qualify for an unsecured loan, a lender may only offer high interest rates that are difficult to repay. Before you know it, you could end up in an endless cycle of debt that could be a challenge to escape from.
Thankfully, a title loan from LoanMart could offer a better solution to all your economic problems! Instead of approval being primarily contingent on your credit score or other factors, your car's value matters the most during the approval process. A borrower would only need to use their vehicle's title to secure the loan; if they qualify, they could receive their funding in no time. However, do you need to take your car to a physical location? Not at all!
How to Obtain a Car Title Loan Without Showing the Car?
You might ask yourself how it's possible to acquire an auto title loan without showing your car. The answer to that question may be easier than expected! Since some title loan providers allow borrowers to apply online, you wouldn't have to leave anywhere to get the money you need. In fact, you can replace the need to show your car in person by simply taking a few pictures of it. That's it! Just make sure your photos are clear and visible, plus include the following angles from your vehicle:
The Hood
The Rear
The Driver's Side Door
The Passenger-Side Door
The Car's Odometer Reading
The Vehicle Identification Number(VIN #)
Once you have them ready, you could send them online to your title loan lender.
Auto Title Loans Require Borrowers to Submit Documentation
Along with a few images from your vehicle, there are other things you must keep in mind to qualify for a title loan. You might have to submit a few documents that can help lenders to verify your information and car ownership. While that can sound intimidating, you might only have to look around your house or mailbox to find them all! But what exactly is the paperwork you need to obtain funding?
Borrowers will need to possess the following general information to acquire a title loan without showing their vehicle:
A Qualifying Title to Your Car
Government or State-Issued Photo Identification
Proof of Address
References(Either Personal or Professional)
Proof of Reliable Income
Be aware that title loan lenders may quickly approve you for a loan if you submit your documents online. If you have questions about this part of the process, don't hesitate to contact your lender for clarification.
Reasons to Acquire a Title Loan Without Showing the Car
A car title loan can allow a borrower to use their funding in a few ways besides covering an emergency expense. For example, you could use your title loan amount to pay for utilities like cable, electric, power, gas, etc. But if you're wondering about what else can you use your money on, read below for some ideas:
Wedding Costs: Most people want their wedding to be an event to remember. But unfortunately, that ideal wedding could be costly to meet. It's no wonder the wedding industry is one of the most expensive industries in the world! However, if you apply for a title loan, you could use that funding to help cover your big day.
Pay for Rent: Life can be so momentous that it could take your attention away from paying your rent. If you start missing due dates, you could fall behind on your payments and end up in debt! Luckily, you can use an auto title loan to cover what you owe and get back on track.
Medical Bills: An unfortunate reality about the world today is how expensive it can be to get medical aid! No matter what kind of treatment or assistance you need, the cost could break your budget. Yet, a title loan could be a good solution if you qualify for emergency cash.
House Repairs: Many homeowners know how a house can come with a lot of unforeseen expenses. From air conditioning breakdowns to bursting water pipes, it can be challenging to pay for them! A car title loan could come in handy if you need to make some repairs.
No matter what you need a title loan for, you can expect it to help with almost anything. However, you should speak to a title loan lender before spending it, as there may be some limitations.
Now that you've read about getting a title loan without showing a car, you may be ready to acquire one! Choose a title loan provider that works for you and follow the steps to apply for one. You could see your money in no time if you qualify!
Read More: 5 Things To Know About Used Car Loans Before Applying
Your financial safety is important, so don't be afraid to ask your lender for any questions or concerns you may have about title loans! Once you feel comfortable, you could proceed to obtain emergency financing.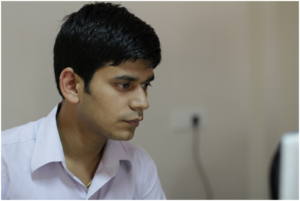 Pranab Bhandari is an Editor of the Financial Blog "Financebuzz". Apart from writing informative financial articles for his blog, he is a regular contributor to many national and international publications namely Tweak Your Biz, Growth Rocks ETC.