Top Reasons Why Every Real Estate Agent Needs a Website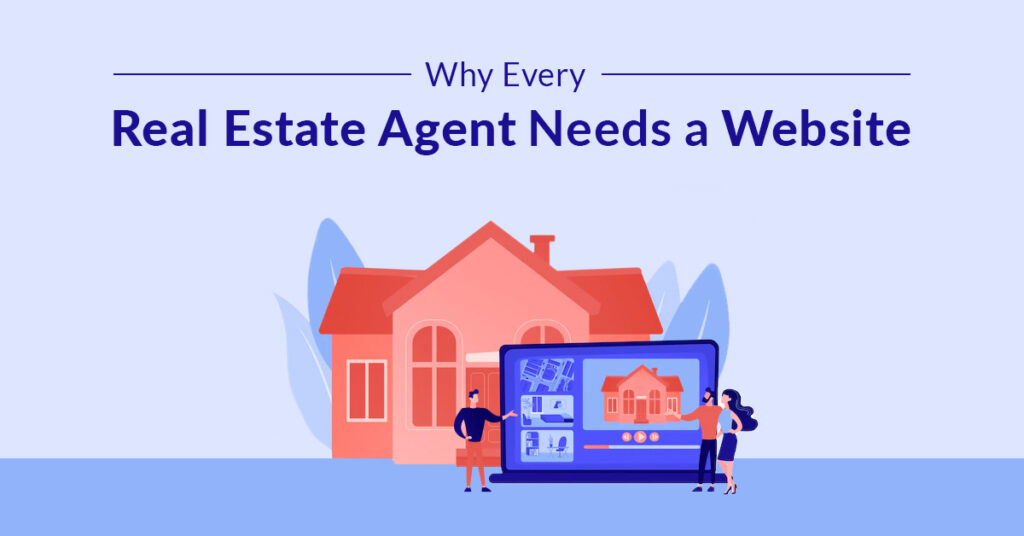 Due to the expansion of technology, the world is becoming a global village, and it is impacting all industry sectors in some or the other way. The real estate sector, too, has been impacted by the digitalized world as the majority of the organization have their website. It has helped them scale their business rapidly and cost-effectively expand the user base.
With the big players in the real estate arena, it has become 'the need of the hour' for real estate agents too to become digitally advanced. Having a website will help them effectively do their work and penetrate the market more precisely. Moreover, the customers and clients will have an ideal place to contact the real estate agents.
Thus, in this blog, we will study the top reasons that make real estate agents choose the digital way and build their websites. While curating the list, we have included all the necessary things that will keep real estate agents afloat in the market.
The best reasons why a real estate agent must have a website
With the advancement of technology, advertising, and marketing have changed. Real estate agents have to brand themselves, and having a website will help. Here are the top reasons that will compel them to have a website of their own:
1. They must focus on building their brand
In the modern-day business world, irrespective of the industry you are working in, out of sight means out of mind. Therefore, real estate developers must make their brand, and for that, they need a website. Since access to the internet has become easier, most people find a house for rent or buy using online platforms only.
Having their website will allow the agents to showcase their work to their potential clients and systematically maintain their work portfolio. Along with the clients, there are also leading real estate builders who would be looking for experienced agents to sell their properties. Therefore, real estate agents must contact leading web development companies to develop websites that will enhance their brand and magnify the ways to earn more money.
2. Enhancing their market credibility
The new-age customers expect real estate agents to be online. But on the contrary, many real estate agents believe that using the platform of a well-known real estate firm would be good enough for their market credibility, but in reality, that is not the case.
Using a real estate company's website has its demerits:
Every inquiry that the real estate agent would receive would be on behalf of the business organization. Living under the umbrella of the brand, the agent will not get sufficient exposure to the market, limiting their work horizon.
Moreover, when the real estate agents decide to leave the platform of the real estate company, they have to start from zero again.
Therefore, to have the upper hand and enhance your work credibility, it is always advised for real estate agents to have their website from the very beginning.
3. Always stay in the current market trend
The internet has made it possible for real estate agents to enhance their user base and find their potential customers easily. Therefore, having a website will allow both the agents and the customers to easily get in touch with each other and have one-to-one interaction. Moreover, it is also simpler to convey a direct message through a website.
Real estate agents will become more aware of recent market trends and would include newer ideas to render the best possible service to their clients. A website will make it easier for the agents to maintain the data of their potential clients and interact with them as and when required.
4. It will become easier to educate your customers
To stay relevant in the real estate business, your potential clients and customers must be aware of the services you render. Therefore, for a real estate agent, having a website is necessary as the website would have information about their work. Therefore, the visitor would have no qualms in understanding your work, making having a potential client a bit smoother.
Moreover, having a dedicated mobile app for the real estate agent could also come in handy along with the website. Real Estate app development companies would help the agents stay in touch with their customers on the go and allow them to render personalized services.
5. It will increase your authority in the market
In today's day and age, having a robust digital presence is necessary. Therefore, having a business website will help real estate agents showcase their work and stamp their authority on the market. More so, a neatly designed website can become your referral system. Yes, because of the website, real estate agents can have a level playing field and can even face the established players in the market with grit and determination.
Along with enhancing their authority in the market, it will allow them to reach their potential clients in a fast yet systematic way.
6. You will have data by your side
'Data is the new oil'. Yes, we currently live in a data-driven environment, and like all sectors, it is essential for growth in the real estate sector. So for a real estate agent, it is necessary to have solid data analytics if they want to thrive in the business sector. With a well-defined website and using new-age technologies like Artificial Intelligence (AI), the real estate agents would get to know about the likes and preferences of their potential clients and can mold their services accordingly.
A data-driven website will keep real estate agents ahead of their peers and allow them to make more informed business decisions.
Also Read: Factors to Consider When Choosing Real Estate Business Name Ideas
Final thoughts
Evolving with the changing market requirements is necessary to survive in any business. And for the real estate agents as they are working in a dynamic market. Having a dedicated website will increase their chances of finding more effective leads and eventually convert them into their customers. Along with the website, having a mobile app would also render a much-needed edge to the real estate agents and keep them aware of new trends and technologies. Thus, always provide the real estate app development project to an experienced service provider only.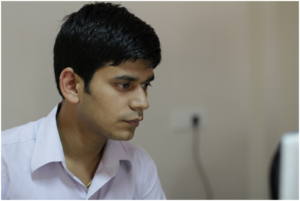 Pranab Bhandari is an Editor of the Financial Blog "Financebuzz". Apart from writing informative financial articles for his blog, he is a regular contributor to many national and international publications namely Tweak Your Biz, Growth Rocks ETC.