5 Things To Consider Before Choosing a Trading Platform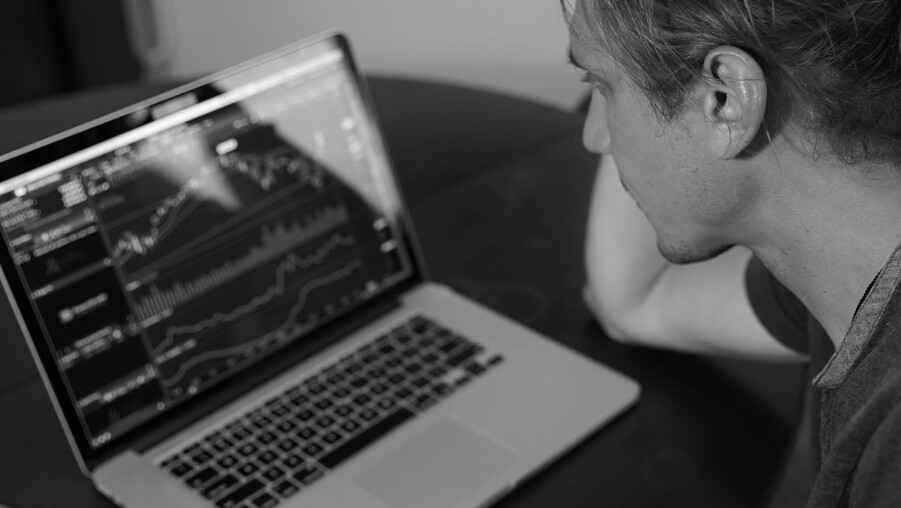 If you want to start trading, choosing a trading platform is the first step you need to take. Usually, traders choose a broker, and through this choice, they are bound to the broker's platforms. However, if you wish to ask the right questions before you choose a brokerage platform, then there are several factors you need to consider.
This article will help you understand the most important factors to consider when choosing a trading platform.
5 Things to Consider When Choosing a Trading Platform
A trading platform is the most powerful tool traders need to succeed as day traders. A good trading platform can make or break your trading experience, so choosing the best platform for your trading needs is important. Whether you are a beginner or an advanced trader, here are some factors we suggest you consider before choosing a platform.
1. Your Trading Level
Before making a decision, you first need to ask yourself what your trading level is and what level of the trading platform you are looking for. Some trading platforms are suited for beginners and the most basic trading needs.
If you are making your first steps in the trading world and want to get familiar with buying and selling assets, choose a simple web trading platform or one that is simple to operate. Don't make it complicated, search for a trading platform for beginners and switch to other online trading platforms when you gain experience and the technical knowledge to operate an advanced trading platform.
Otherwise, if you are an experienced trader with technical knowledge, then you might want to use a sophisticated trading platform. These usually include advanced trading tools and features that may help you become a better trader.
2. Charting Package and Trading Features
A good platform should be equipped with a solid charting package and various trading tools and features. This is a crucial factor to consider, using a trading platform without analysis tools could make your trading experience much more challenging. If you want to do technical analysis of stocks, you can use the Wheel Screener tool. The Wheel Screener tool is a powerful analysis tool that allows you to quickly identify potential trading opportunities.
Therefore, find out if the platform has advanced charting software, sophisticated market and limit orders, automated trading tools, social trading tools, one-click trading feature, multiple chart setup, and news and updates feature box.
Further, pay attention to the type of market data provided by the online broker. Most trading platforms allow you to access level 1 market data; however, some of the best trading platforms will give you access to level 2 trading market data. This, in my opinion, is one of the most essential features to look for in a trading platform, especially for active traders.
3. User Interface and Functionality
Some trading platforms are perfect in terms of execution and the trading tools provided. However, at the same time, some of these platforms also have a complicated user interface, which may cause problems for some users.
Therefore, when you choose a trading platform, make sure it has a friendly user interface and that you understand how to use it. How to do that? Simple, most online brokers offer a demo account before you start trading in the live financial markets. So, open a demonstration paper trading account with virtual money and focus on learning how to utilize the platform. If you feel its user interface is friendly and easy to use, then you can set your mind to the specific platform and open a brokerage account.
4. The Market You Want to Focus On
A good trading platform usually provides a variety of markets and financial instruments. However, in some cases, you need to search for a trading platform that gives you access to a specific market or asset.
For example, if you decide to trade futures contracts, you need to search for a brokerage firm that provides access to futures exchanges and to a trading platform where you can buy and sell futures.
Or, if you wish to trade stocks, ETFs, or mutual funds, then you better find a trading platform that has the necessary tools and features for the stock market. On the same note, if you would like to focus on CFDs, you better choose a trading platform like the popular MetaTrader4, which gives you access to various CFD instruments.
5. Support and Assistance
Finally, ensure the broker offers a good customer support service and educational resources that may help you get answers to any questions you may have. Nothing is more frustrating than losing trade due to technical issues. Ask the broker if they provide any training about the platform and free webinars. Also, try to contact their support team during the demo account trial – this will help determine if they have a responsive support service.
The Bottom Line
In summary, choosing the right trading platform is crucial, along with selecting a reliable and cost-effective brokerage firm. Most beginner traders choose their trading platform based on their chosen broker; however, from my experience, it is best to take a different approach. So, try different trading platforms and choose the best trading platform for you. Then, look for the online brokerage account that offers you to use of the specific trading platform.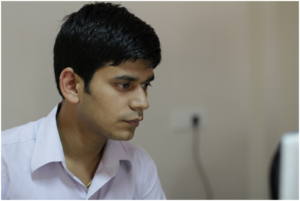 Pranab Bhandari is an Editor of the Financial Blog "Financebuzz". Apart from writing informative financial articles for his blog, he is a regular contributor to many national and international publications namely Tweak Your Biz, Growth Rocks ETC.