8 Tips To Save Money On Google Flights [2023]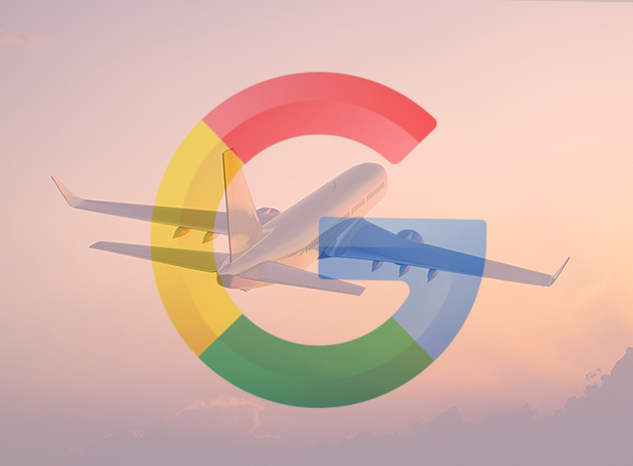 Google has always been helping us to simplify life. This time it is regarding the flight details. Not all people can afford to travel by air while paying full charges. Sometimes, quick access to updated information can help to save a lot of money on your overall travelling bill. 
Google flights don't let you book flights directly on the website. It simply brings the detailed information on the screen and you can do the rest by visiting the required pages. It plays an essential role in bringing you the most required information online.
In this article, we are going to introduce you to a proper description of Google flights and how to use them. Also, we will share some vital tips to reduce the air fair charges. 
Introducing Google Flights
Google flights refer to the flight search engine that has all the databases of the airline industry. Google flight doesn't mean that the flights belong to Google or you can make bookings. 
It is just the availability of data from different airline companies so that you can make comparisons and enjoy discount bookings. It can be said that Google Flights works somewhat similar to the leading flight booking websites like Kayak and Orbitz. 
Google makes it possible all with the help of ITA software. The user-friendly tool is more versatile than the ones available in other booking sites. The top class software can bring all the required information with just one search so that you can fly across the world More conveniently. 
The custom tool also offers a price tracker mechanism so that you know in case the fare charges reduce. 
Process Of Using Google Flights
Visit the official page of Google flights

Search for minus flights for destination XYZ

You will instantly get results on your page along with important information
Apart from providing information about the available flights, Google Flights also allows the users to know precise details such as the number of passengers, type of flights and price range. The basic setup is for the round trip which automatically takes the departure and arrival together. Somehow, there are also options to select multiple cities for tourism and adjust the whole phenomenon accordingly.
The dropdown menu has all the required details and you can also apply filters to make things more suitable.
After you know how to search for Google flights, the next step remains to save some money. Here we have included some vital tips that can let you save money on your flights very easily-
A Few Tips To Save Money On Google Flights
1. Reduce the number of baggage
The larger the size of the baggage the higher would be the charges of the trip. You must avoid carrying any unnecessary items and stick to the allotted load. Every flight allows carrying only a certain number of luggage per passenger. Try not to exceed them. Google flights would let you know the final prices for the number of baggage and load you have.
2. Pricing
Choose the filter option to select flights within your specific budget. For example; if you do not have a budget for more than $400, it would be a better option to set the price filter to $400.
3. Remain flexible with the dates
It would be better to start digging info from a couple of months before in case you are on a budget trip. Booking the latest flights would always come with the highest fare charges. It is highly recommended to start using Google flights at least 60 days before you make up your mind to travel by air.
4. Choose budgeted Destinations
If you cannot be flexible with the timing and date, at least you can make changes to the exact location you are planning to travel. Air flights to certain destinations are higher in charge. You must make comparisons on Google flights to brainstorm and book the best destination that can help you enjoy holidays at a lower travelling price.
5. Break The Journey
Travelling from one destination directly to the main location can be pricey sometimes. Maybe there are not enough deals available on a specific location and for that reason, the full price needs to be paid. Break your journey by booking multiple cheap flights online. Find out the fare charges on Google flights and book multiple flights online to save a good amount of money on travelling.
The same tactic can be applied when booking a return flight. You can search for a budgeted airport and book The Final Destination by breaking it in between. You can manage a little amount of travelling by driving or by train.
6. Keep looking for deals
Google flight does send newsletters that need to be signed up. You can set your budget so that the suggested flights are within your range. This makes sure that not a single opportunity is missed when you are short of money but still like to travel by air. The airline newsletters additionally come with a filerr bonus in which you can travel free for several miles. You can enjoy the same perks of a premium travelling at a budgeted price by activating newsletters.
7. Try different airlines
As already mentioned, the default setting in Google flights is for the round trip. You do not have to take that option because it would be expensive otherwise. You can get the best Bargains by travelling with different flights from different destinations.
8. Don't mind making comparisons While Using Google Flights
You can compare the Google flights results with other websites and probably select the cheapest deals of all time. Sometimes you get special discount coupons from various websites that can cut down fare charges to almost half. 
Also Read: Top Best Six Airlines Reservations Search Engines

Final Words
Google Flights has taken online flight search to a next level. It not only gives you precise and updated information but also delivers some fantastic chances of money-saving. You do not have to deal with intermediaries but get in touch with the source links to get cheaper fares. Any changes and details that need to be known by the traveller are accurately updated online from time to time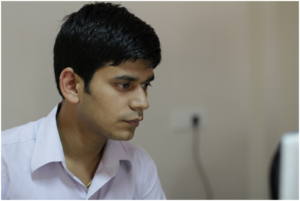 Pranab Bhandari is an Editor of the Financial Blog "Financebuzz". Apart from writing informative financial articles for his blog, he is a regular contributor to many national and international publications namely Tweak Your Biz, Growth Rocks ETC.