Payday Loans: Fast and Easy Loans Without Collateral
Having unexpected expenses can be pretty challenging if you're on a tight budget, especially if you don't know where to pull funds fast.
This uncertainty will most likely bring up anxiety levels, leading to an unclear mind that can seriously affect your productivity and mental health. However, knowing what tools you can use in the event of an unforeseen bill may drastically change the course of your situation.
Taking on a loan can help you pay off sudden and unexpected expenses, but most loans are secured debt. Lenders require borrowers to put up a property with value as collateral to guarantee they will get paid.
The lender may take this collateral as a form of payment if the borrower defaults on the loan.
If you want to take on a loan but don't have something for collateral, you're in for a treat. This article will give you the basics about payday loans, one you can apply for that has a fast application process. It requires no credit checks and property guarantees.
What Are Payday Loans?
Payday loans are short-term unsecured debts that typically have a repayment period of only 14 to 31 days. These loans come with this term as you pay the debt on your next payday or pay-cheque.
Payday loans do not require collateral, and lenders do not check the borrower's creditworthiness. However, these loans will incur high fees if you miss the agreed-upon payment date.
With this type of setup, the lender will be on the riskier side of the bargain. Payday loan interest rates are also typically higher than other types of loans.
These are great options for people that want to take on a loan but don't have something of value to put on as collateral. They have a much faster and easier application process than traditional financing services from banks and credit unions.
Payday loan funds are also released in lump sums, typically from $100 to $1,500.
Where To Apply for a Payday Loan?
Applying for a payday loan is easy, but choosing the right lender is far more essential. Choosing a reputable lender will offer you peace of mind.
Look for those with excellent reviews on TrustPilot, and who are members of the Canadian Consumer Finance Association. It is also better to check into lending services that are 100% Canadian-owned and operated.
These lenders are the ones that adhere to all the Canadian Government laws and regulations. They can also help you with your financial needs while ensuring you do not go further into debt.
When you apply for a payday loan online from these credible institutions and get approved, the funds are typically released within hours, straight into your bank account or cash.
Their whole application process could be done in minutes on your computer, within the comforts of your own home.
The Bottom Line
Payday loans are fantastic tools to have if you face a situation that has an unexpected one-time expense. It is essential to note that these loans are unsuitable for recurring fees such as monthly utility bills as they incur higher costs than other options.
Before signing any document, ensure that the lender presents all the costs to borrow upfront. Ensure you understand the debt agreement you are taking on.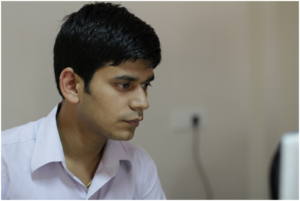 Pranab Bhandari is an Editor of the Financial Blog "Financebuzz". Apart from writing informative financial articles for his blog, he is a regular contributor to many national and international publications namely Tweak Your Biz, Growth Rocks ETC.