A Complete Guide on Insurance Bundling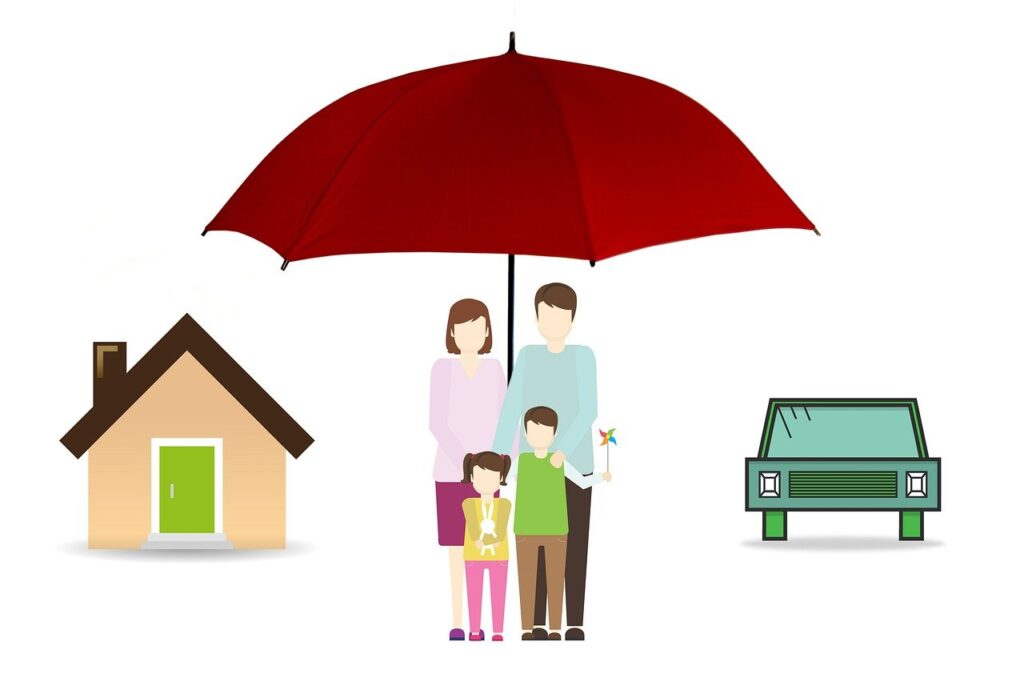 Insurance serves as a smart way to manage risks. Insurance firms are able to invest their capital in a safe and secure manner: This approach allows them to expand over time, which allows them to make payouts to their clients when claims are filed.
If you were to contract a serious illness, or you recently became involved in a car accident, then your insurance will help you maintain a normal standard of living while you recover from your illness or injuries.
You may need to expand your coverage depending on the unique needs of you and your loved ones. For instance, if you or your family have valuables that are worth protecting, then additional coverage may be required.
Here, we will provide you with a complete guide on combining all of your insurance policies.
What Is Insurance Bundling?
Insurance bundling consists of amalgamating numerous insurance policies or products with one firm. Instead of working with multiple insurance providers in order to obtain several policies, you will only need to deal with one company for all of your insurance coverage needs.
By doing so, you will not only save some money but will also save quite a bit of time as well. Communicating with a single organization for all of your insurance needs is a stress-free and convenient way to obtain the protection that you need.
Advantages Insurance Bundling
You will only need to deal with a single point of contact for the duration of your policy. All of your paperwork will be kept in a single file. The amount of paperwork and items to keep track of will also be drastically reduced when you partner with a single provider.
Multi-line discounts are yet another advantage. The insurance field is fiercely competitive. Most companies would prefer that you partner with them exclusively for all of your insurance needs. 
As such, many will offer their clients multi-line discounts in order to encourage them to be loyal to their company. In other words, they will encourage you to bundle all of your insurance policies with them exclusively and will provide you with a discount in return for your loyalty.
Another benefit is that you will enjoy the best of both worlds. Working with an independent insurance firm is a smart choice, as they usually have access to the best insurance carriers in the province or state.
They will be able to shop around on your behalf in order to find the carriers that will meet all of your insurance coverage needs while also providing the best rates in the industry. 
The end result is that you will not only obtain complete coverage that will meet all of your needs but will also obtain the best pricing. What's more, you will only need to deal with a single agent to help keep everything organized for you.
Furthermore, an umbrella policy will provide you with liability coverage that can best be described as top-tier. 
For example, if you earn a good living, have equity in your home, and have some financial assets in your name, then an umbrella policy will protect your future earning power and assets in the event of a liability incident that occurs on your property or a serious car accident.
However, most companies require that their clients combine their homeowners and automobile policies under an umbrella policy in order to qualify for their high-coverage and low-cost policies.
As can be seen, there is a myriad of benefits to combining all of your insurance policies with one provider.
Bundling Auto and Home Insurance, The Two Important Ones You Need!
Auto and home insurance are arguably the most important policies to have in order to protect your assets and loved ones in the event of an accident, vandalism, arson, theft, and/or Acts of God.
By buying multiple policies with the same insurance provider you will essentially be bundling your auto and home insurance together, enjoying significant savings in the process. 
In addition, not only will you be saving money by bundling your policies together, but you will only need to deal with a single point of contact, which will save you time and reduce the amount of required paperwork as well.
Straightforward, simple, convenient, and cost-effective, bundling your auto and home insurance makes sound financial sense. Enjoy peace of mind and reduce stress by only needing to make a single payment a month instead of multiple payments to multiple providers.
Managing and tracking your claims also becomes far more streamlined when your insurance services are bundled together. As can be seen, combining auto and home insurance has many benefits.
Please speak to your insurance provider in order to determine how you can benefit from bundling your insurance services together.
Protect What Matters Most
Insurance serves as a contingency plan for a possible worst-case scenario. Life is unpredictable and fleeting. Insurance will protect your car, house, family, and other valuable assets in the event of a crisis.
It provides peace of mind and allows you to focus on other, more pressing, matters in your life. Insurance, such as car insurance, is also mandatory in most countries in order to own and operate a motor vehicle.
Insurance helps provide business and family stability and will help reduce tension and stress in your life. Many experts agree that obtaining insurance is simply the right thing to do as it helps clients protect what matters most in their lives.
If you are thinking of getting insurance or would like to combine your multiple policies in order to save money and make your life a little easier, then speak to your insurance provider or shop around in order to compare and contrast different policies.
Getting insurance is not something that should be rushed. Take the time to speak to multiple providers, and be prepared to ask tough questions in order to narrow down your search.
Sources:
Benefits of Combining Your Insurance with One Company – Golden Corridor LIVING Magazine
Advantages of Keeping All of Your Insurance Policies With One Carrier – Balderson Insurance