How To Choose A Video For A Project?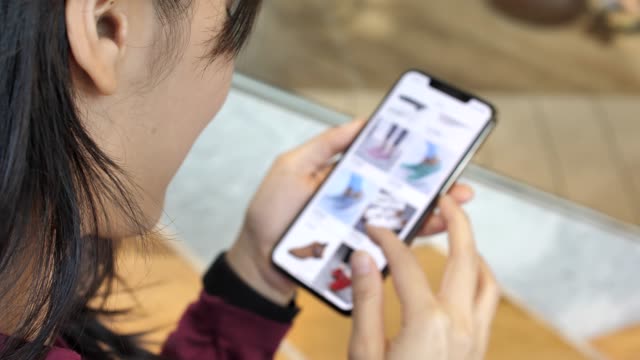 If you're not familiar with stock video websites, choosing a stock video that's right for your project can be tricky. So here we will discuss film stock footage with complete details.
Here's a little guide to help you find that clip that's a perfect fit for your project.
What will be covered in this article?
How much quality and exclusivity do you need?
Microstock vs. Macrostock
Vystock: the natural evolution of macrostock
Conclusions
How much quality and exclusivity do you need?
The fundamental question when looking for stock video is how much quality and exclusivity you need. Even the more generalist platforms lean more towards a certain degree of quality and exclusivity, so knowing the approach each of them take will save you time in your search. Read on and you'll see how finding your clip can be easier than you thought.
Microstock vs. Macrostock
The stock video market is basically divided into two types of products: microstock and macrostock.
Microstock is the most common. Videos of this type are of limited artistic and technical quality, in the sense that they are usually less elaborate and have used less sophisticated technical means. Precisely for this reason, they are very inexpensive, which usually makes them very popular. What's more, you can even find clips at that level of quality for free. But of course, not everything was going to be advantageous. As we have already said, the artistic and shooting quality is usually mediocre at best, and their popularity and low price means that the same clip will usually have been used by a multitude of people for their own purposes. Here are some of the most prominent websites where you can find microstock: Pexels, Pixabay, Shutterstock, IStock, Ponds5, and Dreamstime.
Macrostock, on the other hand, is what is known as premium stock, because it is aimed at a much more select audience, who want their productions to be of a higher standard. Usually, a clip of this type will be shot, at least, in 4K, and it is very likely that you can find a good number of clips in Raw quality. They are usually made by industry and professionals, which of course raises the quality and also the price. The good news is that, for this reason, the clips are also more likely to have been used less often.
Some of the websites mentioned above also work with macrostock, but the real masters of this type of product tend to be specialist websites that have a much more limited catalog than the large platforms. For example Stocksy, Filmsupply, Filmpac, Artgrid, RawFilm.
Stock video is usually used when you need a clip, or a few clips, to complete your video. Shooting certain shots or sequences that are important, but not essential, can be too expensive, which is why stock video is becoming so popular. If quality and exclusivity is not the deciding factor in your production, it is clear that microstock is what you need. But if it is, you have no choice but to film or go to macrostock. Here, in the premium sector of stock video, you also have a range of qualities to choose from. The highest is cinematic-looking productions, shot by the most elite professionals. If this is the approach you need for your video, Filmsupply and Artgrid are probably the sites where you should concentrate your search.
Vystock: The Natural Evolution Of Macrostock
Recently, a very innovative website has been presented, which is the next step in the evolution of macrostock. More specifically, vystock.com offers you film stock footage, both in clip and complete story formats and with the highest degree of exclusivity we've seen to date. What's more, if you buy a clip on their website, it is automatically unavailable to everyone else and only you can make use of it. All this, in addition, at competitive prices. Another novelty in their product is that the complete stories are accompanied by original music available for purchase, and they also offer a customization service to complete your video if there is something missing. For example, for a reasonable fee they offer to film additional shots, insert your brand logo or record a voiceover and edit it over your video.
Conclusions
Quality and exclusivity is what will dictate the type of stock video product you should look for. If you can afford lower quality and a very low level of exclusivity, look at the larger platforms, where you can find microstock at very affordable prices. If, on the other hand, you need a more exclusive, more select clip, you will have to opt for macrostock. Within this type of product, the highest degree of quality and exclusivity is found in cinematic-like productions, shot by the most elite professionals. There are fewer websites offering this type of product, among which Filmsupply and Artgrid stand out, but in exchange, the aesthetics will be much more careful and the image will be technically impeccable.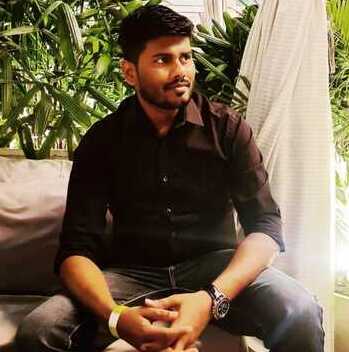 Mahesh Kumar is a dynamic marketing consultant and tech enthusiast with a passion for driving business growth through his innovative strategies and cutting-edge technology. With 6 years of experience in the industry, he has helped numerous businesses leverage the power of digital marketing to reach their target audience, build brand awareness, and increase sales.