TJ Maxx Credit Card: Know It's Types, Features & How To Apply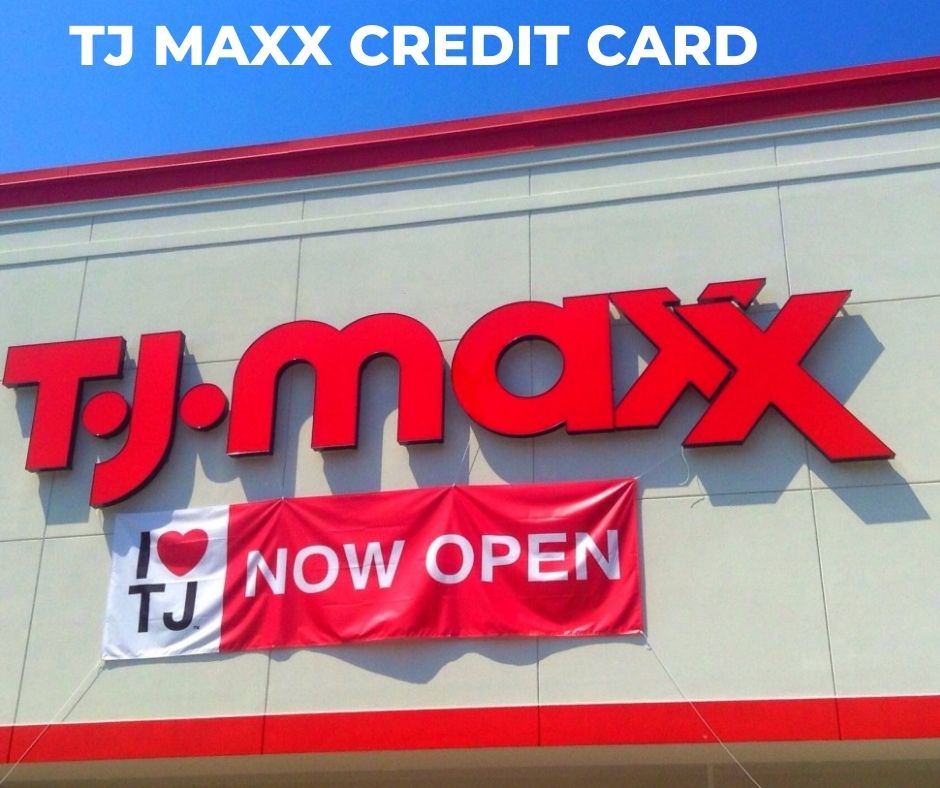 TJ MAXX CREDIT CARD provides you special discounts on your purchase at T.J. Maxx, Marshalls, HomeGoods, Sierra Trading Post, and Homesense are all brands in the TJX family of stores. Not only this they provide you various incentives in the form of points and rewards to get maximum benefits from their stores i.e. online and in-store.  
Types of TJ MAXX Credit Card:
There are two types of cards from the company:
The first is the 

TJX Rewards Credit Card

, which is an offline card which means it can be functional only on its outlets in-store and its partner brands in the U.S.

The second is the TJX Rewards Platinum Mastercard, which can be used as a Mastercard and is accessible anywhere.
Features of TJ MAXX Credit Card
1. Get rewards on T.J. Maxx purchases
Regardless of each card, you get your going to get five points per dollar at the  TJX stores
If you qualify for the MasterCard you can also use it wherever MasterCard is accepted and you would get one point for a dollar on those purchases. Every 1000 points are going to be an equally $10 rewards card that you can then use for future purposes
T.J. Maxx Credit Card gives you 5% points as a reward when you buy from this card at its stores. This rewards rate means you have earned five reward points on your purchase. Once you reach 1000 points you get $10 back for every $200 you spend. TJX Rewards® Credit Card benefits you with a lot of rewards for any purchases that you make with the TJX stores along with this you will also receive a point for every dollar that you spend at other places as well provided that you qualify for a Mastercard.
2. Get discounts  as a welcome bonus
 You're going to get 10% off your first purchase with the card and there are not a whole lot more features
But in order to get the discount, you have to use the TJ MAXX CREDIT CARD in-store. Also, you can get a coupon code online on the store website. Otherwise, you can get a hard copy of the coupon to use in any TJX store.
3. Functional at  T.J. Maxx stores only (and related brands)
There is a limitation about TJ MAXX CREDIT CARD  i.e. it is functional in its own brand but you can use this credit card in any of its stores in the US, Which means you can use it to shop at T.J. Maxx, Marshalls, HomeGoods, Sierra Trading Post, or Homesense.
Moreover the TJX Rewards Platinum Mastercard anywhere Mastercard is accessible everywhere  but if the dues of purchase is not cleared monthly then  you'd be paying a high-interest rate and also not getting much in rewards
This card is issued by Synchrony Bank which is the bank behind a lot of retail store credit cards so if you've dealt with them in the past you may have your opinions one way or the other on how that experience has been
4 Exclusive Perks
Once you are a cardholder you can enjoy several benefits and private shopping events  and you will be updated for special offers and services  on TJ MAXX CREDIT CARD.
5. High APR percentage
The T.J. Maxx credit card APR  ( annual percentage rate) is relatively high. So be sure to pay off your balance amount every month so that you don't have to pay much interest on your credits.
Other Benefits of TJ MAXX CREDIT CARD
Apart from this, there is no fee on an annual basis

The points can also go up to five for every dollar that you spend

When you received your card the first purchase that you make on it will give you a 10% off from this

You will also receive points at the rate of five points for every dollar that you spend on Marshalls TJ Maxx and right stores HomeGoods for every purchase that you make

If you have a TJX rewards MasterCard however you will also be entitled to appoint for every dollar that you end up spending elsewhere 

TJ Maxx credit card

 while there are no annual fees attached with this

It  is a variable APR  16.25% attached to a fixed before rating of about 23.99%

T

he grace period offered by the card of 20 days is another great feature

Y

ou pay late there will be fees attached to it for the balance is it up to $100 and will have to pay $10 for balances beyond $100 you will have to pay $29 TJX rewards

MasterCard with a variable APR  of 9.24 percent 13.24% and 89.4% this will depend on your credit history

In case you default on your payments you will have to pay a rate of 23.99% previous card

You will have to pay a fee if you cross the credit limit and this fee is $39

So far we have not seen any cons for this card

All the apr and rates are low comparatively
The benefits are vast this means that the TJ Maxx credit card is a perfect option for all those people who frequently shop at these stores,
Also Read: Lowe's Credit Card: A Breakthrough Of Lowe's Credit Card
How to apply for the T.J. Maxx Credit Card
One can apply for a TJ MAXX CREDIT Card at any T.J. Maxx store. A little formality would be required i.e. to fill up the credit card form given by the customer service representative.
Either you can visit  T.J. Maxx website to fill out the form online. For any application, you'll need to provide your personal details like name, address, phone number, email, Social Security number, and annual income. All the formalities can't be handled on a phone call.
Once you are through with the application form and other formalities you can manage your credit card account online in which you will be updated with your monthly purchase statements.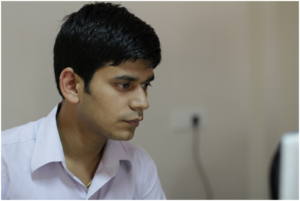 Pranab Bhandari is an Editor of the Financial Blog "Financebuzz". Apart from writing informative financial articles for his blog, he is a regular contributor to many national and international publications namely Tweak Your Biz, Growth Rocks ETC.