7 Benefits Of Coworking Spaces That Help Businesses Grow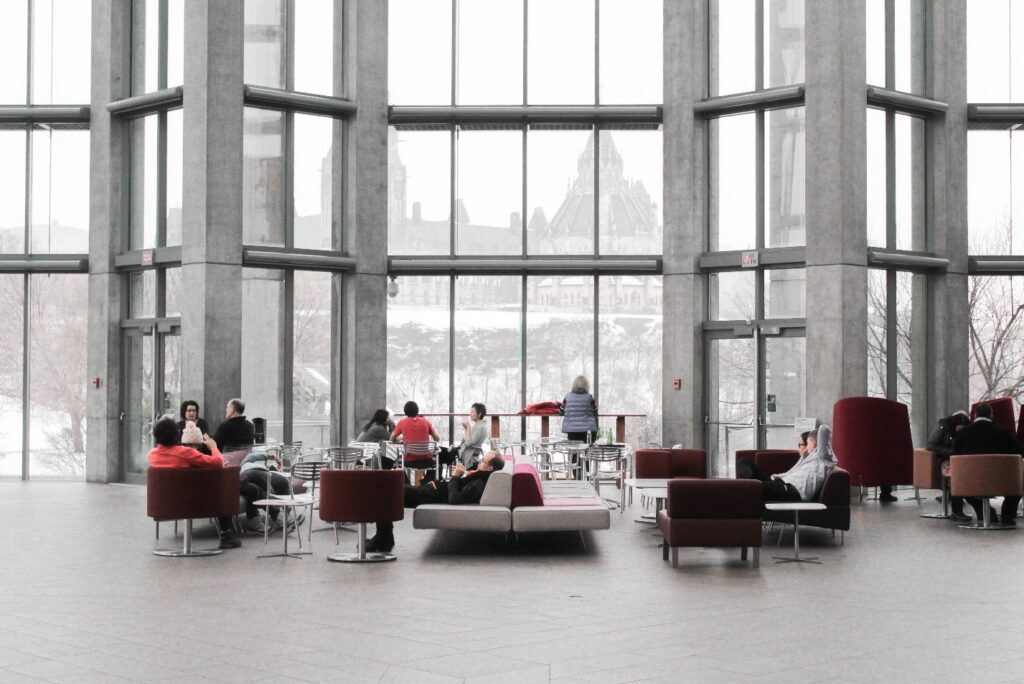 Coworking spaces are increasingly becoming a trend these days. In the U.S., the coworking industry is valued at $1.6 trillion. It includes the value of commercial leases too.
While the current size of the coworking market size is enormous, you can expect further growth in this market in the coming years. By 2030, the flexible workspace market will likely signify 30% of U.S. office stock. And the number of coworking facilities will reach 36000 by 2025.
These numbers are very promising, but something must fuel this growth, making this industry grow. The only way to understand this coworking space industry growth is by looking at its benefits.
Not only are the coworking facilities growing, but it is also helping other businesses to grow.
So, here we have listed some of the benefits of coworking spaces that help businesses grow.
1. Reduced cost
Cost is one of the main concerns for any business, big or small. It is always a good idea to reduce your expenses as much as possible, especially when your business is in its early stages. The biggest benefit of coworking spaces is that it saves the cost of having your own working space or renting a whole office building.
Your business could be located at a prime location but a very affordable cost.
Moreover, coworking spaces also help you reduce the administrative costs associated with running an office space. Startups and freelancers can start working in a fully established office space without wasting any time.
Even if you have the resources to pay for the furnishing of an office, procuring office equipment, buying furniture, talking to contractors, and getting work permits is a hassle and a time-consuming exercise.
Opting for a coworking space can save time dealing with unnecessary and unproductive aspects. The money and time you saved there can be spent on managing other facets of your business.
2. Scalable office space
As your team expands, you need more space to accommodate the workstations. In the case of traditional office space, often you move to a new building when your existing space becomes insufficient to manage your business operations.
In coworking spaces, scaling your office is much easier when your team grows. The flexible agreements you make at the beginning allow you to demand more space as your operations expand. It is possible that your company needs a one-person business space at the beginning. As your operations grow, you might need an area for fifteen people working on different posts.
Additionally, coworking spaces offer meeting spaces, conference rooms, and event halls to accommodate business gatherings. So, you get a similar arrangement as you would do in an independent office.
3. Prime location
It is no hidden fact that location can increase the renting cost. When you have your own office, you often try to sacrifice the location factor to reduce renting costs. In the case of coworking spaces, you don't have to make any compromise on the location factor. You can rent a space in the city's center and still pay an affordable rent.
By moving to a prime location, you get a visible address. The better your office location, the more your clients will trust you.
Office located in dingy places or on the outskirts of the city breeds mistrust in clients and employees. Top-level talents prefer to work in attractive office spaces that provide peace of mind and access to other facilities such as cafes and gyms.
4. Enhances productivity
Better communication and information flow enhance productivity. Over the years, the cubicle mindset was replaced with workstations where coworkers could communicate freely. But coworking spaces have taken this concept one step ahead. The information flow in the joint working spaces is unmatchable.
A coworking space is a literal explanation of the saying that a man is a reflection of who they decide to spend their time with.
Staying in the company of people with a positive mind towards work and a growth-oriented attitude inspires the same traits in you. You will also have a similar orientation and moral standards for your life and work.
5. Reduced professional rivalry
A less recognized but essential benefit of shared working spaces is that people working there don't have the professional rivalry among each other as they do when they work in an independent office.
When you step into a coworking space, you become a part of an environment that consists of people eager to develop and grow in their fields. This instills discipline and creates a structure in your life, at the same time discouraging discord.
People from various companies come together, so they don't vie for similar professional achievements or compete on the same levels. Reduced professional rivalry reduces friction and conflicts and improves work performance and business operations.
6. More networking opportunities
Networking is becoming indispensable if you want to progress in your career. Today, you cannot survive until you develop cordial relationships with people inside and outside your workplace. Shared workspaces make networking quite easier. In collective workspaces, you work with others as part of a larger community instead of working from home or with people from your office only.
People from diverse backgrounds and companies bring their own experiences and work ethos. You could be working with entrepreneurs, freelancers, established and seasoned businesses, or even novices learning the art of businesses, which means you can network with people who may differ from you professionally.
Being a part of a coworking space as a business means you have acquaintance with potential employers, employees, partners, clients, mentors, and the like.
7. Work-life balance
When you work in a coworking space, you don't have stringent requirements for reporting and leaving work. Often these spaces are accessible 24/7. Therefore, employees can develop their work schedule according to the time that suits them.
Flexible work hours allow having a work-life balance. Employees can take some time out for their families and kids. Some shared spaces also have an onsite gym, meditation rooms, and food courts. These amenities help employees de-stress, take short breaks and return to work with better focus.
Simply put, the flexibility and the overall environment will make the employees more productive, resulting in a boost in business operations.
Also Read: 6 Key Factors that May Impact a Business Valuation
Conclusion
Coworking spaces are gaining popularity all around the world. They are cost-effective, flexible, and provide ample chances for networking beyond your own company and work area.
Additionally, when you meet people from diverse backgrounds, you gain new perspectives and exposure to different businesses. You can use the same techniques in your business and reap the rewards of good practices.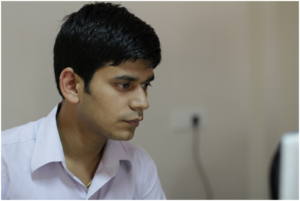 Pranab Bhandari is an Editor of the Financial Blog "Financebuzz". Apart from writing informative financial articles for his blog, he is a regular contributor to many national and international publications namely Tweak Your Biz, Growth Rocks ETC.