Aviation Maintenance in 21st Century: Software Driven Approach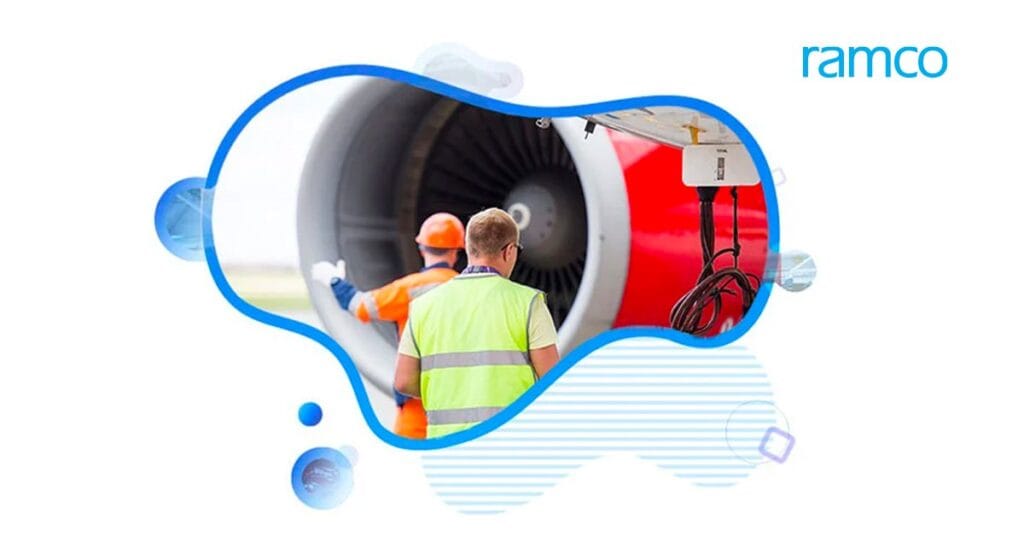 Aviation maintenance has come a long way in the last 100 years since commercial and military aviation started. Over the years, aircraft as well as aircraft operators have become increasingly diverse and driven by the most advanced technologies of the day. To ensure consistency of quality and efficiency, MRO aviation companies are increasingly relying on software-driven operations. Modern aviation maintenance software comes equipped with a host of features and technological capabilities, such as a cloud platform, artificial intelligence, data analytics and machine learning, etc. The software-driven operations can be customized to suit various categories of aircraft operations such as:
eVTOL/UAS/Drones

 – A cloud MRO aviation software would act as an end-to-end ERP software for UAS/Drones and eVTOL aircraft.

Defense

 – With dynamic changes in the global security landscape and the need to proactively monitor and manage the defense environment, it is important to use MRO aviation software to gain real-time visibility for smooth management of time-sensitive defense operations. 

Helicopter operators

– The helicopter operators get complete visibility and control onboard as well as on-ground for their operations.

Fleet operators

– Airlines and other fleet operators can maximize their fleet operations and readiness through an advanced solution that can take care of all the complex needs of their business.

MRO companies

 – The cloud-based software helps 

MRO aviation

 companies reduce their TAT, and streamlines their operations to help them boost their revenue generation and customer satisfaction. 
The best thing about using a cloud-based software for aviation maintenance is that it offers holistic coverage for all aspects of MRO aviation operations including:
Component MRO

– A good aviation maintenance software acts as a standard platform-driven MRO solution which can include component receipt to ARC Release, Quote Management, and invoicing processes with better customer interaction tools for superior operations, usability, and ease of handling.

Engine MRO

 – The software can be customized to be used as a solution that enables Engine slot management, work scope evaluation, engine visit, estimations, build-up, kitting, Digitized task card, maintenance tracking, ARC, Quotation and invoicing processes along with better customer interactions.

Line MRO

– The Line maintenance MRO tasks such as AMO and Line station maintenance operations with efficient work scoping, defect reporting, and flight service billing can be easily performed by a software platform. 

Hangar MRO

 – 3

rd

party aircraft maintenance by using an MRO aviation software brings to the table an end-to-end maintenance capability starting from aircraft induction to billing, work scope management, task card digitization, efficient planning, linked inventory planning, and automated invoicing processes. 
There are a number of benefits that MRO aviation companies can enjoy by deploying aviation maintenance software. These include:
Achieving Optimized Turn-Around-Time (TAT)
Aviation is a high-cost sector with a lot of emphasis on the flight worthiness of aircraft. Unlike surface transport mediums, aircrafts whether civil or defense, need to undergo several checks before and after each flight and after a specific number of hours such as 100 hours, 500 hours, or 1000 hours, etc.
The air-worthiness checks can often take time and if the process is handled manually then the duration becomes longer. On the other hand, a software-driven approach can shorten the process by several hours, allowing faster turnaround time. If even one additional flight per aircraft is added due to speedier TAT, the difference could be millions of dollars of revenue for the airlines annually. This leads to greater customer appreciation and loyalty for the MRO aviation companies 
Real-time work scheduling, tracking, and visibility of all operations
Integrated AI will smartly evaluate and plan the MRO activities for your business, and facilitate single dashboard monitoring as well as tracking of all activities for the supervisors. Thus, the operations are streamlined and seamless. The software ensures that the right people for the right job at the right time are allocated, leading to superior performance and work prioritization.  Inventory tracking and material planning are optimized and cost savings are achieved.
Completely digitized and paperless maintenance operations
Lack of dependence upon paper processes leads to much faster speeds and an environment-friendly digital approach. Further, the checklists and documents stored digitally don't get damaged or lost due to negligence.
Increased throughput and revenue analysis – Integration of data analytics tools results in greater process optimization and analysis of revenue generation.
Value enablers with industry best practices – With superior service level adherence, the MRO aviation companies achieve much higher client approval ratings.
The usage of analytics is going to enhance efficiency and customer satisfaction as it will facilitate predictive maintenance through inbuilt analytics. Thus, there is little doubt that the future belongs to digital technology and the MRO aviation software is only going to increase in its scope to cover functions such as aircraft handling, safety and security services, workforce management, and hangar operations.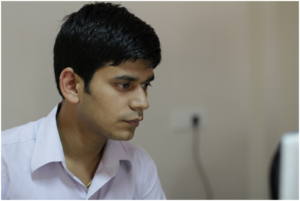 Pranab Bhandari is an Editor of the Financial Blog "Financebuzz". Apart from writing informative financial articles for his blog, he is a regular contributor to many national and international publications namely Tweak Your Biz, Growth Rocks ETC.