5 Top Tips to Calculate Business Loan Repayments
If you're a business owner looking to borrow funds, you might be looking at a business loan to provide you with the necessary funds you need. By definition, a business loan is a lump sum of money lent to a business that is repaid over an agreed-upon period of time.
A business loan can enable you to scale your business quickly, repair any faulty equipment, or just simply provide additional necessary cash flow. Whatever your business needs the loan for it is a good idea to calculate business loan repayments so that you know what they will be and whether you have the cash flow to pay back the loan amount regularly.
There are many variables that can affect the type of loan given to a business. It is a good idea to calculate business loan repayments and look into the ins and outs of a loan. Some of the loan details you might want to consider include:
A secured or unsecured loan
A fixed or variable interest rate
How much interest you might have to pay
The total loan term is how long you repay the loan. You can be proactive by choosing to calculate business loan repayments.
The loan type you choose, there are many loan options available such as a line of credit, overdraft, traditional loan, or a small business loan
Any fees and securities to establish the loan.
Tips for calculating business loan repayments
When applying for a business loan, there are several steps you can take to improve your chances of being approved for the loan.
1. Calculate Accurately
Online loan calculators are easy, free tools that enable you to easily calculate business loan repayments. Although they tend to give a rough estimate, they cannot always be 100% accurate. Therefore, use the online calculators as a guide to support your application process. To calculate what you will need to repay, you need to know the following things:
The principal of the loan, the overall amount you want to borrow
The length of the loan, and repayments, including interest
The interest rate, a percentage you pay for borrowing money
2. Financial statements
When applying for a loan almost every lender no matter what type of loan you are applying for will ask to see the results of your business's financial year results. This quite simply shows the lender that your business is turning a profit and will be able to repay the loan. Calculate business loan repayments and what an affordable weekly repayment would be for your business. Keep in mind any potential future fluctuations in cash flow to ensure you can meet your repayments.
3. Choose the loan option for your business
Once you have assessed your financial limitations and your needs for the business you can choose what type of loan is right for you. You may need a larger amount of cash with a fixed repayment schedule or you may feel you can go unsecured and pay the loan off within a shorter time. By calculating the business loan repayments for both types of loans, you will be able to confidently choose the best option for your business.
4. Identify your collateral
When applying for a larger amount of money and a secured loan, typically over $150,000 your lender may ask you to secure the loan with some form of collateral. This minimizes the risk for the lender when offering larger sums of money. However, as you calculate business loan repayments for a secured loan you might see that your interest rate can be lower with a secured loan. Some forms of collateral that are often used are property, expensive machinery/equipment, and cars. Knowing the value of the asset you wish to use as collateral before applying for the loan will help ease the loan application process.
5. Have your documentation ready
Make sure you have your ABN, bank account statements, identification, and your business plan ready when you start your application. If you are applying online for a business loan you can also calculate business loan repayments during the application process. The online application process that most lenders have available will show whether you have been approved within a few hours or whether you need to provide more documentation. Having a solid business plan with projected sales growth can contribute to improving your success upon application. At any rate, having all your documents ready to show a lender will make your application much more seamless.
A business loan can help enable a small business to get ahead and use the funds to grow. Let's look at how to calculate business loan repayments by exploring a fictive example.
A dentist looking to expand his practice
Dr. Ryan is a dentist and after having worked in a small practice for 5 years was ready to expand his business. He decided he needed a larger space as well as bring an additional dentist into his team. His business is currently bringing in profits of $25,000 a month.
After months of searching, he found what he believes is a prime location for his business expansion. It required the signing of a 12-month lease of $30,000 per year and around $100,000 more to fit out the practice with all the new medical equipment.
He also planned to keep a further $20,000 cash on hand to cover the first few month's wages for the new team members until the dentistry starts to turn over some more positive cash flow.
That's a total of $150,000. After having his credit rating checked and his risk profile analyzed he was offered a 9% interest loan on a 24-month term. Total interest repayment of $27,489.45 over the two years with a total repayment of $177,489.45.
| | |
| --- | --- |
| Lease | $30,000 |
| Equipment/fit out | $100,000 |
| Cash on hand | $20,000 |
| Total Interest (if not paid off early) | $27,489.45 |
| Total Payable on the loan | $177,489.45 |
His monthly loan repayments are $7,395.39 and after all costs, there was a 50% increase in the business's revenue.
His business now brings in profits of $37,500 a month.
Because Dr. Ryan chose to calculate the business loan repayments he knew he could easily repay the loan within the 24-month period. The business loan borrowed helped him grow his business quickly.
Having the ability to calculate business loan repayments before you apply can help you feel more comfortable and confident in the loan you choose.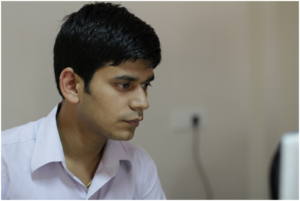 Pranab Bhandari is an Editor of the Financial Blog "Financebuzz". Apart from writing informative financial articles for his blog, he is a regular contributor to many national and international publications namely Tweak Your Biz, Growth Rocks ETC.